GOOGLE'S NEW OFFERING | THE NEXUS 7 TABLET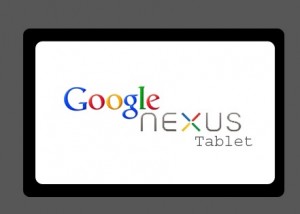 Ø INTRODUCTION :
Google announced the Nexus 7 Tablet to the world on June 27th 2012.
Google Nexus 7, a small but very powerful tablet comes loaded with latest Android 4.1 Jelly Bean. Nexus 7 was built to bring you Google's best in a slim, portable package perfectly fitting in your hand.
The tablet is made by Google in partnership with ASUS. With the most advanced software from Google paired with knife edge ASUS hardware, Nexus 7 combines the best of both Google and ASUS design.
The tablet has succeeded in grabbing attention of large number of customers. It was Google's much-awaited product. Google has started shipping Nexus7 in markets. Retailers selling the tablet in the U.S. and U.K have run out of stocks after the sales begun in hours.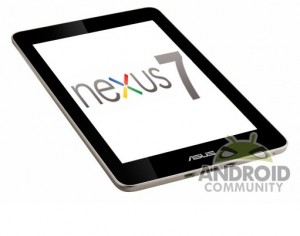 What makes Nexus 7 more attractive are some great elements such as the latest Android 4.1 Jelly Bean, Quad core processor and Lower price.
Ø Attractions :
Jelly Bean-powered Nexus 7 is a highly rich product with lots of innovative Android features :-
1. Hardware
The tablet has been manufactured by ASUS with plastic.
Nexus 7 is a small and light weighted tablet .
No physical buttons on the front panel.
Portable enough to carry easily inside your handbags or jacket pockets.
Has phone capabilities and voice control.
2. Firmware
Its major attraction is Google's latest Android 4.1 Jelly Bean version.
Allows to use some specialized features like Project Butter (to increase the processor performance of gadgets), Android Beam (an NFC-based data sharing service), Google Now (voice recognition feature) and much more.
3. Camera and Display
The front facing camera will help you make VIP calls and video conferences.
Nexus 7 provides a 1280 x 800 pixel display that has 216 pixels per inch.
4. Battery life
A powerful battery inside the tablet can power up the tablet up to 9.5 hours.
Users can watch movies, surf web and prepare documents using the tablet with no worry during their journeys.
5. Connectivity
Provides Bluetooth and Wi-Fi for network connectivity.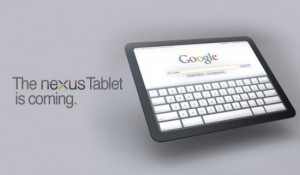 Google's Nexus 7 is now available for online purchase in India. You can buy it from eBay India for Rs 17,690 and from Indiatimes Shopping also for Rs 16,952.
—————————————————————————————————————————————————————————————————————————————————————————
Has a 7 inch IPS LCD touchscreen display (1280×800 pixel resolution).
Runs on the latest Android 4.1 Jelly Bean operating system.
Powered by a 1.3 GHz Quad-core Tegra-3 processo and comes with 1 GB RAM.
Allows users to choose between 8 GB and 16 GB of internal memory.
Also features a 1.2 MP front-facing camera for video calling that allows to record high definition videos (720p).
Comes with a microUSB port.
—————————————————————————————————————————————————————————————————————————————————————————
Ø Conclusion :
As the reports say, Nexus 7 is being sold out in market like hotcake. The Nexus 7 has better hardware, better software, a larger ecosystem, far more app choices, and a lower price. Also it has the flexibility to load Amazon's apps, as well as that of Barnes & Noble or anything else as wished.
Anyone who wants a tablet mainly to read and browse the web will find this device to be the lighter, more comfortable solution.
Thank u for reading… 🙂