Innovation Vs Privacy
Our way of living has been continuously changing by the latest innovation in technology. Just twenty years ago, it was just in our imagination that we receive real time voice assistance from a device. These days there are lots of devices for virtual assistance such as Cortana, Google Glass, and Siri.
These fast technological developments take us to next platform of our human existence. Now you can find an answer to any question that pops up in your mind within 5 seconds. All you need is a tap on the Smartphone screen, log-in to the personal account and ask for virtual help.
The more regularly you use the app, the more applicable answers you receive. Cortana, Google Glass, and Siri can scan your previous history, preferences and your location.
But these milestones increase moral and legal questions on privacy and access boundaries. As they take your personal information into account, you just cannot remain sure that you are incognito online.
According to the report of BBC in 2013, more than 2 million LinkedIn, Facebook, and Google credentials were stolen. The recent incidents of identity theft show that no one can assure online privacy and security.
So, now let's come to the point: Are all these innovations are threatening to our privacy?
Let's see what latest Innovations offer us.
Wearable devices and internet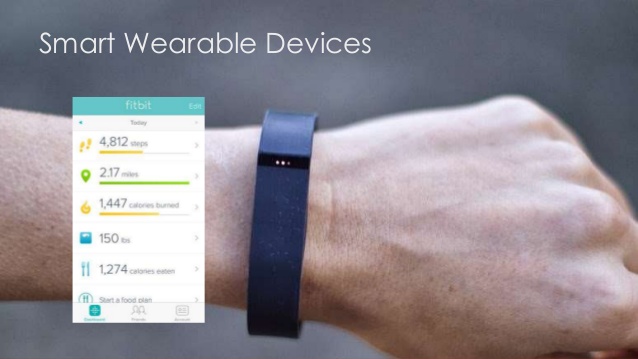 The wave of Internet of the Things must have made it to every web surfer in 2014. Wearable devices tastes and purposes crowded the technical market.
Now there are lots of companies providing us the same type of products. Everything is getting smarter. Smart watches, smartphones, smart glasses, smart cars, smart TVs etc. etc.
The smart gadget usually connects to the Internet and allows you to use custom applications with of these devices aimed at health-tracking.
Every time we take the help of these smart wearables, the more we are exposed out there, adding to that big collection of information.
For instance, when you wear Jawbone, with the selection the option of connecting your account with third-party apps, your data will be transferred and it will be added to their collection of information. Jawbone's legal documents indicate that you are the only one responsible for the safety of your account, which doesn't offer in any way security to its users.
Social media and mobile applications

Social media is the place where we share our personal experiences with the world which are very easily becoming available and vulnerable to the public, that's the format.
But sometimes it becomes too common. Facebook is infamous for different privacy-related matters. In 2010, Facebook was accused of sharing personal information of users to ad networks and tracking companies. Later on in 2013, Facebook forced changes to its privacy settings that weren't familiar with many privacy groups.
Luckily, Facebook offered its users with latest privacy protection settings. Another privacy matter was that of the photo sharing site – Snapchat.
The app's unusual value proposition was deleting user's photos in few moments once it shared. Snapchat was considered to be the safe platform for anonymous chats. But the FTC proved that the social app could store pictures with concerns about the app's ability to protect its consumer's information.
In 2014, PrivacyGrade analyzed more than 1 million applications in Google Play, to which the organization observed that top app developers dispatched specific personal data. However, both Google Play and Apple AppStore made it compulsory for app developers to guard user's privacy.
AppStore app reviewers' team examines each app for many days before it goes online. Thus, each element of the application are completely analyzed.
The thumb rule for authentic products is not to ask for users' information such as name, age, access to contacts or location at the time of app installation.
The best example to this is the free MP3Box application. The app doesn't need any extra information of users, unlike all other music applications.
Personal computer and the internet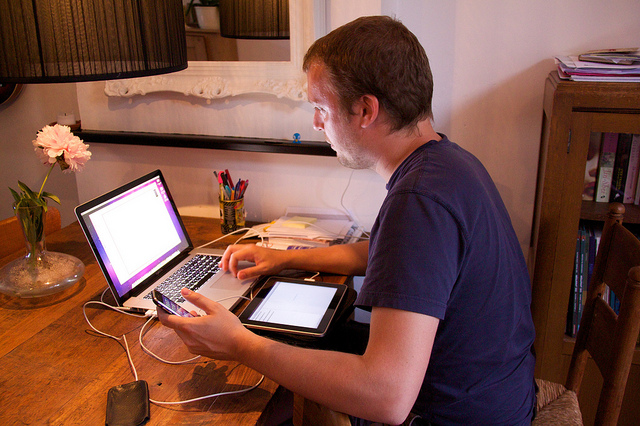 Unlike recent apps and wearable devices, the old PC is very clear when it comes to internet using and security. However, privacy settings are requiring to be checked when using the desktop software on OS X or Windows 8 platforms. One could easily locate authentic developers – they focus on guarding user's information by publishing all essential legal documents on the official website such as EULA, privacy policy or terms of service.
We are used to tech giants such as Amazon, Google, or Microsoft clearly displaying privacy policy rules. However, even independent developers such as Freemake explain its process to your data. Besides, more web developers move to HTTPS connections so websites can safely process all the obligatory information.
While innovative technology can offer truckloads of benefits and assist us to get more efficient in our daily activities, it's better for users to be careful of their data privacy and make sure they look at the fine print. If an app or technology doesn't offer any data as to how your private information is being used, one must give a proper thought before using them.
So, this how the world is changing with innovation in technology and so do the lives of users. We are now really depended on the technology for our daily tasks; it sure has made our life easy and comfortable. There is lots of time that we can save and our work can bring more quality results. The important thing is how we use it and how we don't use it. There are people who are not totally aware of the use of wearable devices and other latest technologies and sometimes they put themselves at risk by following the data appeared on their gadgets and exposing their personal information to the third party application.
The modern world with modern technologies is fascinating and attractive, but we also need to be careful because everyone out there is not authentic such as Google and Microsoft. There are lots of companies out there practicing illegal operations, where users' very personal information is their product.