What is Yahoo Axis | Features of Yahoo Axis
Innovation! The  driving force that keeps the world going !
Yes, today we are talking about such change, Yahoo Axis !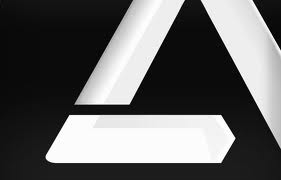 We all know that Google has been dominant since years in the search engine category and is ruling a large market share, but Yahoo has always been striving hard to keep the things in pace. One such latest announcement is Yahoo Axis !
What is Yahoo Axis ?
It is newly launched service from Yahoo, a classic blend of searching and browsing experience. It integrates the search engine and browser capabilities and enhances the experience of searching and browsing together.
On which devices does Yahoo Axis work ?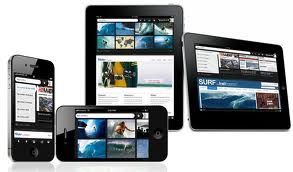 Yahoo Axis works on PC, iPhone and iPad devices. It can also be used to give a connected combined experience.
What is Yahoo Axis Desktop ?
It is a plug-in that supports Google Chrome™ (all versions),Mozilla Firefox™ (version 7 and higher),Microsoft Internet Explorer™ (version 9 and higher),Apple Safari™ (version 5 and higher).
What are value-added Features of Yahoo Axis ?
Yahoo Axis is made considering the speed and convenience for a user, it provides instant search results, visual previews and instant answers to most common or frequent questions.
Yahoo Axis also supports sign-in from Yahoo, Google or Facebook accounts, hence easily recognizes the user and his/her preferences by means of connected accounts.
It also allows us to save bookmarks as visual pages, so helps to easily find out the page we want to refer later.

Yahoo Axis also provides smart navigation panel, hence one can easily scroll from one result to another without using the back key.
How is Yahoo Axis different?
Yahoo Axis is different from other search engines, or even the traditional search engine of Yahoo itself  as Yahoo Axis aims to provide totally user friendly and clutter free User Search Experience.
Yahoo Axis addresses the contemporary issues like searching through multiple devices, sharing on other networks etc by providing inbuilt sharing button and other options which allow users to continue their search through cell or vice a versa.
Yahoo Axis already supports Iphones & Ipad considering the I-generation users, however Yahoo Axis would also be launching Yahoo Axis for Android Browsers considering the increasing Android trends – It seems Yahoo Axis does not want to leave any stone untouched in User Friendliness
In nutshell, Yahoo Axis has aptly tried to provide Smart, Connected, Personalized, Graphically Wonderful and Slick Searching and Browsing experience, which is much better than the traditional Yahoo Search!
Overall , Yahoo Axis have worked a lot on the drawbacks and glitches of google search, and has tried to make it simple, elegant and user friendly !
The market seems to have accepted this , although beating records of Google Search would be difficult in near future, But Yahoo surely has made good attempt to improve its services.