Intellicane.org – The Blessing for blind people
Intellicane is the best product I have ever come across. A life of a blind person is such a misery.  He can neither move nor do any activities without any guidance. Every time it is not possible for anyone to always stay with the person. My grandfather also had the same problem. We have seen him struggling with his life due to his blindness. Then we gifted intellicane to my grandpa. From then his life literally changed.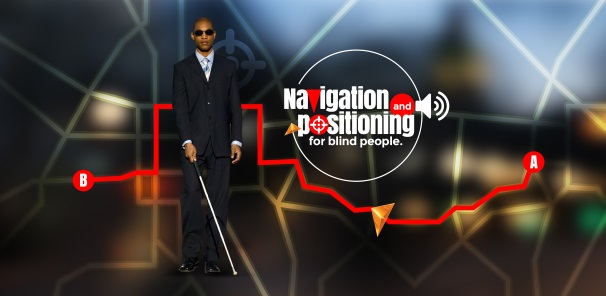 How new technology helps the blind people:
With the advancement of technology, people are becoming more gadgets oriented. It is good to see that innovation is also happening in health care and for the physically challenged as well. Previously there were traditional canes for the blind. But they were only to guard the obstacles that were felt by it. It never had the ability to alert the person beforehand. This is what its limitation was. Intellicane has been the advanced version of the canes which are smart yet simple. It has been incorporated with ultrasonic sensors that radiate audio waves to alert the person with sound. Thus the person can stay away from dangers even without coming in contact to it. It gets connected with a smart phone and the app sensor provides the alert by visualizing the objects. Moreover the GPS in phone guide them to choose the right and shortest path. What else can be the smarter way to make their life easier?
The intelligent navigation part for blind
It does not stop here. If the person gets lost in any path, the cane has its intelligent safety system. That provides the person with his present location information and also send alert to the contact person for rescue. The best part that I feel is, it has a high acoustic signal emission that leads to detect any object. This helps in searching anything even keys, wallets or remote. This is done by the phone app that connects with the Bluetooth and TAG.  Sometimes I wonder that I should also use intellicane for searching such stuffs. So it has become the best virtual guide for the visually challenged and helping them get back their normal life.
Intellicane is the best example to show how IOT is changing the world. Today whenever I see my Grandpa happily independent, I feel so proud. All credit goes to Intellicane. Thanks a lot! I wish every blind can be able to have the utility of Intellicane so that they no more struggle or live their life with ignorance and sympathy. They can also get back the harmony in life, their emotions also change from worry, negligence and sorrow to joy and pride to stand by their own.
Contributing for such inventions is always appreciating. I feel like everyone should think about this because it helps in the growth of technology more and more. A contribution to such technologies means improving infrastructure; involve talents in innovation of some amazing products out of the latest technologies, easily manufacturing such products, promised perk delivery.
This feels like really money speaks, our bit attention can bless someone with life.