Akash Tablet Review
Planning to update your Must Buy Shopping list this year?
Well, If you are planning to buy a tablet this year, you might be having options like Amazon Kindle Fire, Blackberry Play Book, Reliance 3G Tab, Samsung Tab P1010, Akash etc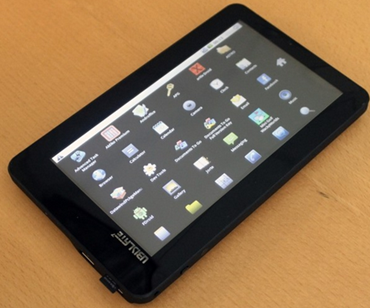 Akash, the Indian Tablet promoted by Indian Government created lot of social media marks and was a piece of waiting for Tech Guys. However it was more of a disappointment as per expected predictions.
Here are the Ten Reasons why Akash should not be on your pick list this year.
The first thing which took our attention was low processor, the Akash tablet comes with Arm11 – 366Mhz processor which do not work speedily and do not offer a pleasing experience to work upon.
Going a little ahead, the Screen which is provided is Resistive and hence losses the Pleasant Touch Screen Experience which a user can expect from a well to do Tablet.
Short Storage is yet a important factor catching our eyes, no doubt it comes with 32 GB expandable memory, but considering the HD Movies and the Amount of Data the IT Freaks carry this days, of course we could have expected memory a little more.
Working a little more, it beeps! Ah the battery is a mere 2100 mAh battery which do not provide even 3 hours of complete non stop wireless entertainment, considering even the cellular Android gadgets with tiny screens now come up with battery power of more than 1500 mAh.Hence low battery backup spoils the fun.
Over Heating: The Gadget which promises multitasking, do not adapt well to heating sensations and gets heated up in couple of hours and if one is trying to use Wi-Fi with it, then be ready to get your hands warm.
Absence of in-built speakers :  Not a very major issue if a user is addicted to using ear phones, but spoils the mood of the geeks who are playing together and miss the charm of audio.
No delivery assurance: Thousands of users pre-booked and booked the tablet, but hardly some have received it and also there is no proper waiting time given to user. Hence if you are in urgent need of tablet, then waiting of course spoils the fun as compared to other tablets available at your finger tips.
Android + Getjar : Well the makers have tried to please the customers with Android integration, but the Android Marketplace , which is the juice of having Android is missing, and just to pacify the customers getjar applications are supported, now that's obviously not a recommended or sought blend.
Display: the screen obviously is poor and which reflects light, reminds us of gone cellular era, even now cellular phones accompany screens which do not reflect light, hence if you are planning to enjoy some games in cozy Sunlight, Its not for you!
In the end, if everything works fine and if you wish to transfer some files from your Akash to cellular phone or vice a versa, it is to be noted that Bluetooth connectivity is not provided.
May be the makers need to work on a little, and slowly in each version they are improving, hence it definitely be a good buy sometime later, but definitely not this year !
– Deep Bajaj