CMAT 2014 | CMAT | Common Management Admission Test
CMAT : Common Management Admission Test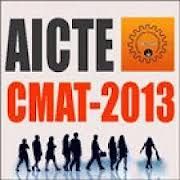 In India all the proper planning and coordinated development for the technical and management education is handled by AICTE : All India Council for Technical Education.
For further studies (after bachelors) like MBA and MCA, first you have to appear in entrance test to take admission. But nowadays there are many entrance tests like CAT, MAT, GMAT, GCET,NMAT, and many more and it is really confusing in which exam to appear or which one is appropriate.
To get rid of that confusion and burden of various test, from 2012 AICTE has launched the National level test named CMAT : Common Management Admission Test. CMAT will provide facility to institutions approved by AICTE to select students for admission in technical and management programs.
CMAT is like blessing by AICTE for the students  because instead of giving multiple entrance test or exams , students can give a single entrance test i.e. CMAT and can apply to any institute.
CMAT is CBT : Computer Based Test and AICTE has made it compulsory in the admission of MBA and MCA in all over India from 2013 onwards. So the students pursuing Final year of your graduation have to crack CMAT 2013-2014 for further studies.
Some Notification about CMAT :
Eligibility criteria is minimum 50% in Graduation in any discipline for General category and minimum 45% for reserve category.
It is computer-based online test and will be held twice in a year, best of the two scores will be used for admission.
First test has already taken in September-October 2012 and second test will be on 21.02.2013 to 25.02.2013 with the expected duration of 3 hours (180 minutes).
CMAT will be held in 64 cities in all over India.
The fee structure is Rs.1200 + Bank charges (General / OBC) and Rs. 600 + Bank charges (SC/ST/PD). Fees can be paid at any branch of SBI : State Bank of India or can pay online also.
Format of Test :
In CMAT there are four section each contain 25 question each of 4 marks: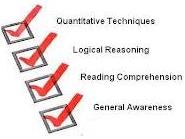 Quantitative techniques/data interpretation
Logical reasoning
Language comprehension
General Awareness
************************************
I Hope this article may help you in getting some information about CMAT.
Best of Luck for CMAT 2013 and Best Wishes for your future endeavors. 🙂
Thank You