Justwatch, an app for entertainment seekers
Yes this app will show you the latest movies and your favorite TV shows available online. The app has rated 3.6/5 on the Google play store. Now there is no need to spend hours in surfing for your favorite movies and TV series. Justwatch is the app made for the movie and TV lovers. Now you can watch Game of Thrones and you can also watch your favorite Rocky movie anytime anywhere on your device. This app keeps you up to date with all the providers. And the latest among them is Amazon Prime Instant Video.
Justwatch is listing offers from Netflix, HBO NOW, Amazon Prime Instant Video, Hulu, Crackle, iTunes, Vudu, XBOX, Playstation, realeyz, Mubi and Fandor in the United States.
Justwatch is Smart and easy to use. The app is well designed and gives a right away selection option depending on the streaming service you have chosen.
This app is also available in Canada, the UK, Australia, New Zealand, Brasil, and Germany.
Just watch has come up with a fancy and dark layout and it definitely gives the feeling of the latest technology in our hands.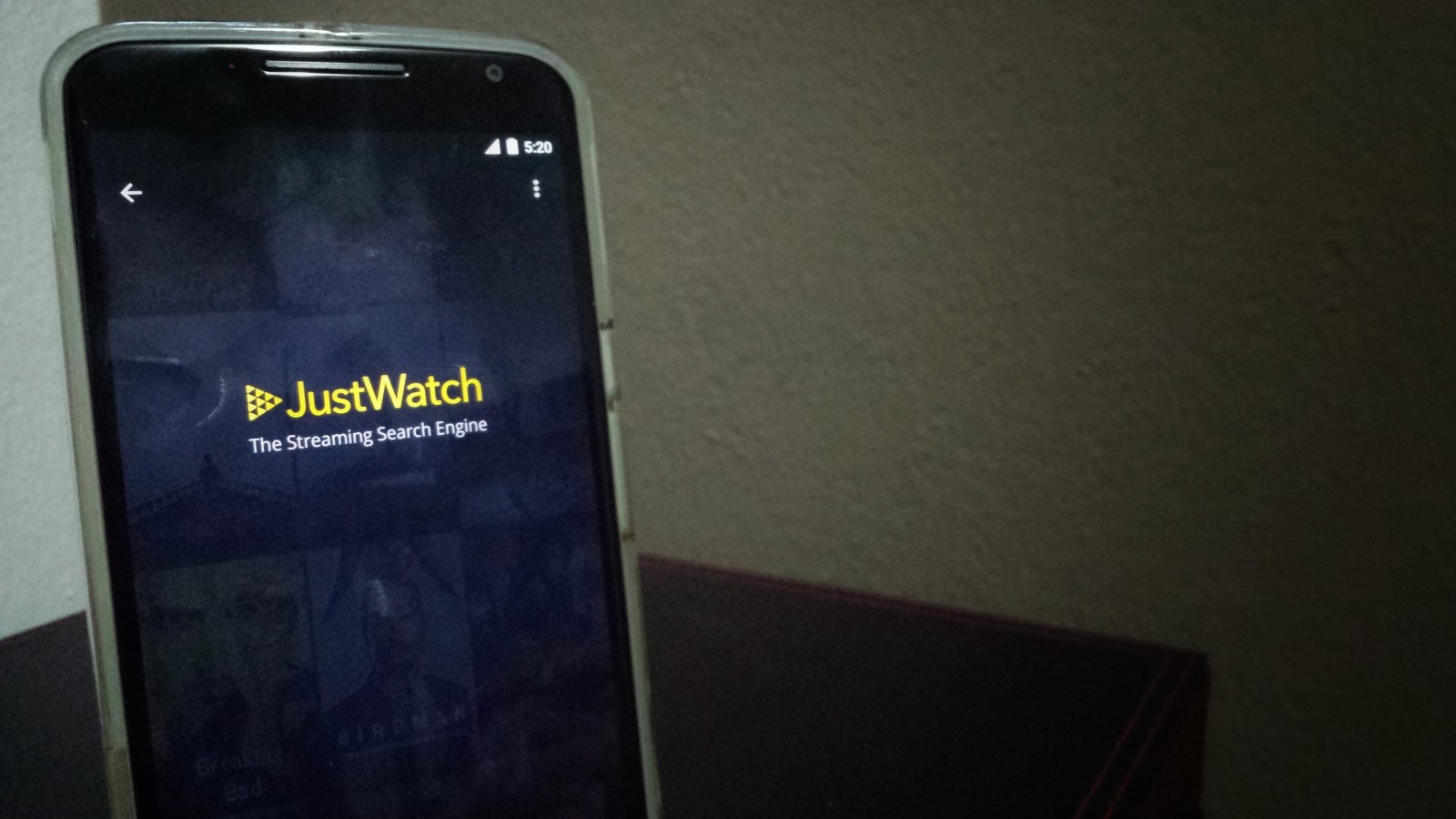 Features & Functionality:

– It has a timeline, on which you can see the movie or show, added recently to the catalog of a provider.
– The app has a search engine, from which you can surf through all the big libraries at once.
– The app also keeps you aware of the latest price available from the provider; if the price has dropped you will know    it immediately.
– By using watch list you can turn your Smartphone into a remote. You can queue movies and you don't have to log in    for that.
– Watch bar let you choose your favorite providers and provides the option of filtering different attributes like genre or release year at your fingertips.
Feedback:

Many users have appreciated the app for its concept, but some have complained like they don't have all the option available at one place. Few users have said that latest episodes of their favorite TV series are not getting updated on time.
The app needs a login, so when users try to move computers, browsers or mobile devices, they can lose all their saved data. Some users have also complained that they couldn't even find the shows which are listed. And some users don't find the price up to date.
Another complained received was of connectivity. Users cannot connect to the server and said that the app is not useful.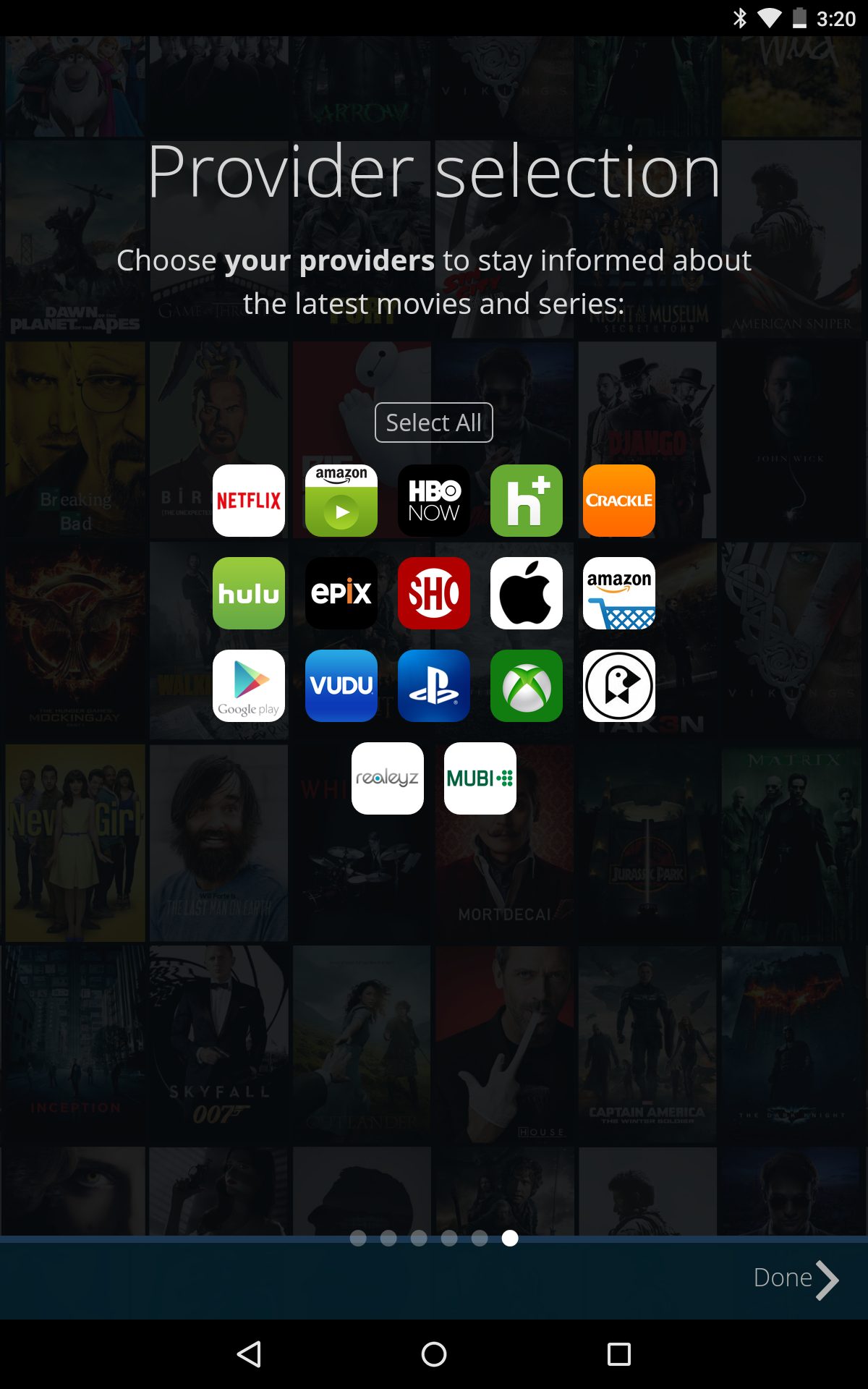 Praises for JustWatch in the Press:

"JustWatch Debuts A New Search Engine For Cord Cutters"
Sarah Perez, Techcrunch
"The easiest way to tell which streaming service has the show you want."
David Nield, Gizmodo
"The problem with cord cutting is that it can often be difficult to find what you're looking for on all of these streaming services. Thankfully, one nifty web app is looking to simplify the searching process."
Zach Epstein, BGR
"There are several other similar services for finding what's streaming online but JustWatch is probably the best I've found."
Ryan Hoover, Product Hunt
Similar apps like Justwatch:


There are few more apps similar to this and you can also use them as they are also as popular as Justwatch. Netflix, Crackle, 3. Movies by Flixster, Hulu, Popcorn Time, IMDb Movies & TV, Wuaki.tv, MovieTube and HBO GO.