Missed Call Technique | Toll free Missed Call Service
What an innovative and interesting idea !!!
Nowadays in Reality shows at Television, we often come to hear –  "Give a missed call to vote for your favorite candidate" . The best part is that it does not cost a dime i.e. free of cost.
Missed call voting is free of cost and saves your money that you would have spent on SMSs for voting.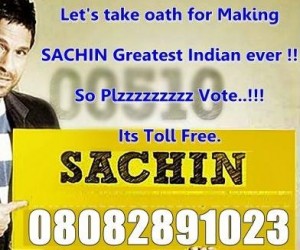 What an innovative idea !!! Hats off……. But how does this actually works ??????
It is a platform on web that allows you Business Lead Generation,  Voting, Feed back, Call back service, Verification Service, etc through a Missed call on a Toll Free Number also known as CBS (Call Back Service).
For this service, you need a unique Toll Free Number and on this number you can give a missed call.
Like a Cloud Computing, this is a Cloud Telephony that provides you a unique Toll Free Number to get a missed call from users. By calling on that Toll free number,  that call get disconnected automatically after one ring and detail of the call gets saved and acknowledgement is sent to caller.
How to get Toll Free Number : There are many telecom companies that provides you toll free number with the processing charge for a service worth Rs. 3000 and a fixed monthly charge for service worth Rs. 1000. In India, Toll free number starts from 1800 or 800 or 080.
With this concept, one name is associated : ZipDial Mobile Solutions, it is   situated at Banglore founded in 2010 by Sanjay Swamy, Amiya Pathak, Valerie Rozycki. They brought ZipDial that provides a toll free missed service i.e. when you call on that toll free number, call will get disconnected after one ring and end user will receive a SMS in response of call i.e. kind of acknowledgement.
ZipDial Brought a very innovative way of maintaining relationship with customers and provides a platform where we can participate in TV polls and Votes without spending any single rupee. This service is free for end users but TV Channel and enterprise will have to pay to use this service. TV channel and enterprise have to pay Rs. 1,000 per month per number.
Say for example, if there are three toll number for three candidates, it will cost Rs. 3000 per month.
Finally i just want to say that : I remember an sms saying : "Missed call system is invented by Indians"!! ,  ZipDial has proved this by inventing Missed Call Marketing i.e. converted missed call into a service/ marketing. 🙂