Top 10 Uncommon Most Recommended Websites | Top 10 Unique Websites
With millions of websites on internet, we at times tend miss some extremely well websites that are of great help and more importantly – they charge nothing or in some case even if they charge, they charge affordable. Here are 10 Most Recommended Websites for Freefeast visitors which are perhaps a little less known but you will love to bookmark it in all your devices.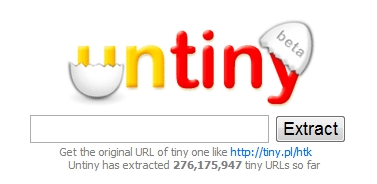 Lots of people send you customized tiny urls ? Do you get spam links or junk links in form of tiny urls ? Well, untinyme.com is the site that helps to unmask the original url masked in form of tiny url, before actually visiting that link. A good safety measure that avoids viruses through junk links. Why to increase the hits of useless websites when we have untiny.me with us.

Want to make creative presentations or office documents ? Tired of same default office templates ?
Here is something that will enhance look and feel of your documents, presentations and stuff.
lovelycharts.com offers variety of elegant flowcharts,diagrams, sitemaps etc which cannot be missed, do try it once !

A good site for ones who work with photographs. Or for those who want to know each minute details of the picture. The camera make, resolution, shutter speed ,Encoding, copy right details if any, etc are the things to name a few.
Want to share your screen with someone ? Don't want to download teamviewer or any such desktop client because of multiple reasons ? I.T filed understands aspect of everyone. Here is a website that will allow you to share your screen with anyone across internet and its easy – no setups required. In their language – No Strings Attached.

Came across some good notations on Internet ? Or want to highlight some important parts of web-page and share ? No need to copy-paste and attach and email. The site marker.to is a hassle free solution which is a browser extension that will help to highlight portions of web-pages and also will provide the new links to share the highlighted documents.

Do you get confused with lots of timezones , its messy at times to know that which date is there in which time zone, this website comes at your rescue in such a case !  Simple and Classic representation of different timezones.
QRCodes are the new in-thing right ? Want to add QR Codes to your documents / web pages, tagmydoc is the boon for it than. Make your personalized QR Codes for free with the help of this website.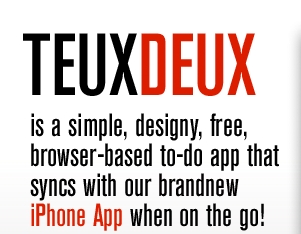 Elegant To-Do Application that is easily manageable through browser and Iphone App. Isn't it cool ? well to add cherry on cake – you can sync both too. It simply looks like a personal diary. You'll surely love it.

A powerful site that can be on top of your bookmark list, well safeweb enables one to check the safety and authentic of any website, so if you land up on any website and feel doubtful about the security , its just a click away !
We all love privacy, don't we ? Well, Google our master search engine helps us to keep our search history secret from our bosses or pears with the help of its encrypted google service.
Aren't this all wonderful sites which you would love to bookmark, I am sure you all will.
But yes, do not forget to bookmark www.freefeast.info too.

Lots of more useful stuff to come here.
Stay tuned.
Regards,
Deep Bajaj