Sergey Brin Co-founder of Google |Famous It Personalities
Sergey Mikhaylovich Brin is a Computer entrepreneur who along with Larry Page created Google which has become the most popular search engine in today's time. Brin has a net worth of US $30 billion.
Birth and Education of Sergey Brin
Born in Moscow, Russia on August 21, 1973, he is a Jewish. His family had to leave Russia and come to the United States of America in 1979 in order to escape the Jewish oppression. His elementary school was at Paint Branch Montessori School in Adelphi, Maryland  but his father taught him mathematics and computer programming at home. He enrolled in Stanford University for his graduate study in computer science. It is where he met Larry Page with whom he was at a disagreement in most of the subjects initially, but with time they became intellectual soul-mates and very good friends.
Birth of Google
Brin, along with Larry, wrote a paper titled "The Anatomy of a Large-Scale Hypertextual Web Search Engine". They also developed a PageRank algorithm to convert the data gathered by BackRub's web crawler and make it useful for a web page. This algorithm could be used to build a web search engine which could prove to be far better than the then existing ones.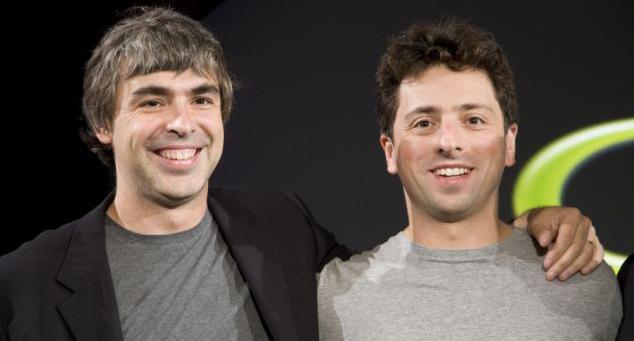 With Page's HTML programming skills, Page and Brin created a simple search page. As their search engine began to gain popularity in the Stanford University, it required extra servers. Their search engine listed the results as per the popularity of the webpages considering the most popular as the most useful. They named their search engine as "Google" which is derived from the mathematical term "googol" which means a "1" followed by "100" zeroes.
In 1998, they launched the company in California's Silicon Valley. Google has become so popular that it received 5.9 billion searches per day on an average by 2013.
Other areas of Interest
At Google.org Brin and Page are trying to solve the world's problems related to climate and energy. They have invested in alternative energy and offshore wind power development. They have introduced a car with "artificial intelligence" which has sensors and cameras and can drive itself. Brin has also invested in Tesla Motors. He was nominated as one of the world's "Young Global Leaders" by the World's Economic Forums. In June he invested $4.5 billion in Space Adventures, the only company that sends tourists to space. He is a supporter of lab-grown meat and kite-energy systems. His life sums up the Google's motto "of making all the world's information 'universally accessible and useful'".
Awards and achievements of Sergey Brin
Nominated to the MIT Technology Review TR100 as one of the top 100 innovators in the world under the age of 35 – 2002
Received an honorary MBA from IE Business School  – 2003
EY Entrepreneur of the Year Award – 2003
Marconi Foundation Prize – 2004
Elected Fellows  of the Marconi Foundation at Columbia University  – 2004
Academy of Achievement's Golden Plate Award – 2004
Forbes declared Brin and Larry as world's most powerful people – 2009
Got Induction in the National Academy of Engineering – 2009
Awards won by Google
PC magazine acknowledged Google in the Top 100 web sites and search engines – 1998
Technical Excellence Award, for Innovation in Web Application Development – 1999
Webby Award – 2000
Outstanding Search Service (at the Search Engine Watch Awards) – 2001
Best Image Search Engine (at the Search Engine Watch Awards) – 2001
Best Design(at the Search Engine Watch Awards) – 2001
Most Webmaster Friendly Search Engine (at the Search Engine Watch Awards) – 2001
Best Search Feature (at the Search Engine Watch Awards) – 2011
Filmography of Sergey Brin
Sergey Brin has done a cameo in the movie "The Internship" in the year 2013 which is about two guys completely lacking technical savvy wanting to get into Google's Internship program.