TED Steve Jobs | Steve Job in college
TED : : " Technology, Entertainment and Design "
TED (Technology, Entertainment & Design) is a platform where brightest minds like scientists, inventors, designers, etc spreads their ideas at TED conferences held around the world and then uploaded.

TED having slogan "Ideas Worth Spreading" and it is owned by a nonprofit Sapling Foundation founded in 1984. TED held conferences over world wide
By the time, TED talks and conferences are become worldwide popular and have received page-views over 800 million.There is a long list of personalities delivered / spread their ideas at TED and one of them is who don't need any introduction is non-other than "Steve Jobs" and lets have a look on precious TED talk of Steve Jobs.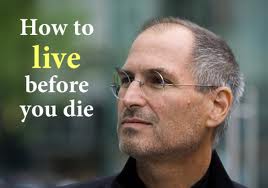 There is true saying that some people do not need introduction their contribution to the society speaks louder and one of them is the "Steve Jobs"
" How to live before you die " words by Steve Jobs.  In 2005, At the University of Stanford, Steve Jobs, Co- Founder and CEO of Apple, Pixar and NeXT inc. He urged all to follow their dreams & seek opportunities in their life's every stage including the death also.
In ted talk, Steve started his speech by saying that he is going to say about three stories of his life.
>> "Connecting The Dots"
In his first story which he started as a story of "connecting the dots" in that he mentioned about his biological parents and adoptive parents and about his adoption. Then he said about his graduation that he took admission in such an expensive college that his parents could not even afford and still his parents were spending most of their savings on Steve's higher education.
Steve dropped out of the college after 6 months and then started dropping in for only those classes which he seemed to be interested and not others i.e. he attended only single course and that is calligraphy and used that knowledge 10 years later while designing 1st Macintosh computer. He added in last that at that time it was quite impossible to connect dots to look forward when he was in college (i.e. at that time he didn't know what will be the use of calligraphy). But he said that it was very clear to look backwards 10 years later.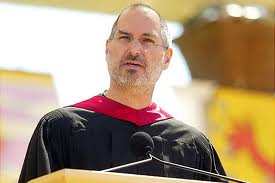 >>  "Love And Loss"
Steve's Second story about Love & Loss : At the age of 20, He Founded Apple Inc with Steve Wozniak. With their hard work they took the company to the highest peak , after 10 years he was fired from the company he founded. Although he was fired from his own company , he was in love with that.
After that he started companies NeXT and Pixar, and fell love with Laurene Powell and married to her and spent a wonderful time with family.
What a great thought he said that "The only way to do great work is to love what you do. Do not settle keep trying to find the work that you love to do.". He followed these words and never stopped after fired from Apple and had continued to do find work he loved….
>>  Story About Death
Good quote is there "Live each day as it is your last day". In this story Steve shared the phases he faced during his illness , it was about facing death. We all have limited time and we should not waste it to copy others, follow your heart and he always wished to follow words "Stay Hungry. Stay Foolish" .
At the end of each story he gave a very beautiful meaning & message to life. Sir no one can fill your place. You really Lived your life before you die.
I suggest everyone to watch this motivational video at least once.
Thanking You Sir 🙂
Video of Steve Jobs at Stanford University :