Understanding the idea behind iPhone
Whenever I hear about iPhone , one question always arise in my mind that what is the meaning of 'i' in iPhone ??? May be 'i' in iPhone stands for 'intelligent phone' , 'internet phone' or 'information phone' or  may be else.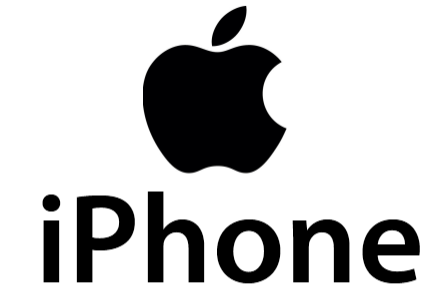 Isn't it is true that when we think about iPhone , one brand come in our mind 'Apple' and specially that Apple logo.
This smart phone named iPhone is designed & marketed by world's one of the great giant company Apple Inc.
Apple iPhone runs on Apples's Operating System 'iOS' (iPhone Operating System).
Under the direction and guidance of sir Steve Jobs , Apple Inc. started development of iPhone in 2005.
History of iPhone :
Though first iPhone was released in 2007 but development of iPhone was started earlier in 2004 with highly confidential project named "Project Purple" with the team of 1000 employees.
In the year 2005, Apple & Motorola launched its first phone using iTunes named "ROKR E1". But Steve jobs was not happy with ROKR because with Motorola they could not design a phone actually they wanted to make and also designers of Apple had to compromise with their actual concept and design. So Steve Jobs discontinued the collaboration with Motorola for ROKR in 2006 and stared designing themselves.
In Jan 2007, at Macworld, two initial models were unveiled by Steve Jobs i.e. a  '4 GB model with price US$ 499' and second  '8 GB model with price US$ 599'. Later in June 2007, iPhone was made available to stores for selling.
iPhone Versions :

First iPhone was released in Jun – 2007, called 1st generation iPhone was actually GSM phone.
In July 2008, next version named 'iPhone 3G' was released in 22 countries.
In June 2009,  Second Edition of 3G was released named '3GS'.
In June 2010, 'iPhone 4' was released.
In October 2011, Second Edition of 4G was released with name '4GS '.  And within 1 day, more than one million models of 4S were sold.
In September 2012, 'iPhone 5' was released.
Starting from 2007, every year new model of iPhone get released, currently six models of iPhone are available. It's 2013 and let's wait for the next model of iPhone which might be release in September 2013.
Market of iPhone & iPhone Statistics :
Before iPhone came into existence, Nokia and Motorola are only headset manufactures having great selling records. But the entry of iPhone not only affects the selling records of those companies but also changed the definition of phone i.e. phone not only based on brands or fashion but called a technological revolution. Steve Jobs said that "the phone was not just a communication tool but a way of life".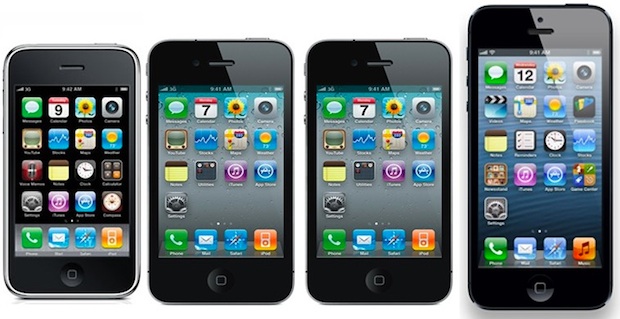 Till 2011, $647 million was spent by Apple for the advertisement of iPhone in US.
6.4 Million iPhone users are there only in US and total 37 million as per 2012.
At the end of 2012, 27.4 million i.e. 13% of total Smartphone worldwide were sold of  'iPhone 5'  and 17.4 million of 'iPhone 4S' were sold and over 250 millions of iPhone units are sold.
Scope of iPhone Programming :
As Sir Steve Jobs said, "the phone was not just a communication tool but a way of life". Very true words, nowadays phone is not only medium of calling but much more i.e. it is embedded with lots of new features and new apps are added every day.
Let us see should it be worth to learn iPhone programming and if yes then why??
Currently over 400 million accounts are registered in App Store (Apple's Store) and App store is available in 120 countries which is to be expanded in 152 countries very soon.
Approximately 6,50,000 apps are there in App Store.Total 30 Billion apps have been downloaded from App Store.
At the end of first quarter of 2013,  40% iPhone apps are downloaded . As per survey  iOS users or iPhone users are spending much more on the apps as compare to others  i.e. iOS App downloading revenue is 74% making most money from app downloads and  iOS platform is widely used in Business as compared to Android platform. Currently Apple claims over 8,00,000 third party programs for their platform.
From the above statistics, it can be said that iPhone programming is worth to learn as having lots of scope. Mobile application development is rapidly growing and demands of mobile and mobile applications are also getting increase so there will be always demand for those who are interested and capable of developing such apps meeting the latest demands.