Best military merchandises for the war fans: militaryflashpatches.co.uk
Are you a hardcore military game fan like me ? Do you love to play world war games like call of duty and other superb games ?  If the answer is yes, then it means you share the same interest like me. Me and my friends are so fascinated with these games that we love buying army merchandise. In our groups we share few common interests.
Where to find the best military merchandises
Initially we had to do a lot of hunting to find a perfect place to buy badges,patches etc. Finally after lot of searching and comparing quality and pricing of the merchandises we zeroed in on militaryflashpatches.co.uk.
They have a lot of product line which includes WW1 uniforms ,WW2 Uniforms, Military Antiques, Military Mugs, Equipment, Boots, Helmets to Hats, Caps  Badges and Insignia.
It is a life saver when you have to make decisions on what to gift your freak friend 😉
I have included the images of the products that i bought to gift my friend Rick on his 16th birthday. Luckily he loves the uniform hat (or so i call it to make him mad).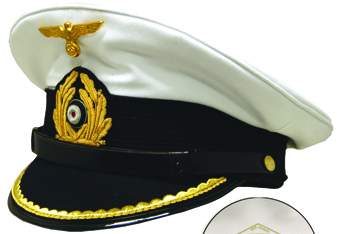 One of the main reasons why i rate them the best in what they do is because of their superb flexible customer service.
Their Hotline is 0121 502 1356 (local call rate) All enquiries are answered within 24 hours.
They have a very interesting referral program which is one reason i prefer writing about them. The policy goes as follows:
Refer a friend and get 15% off your next order! And the best part? Referral points are accumulated so the more you refer the more you will save as a token of our appreciation.
Happy battling guys 🙂