Scanmarker | Pen Scanner by Scanmarker | Digital Highlighter
Computers have become the most important part of our routine life. Life has became easier as we work with them, we play & get entertained with them and also we read & study with them.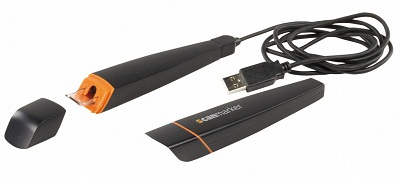 Difficulty comes when whatever we have or want is not available in digital format. If you have ever faced such problem!!!! Solution is there.. 🙂  you can scan your data with scanners either hand held or flat bed. But both have their own pros and cons and the data which you  get comes in PDF format which you can't easily modify.
What if i get a device that copy text from the page and paste it instantly on your computer. So lets talk about another advanced solution which may solve your problems.
A product named "SCANMARKER" : A scanner having and look like a pen and this pen scans / captures/highlights the selected text and process and place it into your computer. Or i can say a scanner pen that scans the text and transform it into editable text in computer.
So anyone can use this handy device (Scanmarker) and scan printed text from any document, newspaper, magazine or book and transfers it into the computer within a few seconds.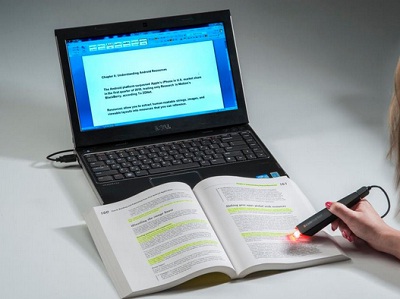 Specifications of Scanmarker:
A pen sized & less expensive handheld scanner.
Can scan text of more than 20 languages.
Captures the printed scan within a few seconds
Having portable design that let you carry it anywhere.
It can recognize 3000 characters per minute.
Scanmarker first captures the raw image of scanned text as it may not neat then this basic image fixed into a straightened image using patented algorithms and then OCR  : Optical Character Recognition algorithm take that modified image and convert it into editable text.
The above whole process takes time in fraction of seconds i.e. text appears instantly on computer screen which is 30 times faster than manual typing.