Livescribe 3 SmartPen | Livescribe 3 SmartPen: Turn Your Words Into Action
Most of us might have faced one common problem during our college days or in conference . The problem was that we make handwritten notes and either misplace or lose them and every time it is not possible to carry out them.
Imagine a device that supposed to convert your handwritten notes, scratches , drawings  into digital notes. So Here your imagination comes true !!!!!!
"Livescribe  3 SmartPen : Turn Your Words Into Action."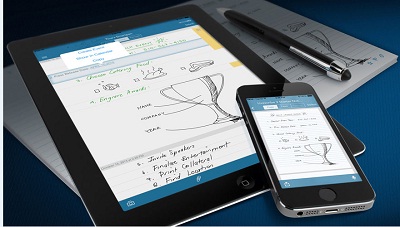 This is the digital smartpen that "Turns your words into action". A product by Livescribe that is designed to write & work like ballpoint pen. This is excellent pen gives you balanced & smooth experience of writing.
This Livescribe 3 smartpen works with "Livescribe Dot Paper" which captures everything you have written and drawn on it.

Specifications of Livescribe 3 smartpen
It converts your handwritten text, drawings into digital one.
It has 'Swiss made tungsten Carbide ballpoint Ink Cartridge'  with the integrated stylus cap which gives you smooth & premium experience of writing.
With combo package of smart look and technology i.e. ARM 9 processor, Bluetooth Smart Chipset , an Infrared Camera, Flash memory and lithium battery (non- removable).
Wireless Bluetooth technology allows this Livescribe 3 smartpen easy & fast pair with your smartphone or tablet.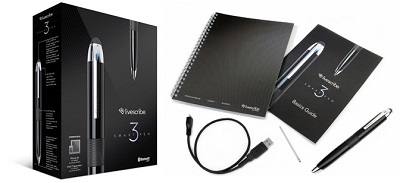 You can pair Livescribe 3 smartpen with 'Livescribe + ' mobile app and sync everything written on paper on your iPad or iPhone.
Allows quick pairing with compatible devices and gives longer battery life.
Pen's Infrared camera captures whatever you have written and store it on the pen's in built memory.
But this smartpen only works with Livescribe dot paper.