Top 5 Fitness wearable of our time
We all are looking for getting fitter and what can be the best modern help? A fitness tracker is the best way to start.
Almost all the tech giants are now into the making of wearable fitness devices. The competition for them is getting tougher as the arrival of Apple Watch and renovation in Android Wear is still going on.
Even, with the market of enough competition, there is something for everyone. Prices differ from product to product as the products are offering different services. From just counting your sleep and steps to the way up to fitness tracker and heart-rate tracker, modern wearable technology has a lot to offer.
Here are the today's top 5 Fitness wearables
Best classic fitness tracker – Fitbit Charge HR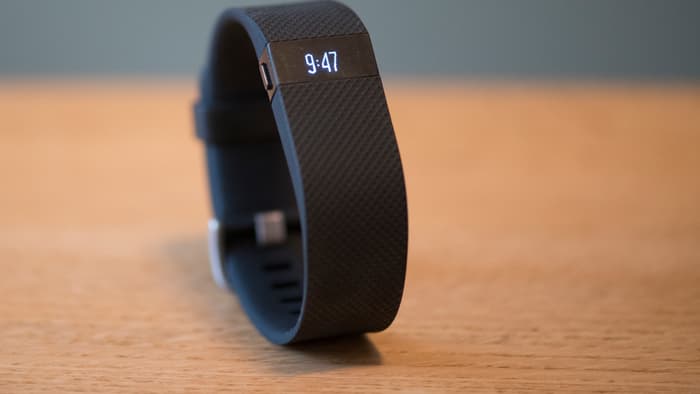 It has been a year after the product launched in the market and many better devices has introduced after it. However, Fitbit Charge HR still is the favorite of so many fitness junkies.
Our testing noted that the Fitbit was little inaccurate, and its original software's way of tracking running and cycling was quite bizarre. Today, it stays inaccurate, but is also somehow consistent in the way it's inaccurate, so you can track your growth towards fitter body over time with relying on it.
The device doesn't have GPS built in, but as the software has upgraded, you can now connect it to your phone's GPS to more precisely track running and cycling activity. Some people do not like the idea of taking their phone out on a run or walk, but we can't say that everyone is against it.
The company's ecosystem is the best thing about Fitbit. It is definitely a good fun to compete in world rankings, and the app is helpful and good with information.
The battery can last up to five days on a single charge. The heart-rate monitor is handy for counting your resting heart rate, and it helps the device detect on its own when you start doing vigorous exercise.
With its good looks, subtle profile and handy display, the Charge HR is, still our favorite fitness tracker of this type.
Best fitness band/watch hybrid – Microsoft Band 2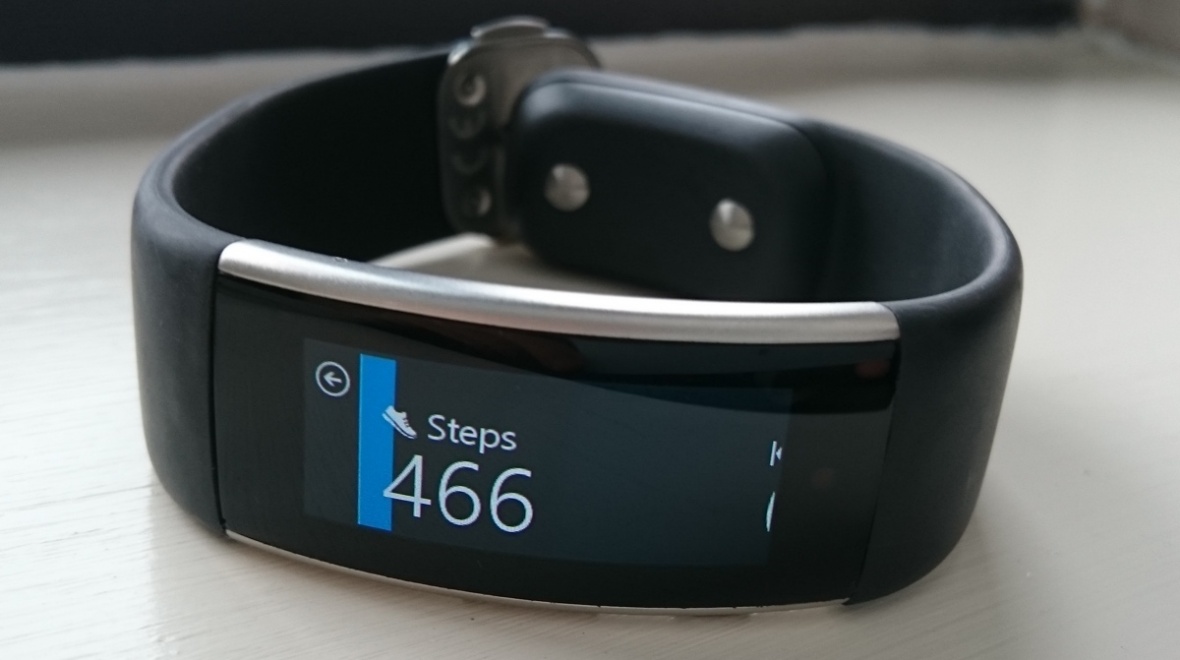 The Microsoft Band 2 is an unusual product. When it comes to looking, it is not that attractive and battery also lasts for only three days.
However, the way that it has successfully made in the line between fitness tracker, running watch and smart watch, is very impressive.
The Microsoft Band 2 has a massive 11 biometric sensors including 3-axis accelerometer, an optical heart rate sensor, UV sensor, capacitive sensor, GPS, ambient light sensor, gyroscope, microphone, a galvanic skin response sensor and skin temperature sensor.
This gadget can also show emails, text messages, in fact, any phone-based notifications, on a bright screen. The feature works on iOS and Android too, but if you use Windows Phone, it becomes almost a full on a smart watch, with Cortana integration meaning you can also respond to alerts easily.
The best thing about it is that it can direct you through interval-style workouts. The device vibrates when there is a time for you to go for next set of reps.
Microsoft's band is better than previous models and band is a very powerful gadget. It comes with more functionality than the Fitbit Surge and has notably brighter screen.
Best fitness tracker for workouts – Myzone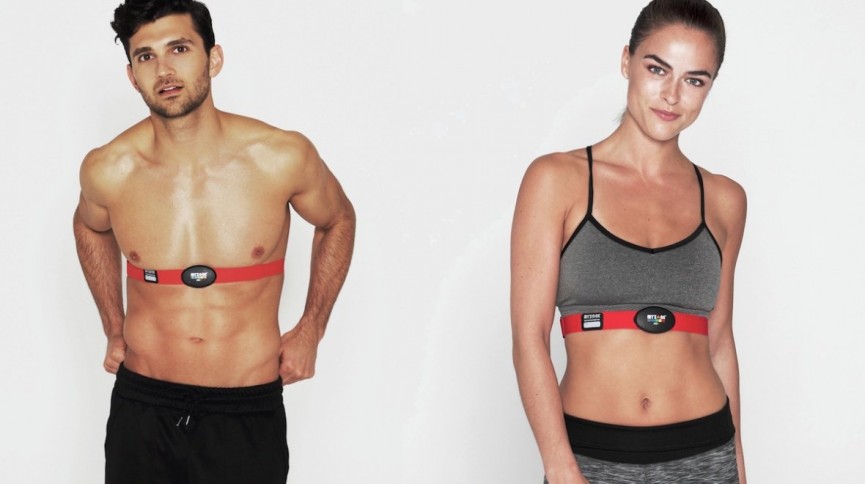 Myzone is specifically for workouts and, the device is for you if you like, 'proper' workouts rather than lifestyle-based step, sleeping and activity tracking.
Simultaneity with its app, Myzone precisely follows your effort during workout and exercise. It has a league table, which offers you to compete via a social platform to discover who is officially the fittest.
The interesting thing is that the device gives scoring based on efforts and so, theoretically it gives unfit people chance to compete against more pro athletes.
When it comes to tracking daily health statistics such as steps and hours slept, it cannot compete with Garmin, Fitbit or not even Microsoft Band. The good side of the gadget is that it gives more option when you really want to get fit. It is more suitable to those who spend hours in the gym.
Best lifestyle tracker – Jawbone UP2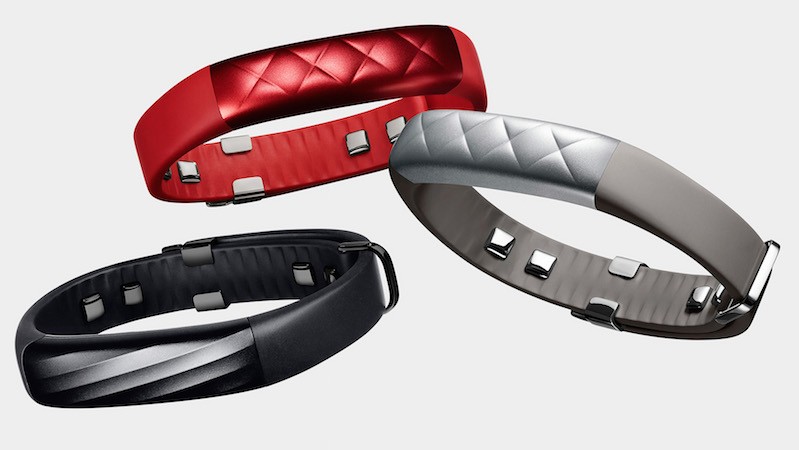 Jawbone UP3 comes with sensors including a tri-axis accelerometer, bioimpedance sensors, plus skin and ambient temperature sensors, and a pulse-rate monitor that uses electrical sensors rather than light-based ones. However, we prefer Jawbone UP2.
Despite having small numbers of sensors, the Jawbone UP2 makes a good fist of both.
The app gives you the idea of how your daily stepping and sleeping habits are getting better. It offers you to challenge other users to the "duels", and also gives you good tips.
The device is largely focused on lifestyle and designed to wear for 24 hours. The sad thing is that it doesn't have the screen, so you have to check your daily status on Android or IOS app. However, the band is light-weighted and subtle enough to just wear and forget about it. The device works in the shower but you need to keep it off while swimming as it is not waterproof. The battery life is awesome as it last for 10 days on a single charge.
Best running watch alternative – Fitbit Surge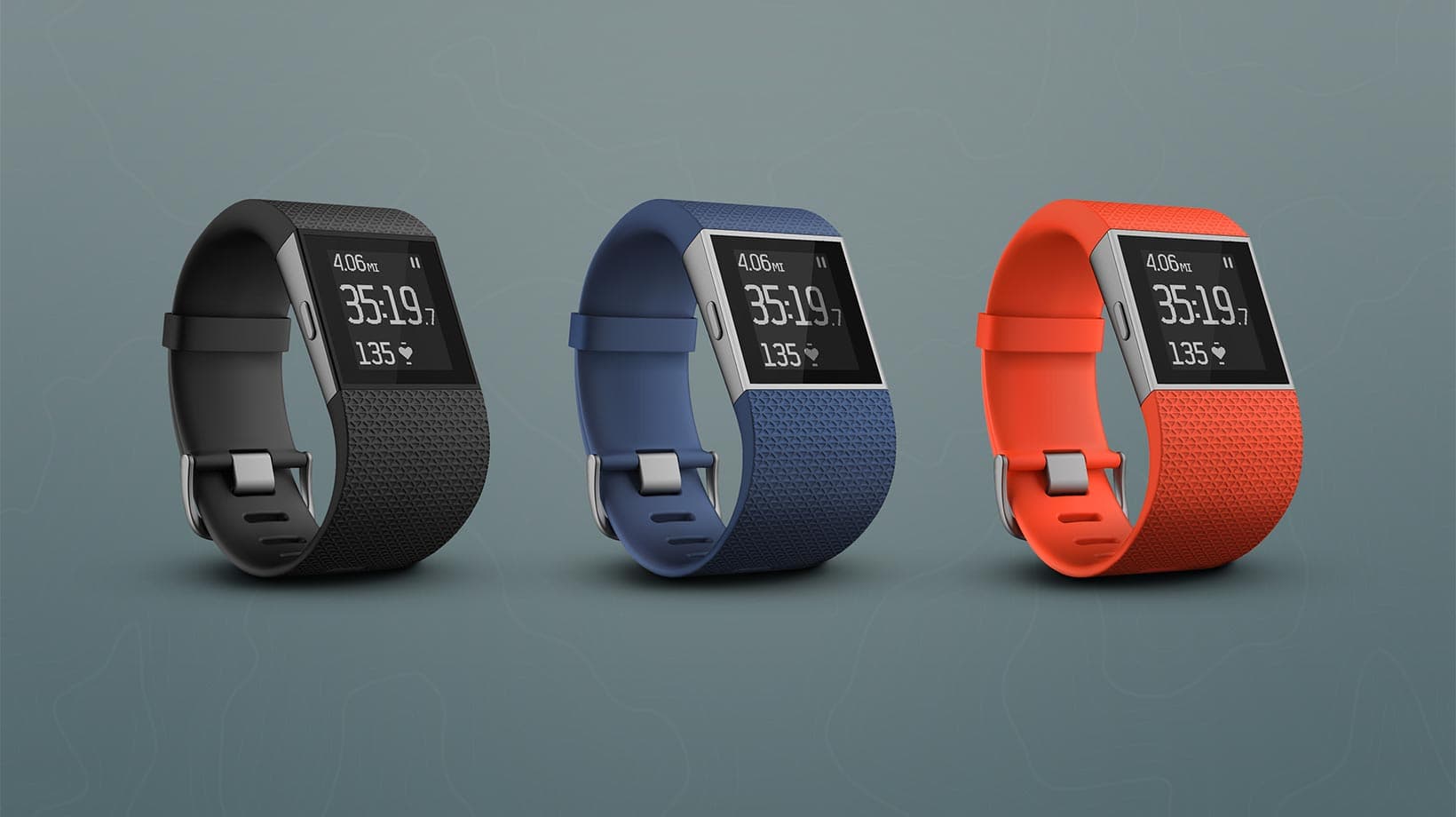 So, finally, we have come back to the same company we have started with, but with a different model. Fitbit Surge is made for you if are a regular runner. But the name Fitbit cannot let you down as the Surge also works well as a basic fitness tracker by utilizing excellent app and extensive user community.
The Fitbit Surge provides GPS for tracking your runs and cycles with accuracy, real-time workout statistics and a 24/7 pulse rate monitor that is far more convenient than the Charge HR's during physical exercise.
Somehow it feels weird that the gadget only shows you what HR zone you're in with a confusing graphic rather than just saying "fat burn", "cardio", etc. The screen is 1.25-inch wide and monochrome. The battery lasts for seven days.