Collaborative Services | Real Time Collaboration
Today Collaboration demands the real time exchange of ideas, messages, files, calls, etc. We can say cloud services have re-defined the way where you can collaborate with people via internet. It also made possible to work from anywhere i.e. teams are spread over the globe.
There are many options to choose from, of these cloud enabled real-time collaboration, regardless of where you are located.
Collaborative whiteboards are widely used for remotely discussing and interacting. Online cloud based whiteboards allow you and your team members/ friends work on one shared whiteboard in real time , allowing you all to mark and discuss just like you do in person together on one single board.
Let's have a look at the some of the popular collaborative whiteboard tools available:
REALTIME BOARD
TWIDDLA
CONCEPT BOARD
BAIBOARD
SCRIBBLAR
1. REALTIME BOARD :
Realtime Board is like an infinite canvas on which people from any location can add files, draw, write and discuss in real time.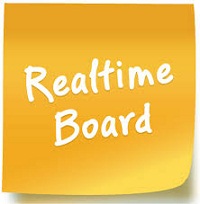 Pros :
Various templates are available to start creating boards quickly.
One can add calendar, venn diagrams, sticky notes, shapes, links, comments, etc.
Allows uploading of media like images and videos.
Allows sharing of board on Facebook and saving it as PDF.
Gives email notification and integrated with Google drive which allows uploading of Google docs on the board.
Allows sharing of board on blog or website through <embed> feature.
Presentation toolkit to make presentations by taking snapshots of parts of the board and converting them into slides.
Very easy navigation due to zoom in/out features.
It allows you to create 3 private boards and gives you about 100 MB of storage along with unlimited guests.
Cons :
Due to wide range of features it provides, the interface gets a little complicated for someone who just needs a simple board.
Does not provide live mark up of web sites.
2. TWIDDLA :
Twiddla provides a smaller set of features than Realtime Board but is easier to set up and does not even require registration.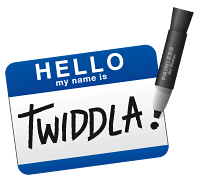 Pros :
Allows mark-up of live websites.
Provides a blank canvas to start with making it approachable to new users.
Easy invite options.
Inbuilt chat option as well as audio conference facility.
Allow mathematical formulas making it possible to solve mathematical problems collaboratively.
Best suited for students to draw, solve math problems, web site designers and developers.
It is free and allows unlimited collaborators.
Cons :
Does not provide templates
No integration with Google
Not Facebook sharing of board allowed.
Not a very beautiful interface.
3. CONCEPT BOARD :
Though it is not free, Concept board is an awesome tool for those who seriously need a creative and professional collaboration experience.
Pros :
It allows collaboration with both registered users as well as guest users who need not register.
It makes it super easy to upload documents once and discuss the changes directly in the context of the document without having to upload and download revisions.
It has integration with Salesforce chatter, Google Drive, Mail2Board etc, so if you use them, Concept Board quickly fits in your workflow.
Live video conferencing and video chat facility which RealTime board does not provide.
It also has a unique feature of live locations which allows user to see each other's locations on the board and to know what portions of board they are currently viewing.
Concept board is good for designers in creative industries such as advertising, graphic design etc. Who needs visual collaboration regularly
Cons :
Even getting a free/ personal account needs you to submit your credit card information.
Free version of concept board allows only 5 guests.
4. BAIBOARD :
Baiboard is a live collaboration white board app for iPad and Mac and has one of the most intuitive interfaces among all others. It is small and sweet with limited features.
Pros :
It allows you to collaboratively annotate, e-sign and seal digital documents.
It's provide secure encrypted storage for free unlike the others.
You don't need any sign up or registration.
Allow sync with between Mac and iPad version in real time.
It is useful for casual users who just need to discuss PDFs and images.
It's available for free form Mac Store for Mac and Apple App store for the iPad.
Cons :
Its only available for Mac and iPad and Mac version has less features.
No support for word processor and documents and spreadsheets.
No integration with Google Drive etc.
Limited editing features.
5. SCRIBBLAR :
Scribblar is ideal for those who wish to plan  for online tutoring and conducting tests. A Scribblar Board is a "Room" and you can invite users to your room, moderate it and embed the room on your blog or website.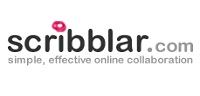 Pros :
Comes with mathematical equation editor (Latex).
Allows saving of chat transcripts.
Has a video chat features.
Allows fetching of images from URLs including Flicker.
Allows you to fetch a screenshot of a web page with one click.
It is useful for professionals and students as well.
Cons:
No keyboard controls, no arrow buttons for linking and pointing
Hyperlinking and Zooming is not allowed.
Though it is free but allow maximum 2 users per room and just 5 page documents with a limit of 3 MB per file.