Different Types of Dual Sim Phones | With Examples
In this world of increasing needs and utilities, some technologies are welcomed whole heartedly by the users. Similar utility is Dual Sim phones, initially promoted by local & Chinese brands, considering the huge demand of Dual Sim Phones, now even the big giants like Nokia & Samsung are offering Dual Sim handsets. But are these are the same, NO! Because at times the customers seem to ignore the technical specifications of the handset – where the entire charms fades away! We at Freefeast bring for you a lucid brief about different types of Dual Sim Phones available in Indian Market.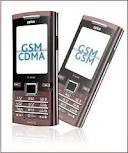 They are basically 3 main categories of Dual Sim Phones.
1-   Dual Sim Switch 2-   Dual Sim Standby 3-   Dual Sim Dual Active
Dual Sim Switch

: These are the basic phones which have 2 Sim Card Slots, and at any instance of time any one of the Sim is active and is shown on the screen, the users may switch to another Sim by re-starting the phone or by choosing from the menu.
Dual Sim Standby

: These are the most commonly sold Dual Sim phones now-a-days, they show both the Sim as active on screen and also catch signal from both the operators simultaneously, however if one sim is active on call, the other would be shown as switched off. Since they offer facility of choosing either of them before activity (calling, text, browsing) in idle mode, they are regarded as Dual Sim Standby Phones. Some high range series phones in this category provide the Master Slot to be 3G Supported while the Slave Slot to be 2G Supported.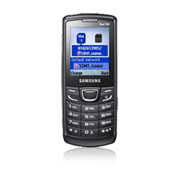 Dual Sim Dual Active

: These phones are the ones which a customer probably has in mind before purchasing any Dual Sim Phone. They have Dual Processor and provide active services of both the Sims at any given point of time. For instance one can receive a call on another Sim while already talking from different Sim.  Both the Master & Slave Sim are simultaneously at one's service fulltime!
Companies & Retailers play a silent game by just saying that the handset is Dual Sim, however the type and uses of each type are not explained and many customers get cheated and inspite of spending thousands, their purpose of Dual Sim Convenience is not solved ! So now, whenever you want to buy a Dual Sim Phone, Don't forget to study the Tech Specs of the Phone !
Enjoy !
Keep Reading !
With Regards,
Deep Bajaj