Life of Jack Dorsey | Creator of Twitter
In the race of life & technology, some people have a vision which distinguishes them from the others and who change the way people behave. Micro Blogging was not that famous a term before "Twitter" changed our lives. And we dedicate this write-up to Mr. Jack Dorsey the creator of twitter and founder and CEO of Square- a mobile payment company.
Early Life :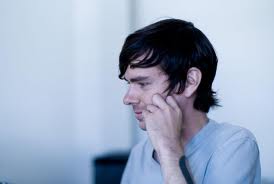 Jack was born on November 19, 1976. And since his early youth teenage days, Jack was very much interested with Dispatch Routing and played a lot with that topic. And during that time ( at the age of 15 ) created a open source software, which is still being used at some places.
Jack attended high school at Bishop DuBourg High School and attended the Missouri University of Science and Technology, subsequently was transferred to New York University, where he first conceived the idea for Twitter.
Launch of Twitter:
Following the unsaid tradition of young computer entrepreneurs, Jack left his college before getting his degree and moved to California to work for his company offering dispatch software through the Web, and later conceived the idea of Instant Messaging with dispatch software. He approached a Silicon Valley company called Odeo to fund this, and the association later formed twitter – a social media tool that uses short messages to share personal expression of 140 characters or less, known in Twitter parlance as "tweets." On March 21st, 2006, Jack posted the world's first tweet through his own Twiter saying "just setting up my twttr".
After Launch of Twitter:
Dorsey was named the Twitter's Chief Executive Ffficer.
Jack also changed his look, like removed his nose ring and made such changes to look like a matured Silicon Valley professional.
Later Jack remained the chairman of the company, while Co-founder Evan Williams took charge as the Chief Executive Officer.
Twitter, which was underestimated and regarded as egoistic by some people, later created history be being a part of presidential elections in Iran & US
Lot many celebrities too joined the platform to share their real-time updates with their followers.
Jack later started a new venture called Foursquare, which accepts payment of credit cards via cell phones
"In terms of technology, we're going to see a better and more immediate experience around the everyday things we do in life "  – are the words of Jack, who always believed in doing something new and something BIG every time. The scope of technology is very wide and till I.T field gets Gems like Jack Dorsey, there would be more such BIG wonders of technology coming for us around to get happily surprised!
Jack is a man, who changed the way people connect with fans and followers, but he himself is a very reserved one, not much into public speaking and exaggerating or display of private emotions or stuff. A true silent worker we can say.
Thank you Sir for your valuable contribution in this world, you surely contributed a changing bit !
With Regards,
Deep Bajaj