Life of Jimmy Wales | Founder of Wiki
"Imagine a world in which every single person on the planet is given free access to the sum of all human knowledge. That's what we're doing. "Are the words of none other than Jimmy Wales – the man who means a lot to the internet community.
Jimmy – A  U.S. Internet Entrepreneur and Wiki Pioneer, is known to most of us as "Founder of Wikipidea" and One of TIME Magazine's "100 Most Influential People"
Early life of Jimmy Wales :

Born on August 7th 1966 in Huntsville,Alabama, Jimmy received his early education from his grandmother  Erma at the House of Learning.
Jimmy as a child was always enthusiast to read and learn new things, Later Jimmy joined Randolph School situated in Huntsville.
Jimmy received his bachelor's degree in finance from Auburn University
And further entered the PhD finance program at the University of Alabama. His master's degree was also in Finance.
Career of Jimmy Wales :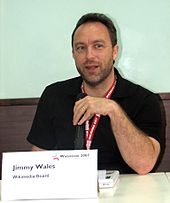 In 1994 worked for Chicago Options Associates.
In 1995 decided to leave financial trading and became an Internet entrepreneur.
In 1996, with two partners founded a web portal featuring user-generated webrings.
In March 2000, launched – Nupedia ("the free encyclopedia"), a peer-reviewed, open-content encyclopedia.
In January 2001, created the first Nupedia Wiki.
In mid-2003, set up the Wikimedia Foundation which is a non-profit organization in Florida.
In 2004, Jimmy and Angela Beesley founded the for-profit company Wikia —a collection of individual wikis on different subjects.
Extra Activities of Jimmy Wales :
Jimmy is a Fellow of the Berkman Center for Internet & Society at Harvard Law School.
Jimmy serves Socialtext as a director at the board.
Jimmy has received doctorate with honors from Knox College of Illinois.
Jimmy was awarded as one of the "Young Global Leaders" of 2007 by The World Economic Forum.
Jimmy is also at  the advisory board of the MIT Center for Collective Intelligence, the Board of Directors at Creative Commons, and Hunch.com
Jimmy Wales has in-numerous awards and recognitions to his credit.
Forbes Magazine regarded Jimmy as a "Web Celeb"
Personal Life of Jimmy Wales :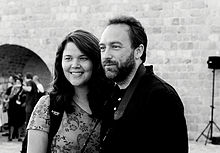 Jimmy is a atheist – a complete non-believer.
Jimmy has been divorced twice earlier, and is now planning to marry Kate Garvey in 2012.
Jimmy is fond of adventure and visiting new places.
Jimmy is believed to be a benevolent dictator, and spiritual leader.
Jimmy Wales has led a life full of difficulties and has yet managed to be above the bars by self-belief, hard work and team support. He is a strong propagator and supporter of Free Knowledge and has shown his concerns regarding the same quiet often! A true leader to be followed!

Thanks would be a smaller word for his contribution to the community!
Regards,
Deep Bajaj