Life of Charles Babbage | Father of Computer
Computer : A Simple Electronic Machine without which we cannot imagine our life today.

From homes to offices to cybers, A place without computer is considered to be a out-dated one.

Today, we at Freefeast salute the man who envisioned Computer, due to whom we are running this website and we are able to be a part of wonderful digital world. Yes, we dedicate this write-up to the FATHER of the COMPUTER: Sir Charles Babbage.
Early life of Charles Babbage

Born on 26 December 1791, Charles was an English mathematician, philosopher, inventor and Engineer who is known as originator of the concept of a programmable computer. Father – Benjamin Babbage, was a banking partner of the Praeds and Mother was Betsy Plumleigh Teape.
Education of Charles Babbage
At age of 8 ,Charles attended a country school in Alphington.
He also attended King Edward VI Grammar School in Totnes, South Devon for a short time.
Later Charles joined Holmwood academy, Middlesex in Baker Street comprising of only 30 students.
In October 1810, Charles joined Trinity College, Cambridge.
In 1812, Charles was transferred to Peterhouse, Cambridge.
Charles was the top mathematician at Peterhouse.
Charles received an honorary degree without examination in 1814.
Personal Life of Charles Babbage
On 25 July 1814, Charles married Georgiana Whitmore at St. Michael's Church, Devon.
They had 8 children, out of them only 4 survived.
Design of Computers by Charles Babbage
It is believed that in 1812, Charles perceived the idea of of computing all tabular functions by machinery while finding mistakes in table of logarithms.
Charles had a view that using Machinery for tabulations could be much more accurate and quicker and reliable.
His machines were amongst the first mechanical machines, though due to certain issues like funding problems he could not complete them, but later the designs were found to be totally perfect.
In spite of his machines being mechanical their basic designs were much like a modern computer.
I/O  units were separated, and operations followed instruction pattern, control unit could be formatted conditionally.
After funding his projects for ten years, the Government Treasury lost confidence in him and stopped funding the project.
Charles Babbage's Difference Engine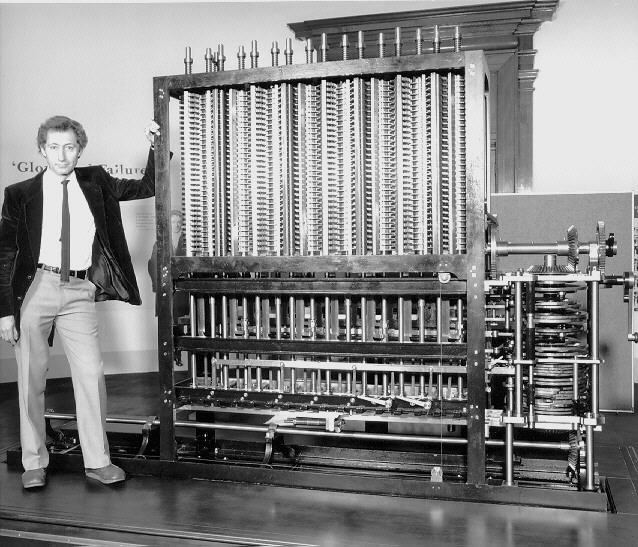 After observing high error-rate of this human-driven process at Cambridge, Charles in 1822 started a project which he called the difference engine, made to compute values of polynomial functions.
Charles started with a prototype – which is now placed at Museum of the History of Science in Oxford.
The prototype remained unfinished unluckily, however the completed fragment is located at the Science Museum in London.
The "Difference Engine No. 2" using his plans was able to perform the first calculation at the London Science Museum returning results to 31 digits – a achievement of the time !
Achievements of Charles Babbage
In 1824, Babbage was awarded the Gold Medal of the Royal Astronomical Society.
From 1828 to 1839 Babbage was Lucasian Professor of Mathematics at Cambridge.
In 1832, Charles was elected a Foreign Honorary Member of the American Academy of Arts and Sciences.
Charles has also written books on Natural Theology.
Charles also was interested a lot in cryptography and has tried many experiments with it.
In 1838, Charles invented the Pilot – the metal frame attached to the front of locomotives that clears the tracks of obstacles.
Charles also invented ophthalmoscope and dynamometer car.
Death of Charles Babbage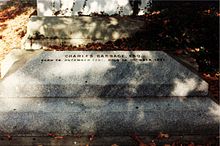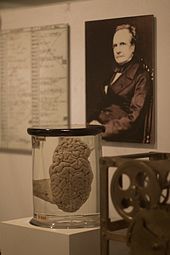 Charles Babbage died at the age of 79 on 18 October 1871
Charles was buried in London's Kensal Green Cemetery.
It is said that Charles died because "of renal inadequacy, secondary to cystitis.
Half of Babbage's brain is preserved at the Hunterian Museum in the Royal College of Surgeons in London.
The other half of Babbage's brain is on display in the Science Museum, London.
Charles was a man of wonders, and he at the time with his firm determination, curiosity and the dedication to do something, knowingly or unknowingly laid a foundation stone of the Digital Future.  We at times appreciate the modern useful stuff, but we unknowingly tend to overlook the pain and efforts which the inventor might have gone through. Charles kept his struggle on for years together and it is due to his invention today such digital computing wonders are possible.
We salute you Sir Charles, Your contribution was the foundation stone of the Computing Industry. And coming from I.T Background, You are really a father figure for us, and we just cannot thank you in words for giving birth to our field.
May your soul rest in peace, Sir.
With lots of Gratitude & Regards,
Deep Bajaj