Google Project SOLI : A new page in the gesture technology
In recent days everyone is talking about wearable devices. It is nothing but clothing or any accessories that has built in electronic or computer devices. They deal with real time functions and can be used anywhere. Now-a-days wearable devices are more in personal as well as  business usage. Though they are not so much user friendly and has many limitations, they are the new focus in modern world of advanced technology. At later stage it is assured that the wearable devices also bring a remarkable change in the global market.
With the advancement of technology people are becoming more and more gadget dependent and don't want to lose any scope to use latest technologies. Few years back every device had wired input. External devices required to be connected using cables. But now people are more concerned in using portable devices that ae handy and can be used anywhere they want to.
For a long time Google has been surprising the world with its latest and ultra-modern technologies or devices that has changed the definition of gadgets. Once again Google is present with its new invention that has put the technology one step ahead.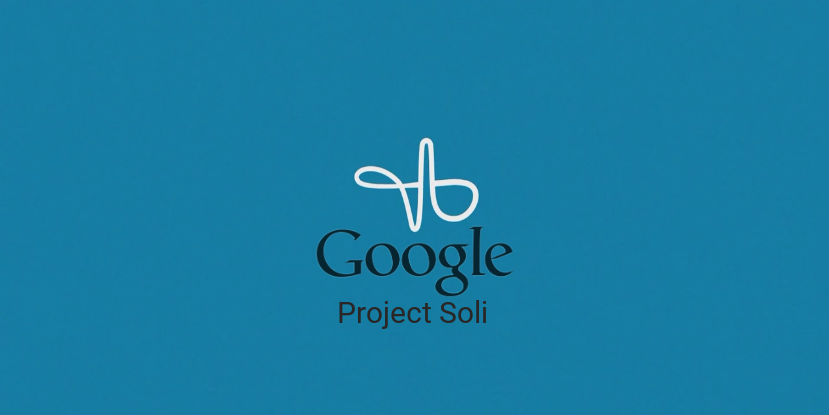 Google Project SOLI
We all have known that the controlling of wearable devices at present has become a problem regarding the inputs. To overcome this Google I/O 2015 company has launched the new Google Project- Soli. It is the first radar based device that is wearable and has the ability to handle and control all kinds of devices. It is designed and developed by the Googles Advanced Technology and Projects. They have assured that it can incorporate a wide range of devices.
How Google Project SOLI works
It has built-in gesture based system. This enables the device to track even small movement like moving fingers or even moving of small objects. Thus controlling any device has been made easy. Even it does not restrict the user to write text on a smart watch irrespective of the screen size. Project Soli is so small and adjustable that it can fit even in smaller devices like smart watch. It has the feature to track real time movements and alter its signals. It also has the ability to detect cross fingers, swipe and lots more.
Project Soli has made it possible for a user to work with hand more accurately and dos not require to have voice recognition in case of any small device. Thus it is much more feasible and error free device to handle any kind of wearable device.
The design of Google Project SOLI
The device has proved that the future is in hands of Google. It has been designed with the advanced interaction sensor with the use of radar technology. The Soli has broad beam radar and the measurement of movement is done by Doppler image, IQ and spectrogram technology. The radar spectrum is around 60 Ghz with around 10,000 frames per second. Soli tracks the movement and analyse its distance and velocity. After the data is received it can change programmatically based on the data. Thus it has touched the height of accuracy. It is just small, crisp and almost the size of a computer chip. It is responsible for tracking of micro-movement.
Google also ensures that the chip can be used to measure scales. The chip is still in the development process. In about 10 months the size of the chip has been made reduced from a pizza size box to a micro SD. It is focusing to analyse the minute hand movements so that it can cover up the working of almost every device. The main specification and utility of Google Soli will come in highlights once it gets an official launch.