saffersmall.com : Advertising space for millions, Shopping place for billions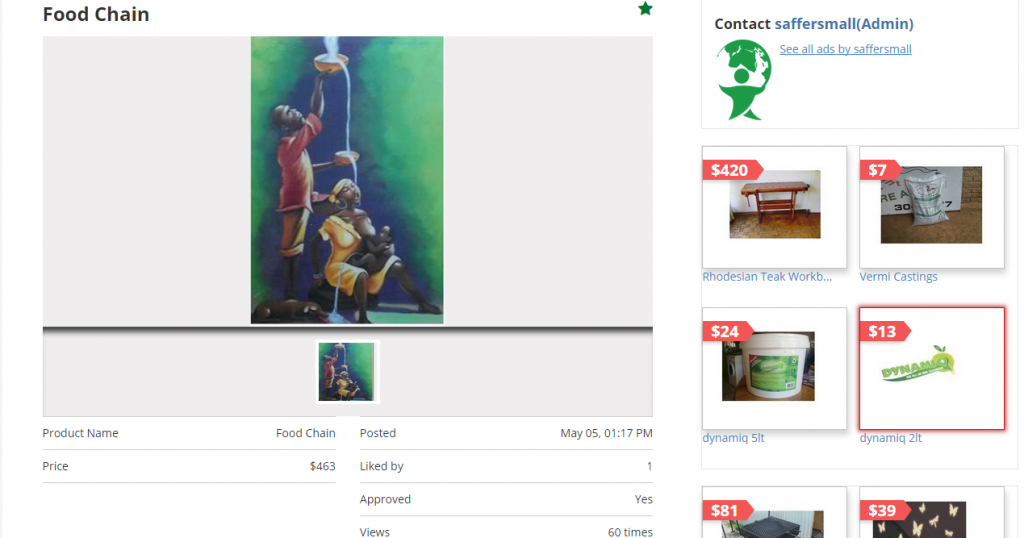 I really loved the tagline. Unique and meaningful. Maybe that is the reason I decided to write an article reviewing this new upcoming venture.  https://saffersmall.com/ is an advertising platform for all businesses. This site also offers sales agents the opportunity to sell ad space and earn recurring commission from their customers.
Saffers Mall
Marketing your product is the toughest challenge in this digital age. Acquiring one single digital channel is never enough to satisfy the need for exposure a new product demands. If you are a seller or an affiliate marketer interested in giving more exposure to your product then this is the right place for you.  They are in the process of growing, so if you can buy space now it would turn out to be the cheapest. After a certain time when the value of the brand increases it might not be the best price you would be willing to pay.  Consider it as an investment for the future of multiple products that you might have in mind.
The site consists of 2 separate sections.  One where a customer can buy ad space directly and another where sales agents can sign up customers to place ads and earn commission.  While I was evaluating the site, I found that many artists were interested in getting this exposure. The best thing that I liked about this site is that a casual user will never know that he is actually look at an ad. It has quite a lot of relevant materials for each product.
You don't need a physical product to advertise on this site. Online Business Advertising will also work very well on this site. Affiliate markets will find this a gold mine as they will be able to get more exposure to the product they are trying to sell and can also give the user the link to the product site from where they end user can initiate a purchase.