Evolution of PHP | Life of Rasmus Lerdorf
Technology advances, but there are some technologies that last forever and they change the way people behave / work on internet. PHP is one such technology that came and changed the web-community. We bring for you some insights about from the development of PHP till today. It also gives me pleasure to throw light on the life of Rasmus Lerdorf : the creator of PHP.
What is PHP?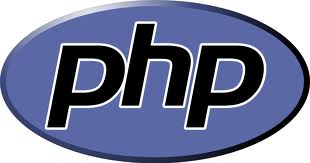 It is a scripting language ( server side ) which is used to bring dynamic results to web-pages. It is embedded with HTML pages and is interpreted by a Web server with a PHP processor module and web results are generated. It is free software released under PHP License.
It originally was abbreviated for : Personal Home Page and now stands for recursive acronym : HYPERTEXT  PREPROCESSOR.
History of PHP
The development of PHP began long back in 1994 when Lerdorf created a bunch of Pearl scripts to enhance his personal homepage with features like recording the traffic and displaying his resume. He initially called this collection as "PERSONAL HOME PAGE TOOLS".
Lerdorf announced the release of PHP in a Usenet discussion group on June 8, 1995 which was publicly called as PHP/FI  – "Personal Home Page Tools (PHP Tools) version 1.0
After beta testing in team  PHP/FI 2 was officially released in November 1997.
Than Zeev Suraski and Andi Gutmans the programmers at Technion IIT re-wrote parser in 1997
and formed the base of PHP 3 and the name of PHP was changed to PHP: Hypertext Preprocessor.
Later various improvements kept on happening and finally on 14-June-2012 latest version PHP 5.4.4 was announced by PHP Team.
Usability of PHP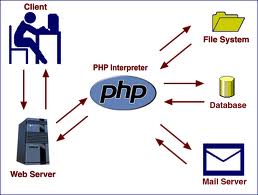 PHP is easily deployed and compatible on most Web servers, and most of operating systems and common platforms, and many relational database management systems (RDBMS).Moreover it is available free of charge, and the PHP Group also provides the complete source code for customization and extension.
PHP also works well with WordPress, Drupal, Zoomla and other such Web Platforms.
Learning PHP is also easy and there is support available on internet along with lot of tutorials and some dedicated sites like http://www.killerphp.com/ and  http://phpbuilder.com which aim to spread the PHP knowledge. And they themselves are built using PHP.
Today approximately every 3 out of 4 website is using PHP, and there are millions of such websites.
Some Known WEB CMS which are written in PHP include MediaWiki,Joomla,SilverStripe,WordPress,Drupal  and Moodle  also some portion of Wikipedia, Facebook and Digg.
Official Website of PHP

http://www.php.net/ is the official website of PHP Team where in latest announcements about latest developments are made and information about bugs / safety issues can be known and help can be sought. They also provide their documentation on the same site.

Now lets have a look on the life of  Rasmus Lerdorf : who is known for his enormous contribution in PHP Development ( He has authored first two versions of PHP ) and many open source projects. He is also known for his contribution to the Apache HTTP Server for adding the LIMIT clause to the MySQL language.
Birth and Basic Background of Rasmus Lerdorf
Lerdorf was born on 22 November 1968 in Greenland.
Lerdorf did his graduation from King City Secondary School in 1988, and from University of Waterloo with a Bachelor of Applied Science in Systems Design Engineering in 1993.
Career of Rasmus Lerdorf
Lerdorf has a interesting and notable career in Information Technology, here is a glimpse of it.
Worked for University of Toronto as IT Consultant from 1995-1996
From 1999-2000 he has worked as Senior Software Engineer for IBM Corporation.
From 2002 to 2009 he worked for Yahoo! as infrastructure Architecture Engineer.
Later in 2010 he joined WePay to develop their API.
Currently he is consultant for startups and had joined Etsy.
He is a good speaker and speaks frequently at Open Source conferences around the world.
In between, he has also worked for various small/big organizations as Programmer, Developer,Support Engineer, Product Manager etc

Lerdorf @ Twitter
Lerdorf keeps his various developments and views posted at twiiiter with the username @rasmus
He also responds to the user/fan queries sometimes!
Interests of Rasmus Lerdorf
Lerdorf is a geek who loves gadgets and toys like anything! He even keeps on updating and sharing his interest list and gadget list on internet.
Lerdorf is a person who is always into innovation and loves working and working, he keeps on visiting various countries for lectures and we were also lucky to have him in India some months back.

His innovation made him so renowned and he bagged many awards and recognizition for the same.
MIT Technology Review TR100 awarded him as one of the top 100 innovators in the world is the one named as an example for the same.
He has given a depth to internet community and his contribution has made things different for sure !
I am in lack of words for the man who did so much for us all, perhaps a deep sense of warmth, respect, and regards are the only things I would say for him,
Salute you Sir !
We are lucky to have you with us in our age and you still have long way to go.
Lots of wishes !
Cheers !
– Deep Bajaj