Famous IT Personalities Who Made It Possible Without Degree
College/ School dropout refers to a person who has dropped out from a college or university before completing his/her degree. Some of the world's most famous and richest billionaires are college dropouts.
Here is the brief detail on famous IT personalities
Bill Gates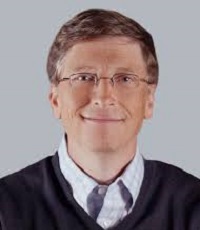 >> William Henry "Bill" Gates III.
>> Bill Gates co- founded 'Microsoft Corporation' in 1975 with Paul G. Allen.
>> He is co-founder, chairman of Microsoft Corporation and one of the wealthiest persons in the world. He was continuously wealthiest person from 1995-2007 and in 2009. In the year 2013, he was declared richest person of the World.
>> Gate is the one of the well known entrepreneurs who played main role in the evolution of PC : Personal Computer.
>> Gates is not only Chairman of Microsoft but he is chairman of Corbis and Co-Chair of the Bill & Melinda Gates Foundation, CEO of Cascade Investment.
>> Bill Gates completed his graduation in 1973 from Lakeside School. Then he joined Harvard College In 2007 where he met Steve Ballmer : Current CEO of Microsoft .Gates left the Harvard College because he was interested in the development of programming language and wanted to concentrate on the development of software and computers and co-founded Microsoft in 1975.

Steve Jobs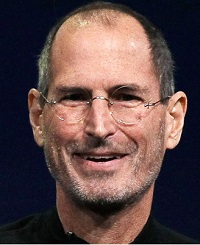 >> Steve Paul Jobs – the co-founder ,CEO and chairman of Apple Inc.

>>Steve Jobs was a great icon and visionary of Apple. He has left his mark on personal computers with Apple II and Macintosh, on music with iPod and iTunes, on phone with iPhone and on animation with Pixar.

>> The words which best describe him are "Master of Innovation", "Father of Digital Revolution", "Perfect Designer".

>> Jobs did his high school at Cupertino of California in "Homestead High School". After That he joined "Reed College" at Portland. Steve dropped out of the college after 6 months and then started dropping in for only those classes which he seemed to be interested and not others i.e. he attended only single course and that is calligraphy.
Mark Zuckerberg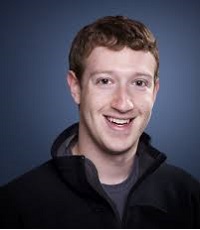 >>
Mark Elliot Zuckerberg
>> The youngest billionaire, Mark Zuckerberg is Founder of Facebook : One of the best known social networking site.
>> Mark Zuckerberg is the founder and CEO of Facebook – social networking site, he started in his college dorm room in 2004 with his room mates Dustin Moskovitz and Chris Hughes.
>> He attended 'Ardsley High School' first and then moved to the 'Phillips Exeter Academy'. He did his high school study from "Mercy College". During that time he developed a Music Player using artificial Intelligence under Intelligent Media Group and after that he was offered by AOL and Microsoft for recruitment but he refused those offers and took admission in Harvard College in 2002.
>> During his college study he started project which was later became famous as Facebook. While developing he faced many issues regarding social site and finally he decided to drop out from Harvard to complete his project.
Matt Mullenweg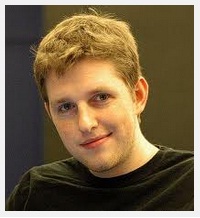 >> Matthew Charles "Matt" Mullenweg
>> Matt Mullenweg is developer of WordPress : the popular Open Source Blog Software. He is Founder as well as President of Automattic, Inc.
>> In Year 2005, Matt Mullenweg Founded 'Automattic, Inc.' which has created WordPress.com and many other products like Akismet, Gravatar,VailtPress, VideoPress ,etc.
>> Mullenweg majored in the subject  of Political Science at 'University of Houston'  but in year 2004 to pursue his job at "CNET Networks", he dropped out.

Steve Ballmer
>>
Steven Anthony "Steve" Ballmer.
>> This American businessman is well known as "CEO of Microsoft" ; one of the largest software company of world.
>> He did his schooling from "Detroit Country Day School" .From Harvard University, Steve got his degree of bachelor in Mathematics & Economics in the 1977 and during that time he became friend with Bill Gates. Steve Ballmer joined Stanford University for further study but he dropped out to join Microsoft in 1980.
>> Since 2000 Steve Ballmer is serving as the CEO of Microsoft.

Michael Dell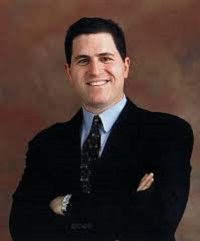 >> "Michael Saul Dell"
>> Michael is well known as founder, CEO & Chairman of "DELL Inc."; one of leading & Largest PC (Personal Computers) sellers in the world.
>> He completed his schooling in Houston , Texas from 'Herod Elementary School' and completed his high school from 'Memorial High School', Houston. With his hard work and great ability, he earned $18,000 in the single year when he was high school student.Then he joined 'University of Texas' at Austin but he dropped out to concentrate on the business rather than further study.

David Karp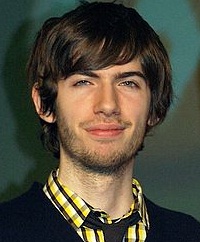 >> David Karp
>> He is well known as Founder & CEO of Tumbler : a Micro-blogging site, currently purchase by Yahoo! inc.
>> Tumbler was founded in 2007 and as in Aug-2013, it has more than 130 million blogs.  In May 2013, Yahoo! Made announcement regarding deal with tumbler to purchase it in $1.1 billion. With this big deal, it was decided that David Karp would remain the Chief Executive Officer of Tumbler.
>> David attended "Calhoun School" from the age of 3 years through 8th grade. When he was of 11 year, he started learning HTML and started development of websites for local business. At the age of 15, he dropped out school and started home-schooling and never looked back to high school.
These are the some of the IT personalities who touch the height of success and made it possible without degree,if you know such more personalities feel free to comment , we would like to write on that also.

Thanking You
For More IT Personalities

"CNET Networks, Akismet, Apple Inc, Automattic, Bill & Melinda Gates Foundation, Bill gates, Cascade Investment, CEO of Microsoft, College Dropout, Corbis, David Karp, DELL Inc, Facebook, Famous Computer People, Famous Computer Person, Famous IT PErsonalities, Famous IT Personalities Who Made It Possible Without Degree, Famous Personalities, Father of Digital Revolution, Founder & CEO of Tumbler, founder and CEO of Facebook, Gravatar, Harvard College, HTML, Inc., Mark Zuckerberg, Matt Mullenweg, Michael Dell, Microsoft, Microsoft Corporation, Paul G. Allen, PC, Personal Computer, Pixar, School Drop Out, Steve Ballmer, Steve Jobs, Tumbler, University of Houston, VailtPress, VideoPress, wordpress, yahoo
About Poonam Dhanvani
Assistant Professor in Master of Computer Application (MCA)