History of James Gosling | Father of Java | Java Creator
Change .. Change is the driving force and change is the necessity. And that was visioned by someone who wanted to do something different and that different thing ruled quiet a major market in Information Technology Domain.
Today we are talking about James Gosling who is known as father of Java.


Early life of James Gosling / Education of James Gosling
James was born on May 19, 1955 in Canada.
James is a Bachelor of Science from University of Calgary 1977 Batch specializing in Computer Science.
He further gained his Ph.D in 1983 under the guidance of Bob Sproull from Carnegie Mellon University by submitting thesis entitled "Algebraic Constraints".
Even while studying James was active involved in development of Emacs and played with multi-processor of Unix.
Career of James Gosling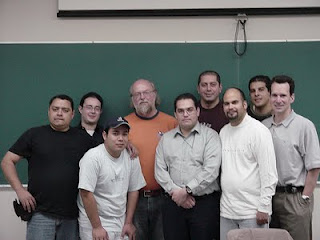 Gosling served Sun Microsystems for a long period from1984 to 2010, he is known as Father of Java Programming Language. He designed the actual implementation for Java and the language's original compiler and virtual machine along with his colleagues at Sun Microsystems.
Java was originally named as Oak dedicated to the name of tree outside Gosling's Office and later was renamed as Green and lastly as Java.
On March 28, 2011, James Gosling announced from his blog that he would be working for Google and later after 5 months announced that he has joined a startup named "Liquid Robotics."
In between he has also served roles of Chief Technology Officer at Sun's Developer Products Group and  CTO of Sun's Client Software Group. He  also worked for some period for Oracle after the acquisition of Sun
Honor of James Gosling
James was honored with "Officer of the Order of Canada" Title in 2007  which is the second highest title that can be given to any civilian in Canada. James was also honored by being elected  as Foreign Associate member of the United States National Academy of Engineering
Married Life of James Gosling
James is living a happily married life and is blessed with 2 daughters Kate and Kelsey
Books written by James Gosling
James has written more than a dozen books mainly on Java and such technologies which are available under publication of Addison-Wesley Professional even his books are recommended as text book in leading colleges and courses.

James Gosling also advices some companies, for instance he is a listed advisor  at the Scala company Typesafe.

Java which was started by his major contribution and idea, scaled unbelievable heights and did expanded  up to cellulars and more, Java  proved to be a boon for open source programmers , the credit for all this stuff goes to none other than James Gosling.

Cheers !
Truly deserves our heartfull regards 🙂