Larry Page | Life of Larry Page
LARRY PAGE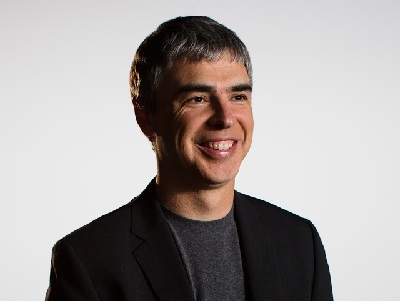 Who is Larry Page??
Lawrence Larry Page.
He is the one of the great computer scientist & Internet entrepreneur and more that this name is associated with the search giant Google Inc. Larry Page is well known as a co-founder  & Chief Executive Officer (CEO) of Google Inc.
Birth and Education of Larry Page
Larry was born on 26th March, 1973 in the East Lansing of Michigan of US. Larry done his schooling from 'Okemos Montessori School' at Okemos (Michigan) from 1975-79 and got graduated from in 1991 from 'at Lansing High School '.
Then he did his bachelor at University of Michigan in the field of Computer Engineering. He completed his Master's at Stanford University in the field of Computer Science.
After joining the Stanford University for Ph.D. in Computer Science, he was in search of research project. And after getting good idea from his super-visor (Larry called it best idea he ever got), he started focus on links to pages and backlinks and he gave name "BackRub" to his research project. During that time he met Sergey Brin (co-fonder of Google.) also Ph.D. student there and later they became friends.
Larry and Brin developed an algorithm named "PageRank" to convert the backlink data which are gathered by BackRub. From this he got realization that they should go for developing a "Search Engine" in 1996 and started work on that.
Career of Larry Page at Google
Larry and Brin started work on 'Search Engine' and called it "BackRub", then changed name to "Google" (after the word Googol : "1 followed by the 100 zeros").
In 1996, the first version of "Google" was made available on the website of Stanford University and still available i.e.   'google.stanford.edu'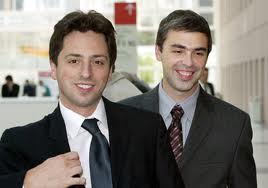 On 15th September, 1997 , Domain for the Google make registered.
On 4th September, 1998, they founded Google Inc.
Until 2001, he served as the CEO – Chief Executive Officer of Google Inc.
He served as President of Google Products from 2001 – 2011.
In 2011, he again became the CEO after replacing Eric Schmidt and since today he is serving as the CEO of Google Inc.
Larry is member in the board of Directors at Google and he also handles and day to day operations of Google and leads in the product development & technology strategies.
Personal Life of Larry Page
Larry's Father & Mother both had computer field background so it is not surprising that Larry has that thing in blood.
Larry's father "Carl Page" was a pioneer in the computer science & AI (Artificial Intelligence) and at had Ph.D. in 1965 in computer Science. Larry's Mother "Gloria" was professor in the same field computer science at Michigan State University
In 2007, Page got married to "Lucinda Southworth " , is a research scientist and they have two children (one born in 2009 and other in 2011 )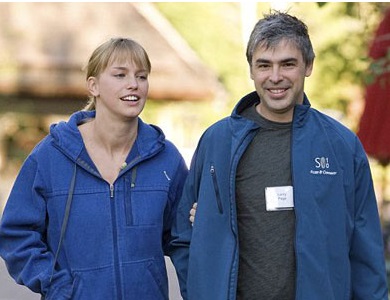 Achievements of Larry Page
Google has earned lots of awards and that indirectly goes to Larry and Brin.
In the year 2000, he named 'World Economic Forum Global Leader for Tomorrow'.
As innovators of the world having age under 35, he got 'MIT Technology Review TR100′ with Sergey Brin .
In 2004, he was included on the board of the 'X PRIZE'  as a trustee and also got elected to 'National Academy of Engineering'.
According to Forbes, he is the 20th Billionaires and most powerful person and 27th richest man of the world as per 2012.
He having a Net worth of US $23 billion as per year 2013.
Sir, we are very thankful to you for such great invention and wish you a success in all your endeavors of life ahead.

Thanking You

Freefeast.info