Life of Virginia Marie Rometty | Biography of Virginia Marie Rometty
Some people start from bottom but their place is at top, and sooner or later they reach the top and rule it, such cases are lessons to learn, and it becomes much more a lesson to learn when a women climbs up the business ladder from bottom straight to the top.
Today Freefeast family wants to throw light on the life of one such eminent Women Leader – Virginia Marie Rometty.


Early Life of – Virginia Marie Rometty ::
Rometty was born in 1957, and graduated from Robert R. McCormick School of Engineering and Applied Science in 1979 with Honors in Computer Science & Electrical Engineering.
For 2 years she worked for General Motors Institute & then joined IBM as a System Engineer.
Virginia Marie Rometty & IBM ::
From System Engineer to CEO, Rometty has been with IBM for more than 3 Decades, and has contributed significantly to IBM's success & expansions. Rometty has played varied roles in IBM, be it as General Manager for Insurance & Finance, or Global Services or as Vice President or Group Representative. Rometty is considered to be pioneer for IBM's Rapid Expansion Plans and also for getting IBM into cloud computing.
Personal life of Virginia Marie Rometty ::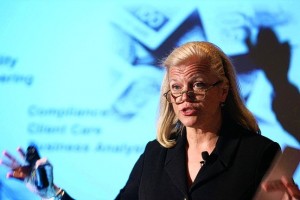 Her husband Mark is a principal investor in Bam Oil and is treasurere and secretary, and they both enjoy a healthy relationship. Rometty is a dedicated person, with a pleasant zeal to learn & perform, her desires to perform better and better and to do something extra are known in IBM since she joined as a System Engineer.
Achievements of Virginia Marie Rometty ::
Rometty's achievements list sufficiently showcases her profound level of leadership and skills.

She is the first woman CEO to be named at IBM
She was awarded Sloane Award[2006],by the Association of Management Consulting Firms
Rometty is serving on the Board of Trustees of her alma mater Northwestern University, And on the Board of Overseers of Memorial Sloan Kettering Cancer Center
She is on the board of The Deming Cup's committee at Columbia Business School, known for operational excellence and had also served on the Board of Directors of AIG[06-09]
The list is not exhaustive, but conveys very aptly the personality of Virginia Marie Rometty.
She is truly an inspiration for many, especially in today's era when globally women empowerment is being talked about, and her brief implicitly gives us a message that we should never stop dreaming, dreams do come true, and one always has to start from bottom, but by working with passion and doing ordinary work in extra-ordinary way, one always finds the way.
We salute you Ma'm, may you keep shining and be successful in all your endeavors of life ahead.
Warm Regards,
Deep Bajaj