Steve Jobs Illness | Steve Jobs Cancer | Steve Jobs Health
Steve Jobs Illness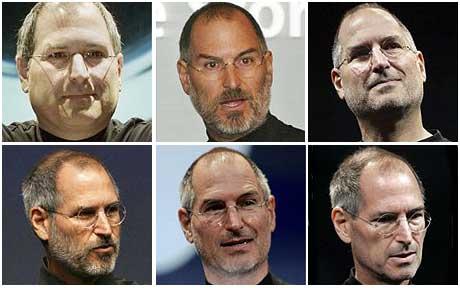 Born in San Francisco, California, Steve Jobs was the co-founder and
CEO of Apple and formerly Pixar.Steve Jobs had a deep-rooted interest in technology.
We all know Steve's contribution to the technology. But here we are to know a little about his health issues.
Jobs was diagnosed with pancreatic cancer in October, 2003.The prospect for such type of cancer is usually very poor. Jobs stated that he had a rare, far less aggressive type known as islet cell neuroendocrine tumor. Even though the diagnosis has been done, Jobs refused his doctors' recommendations for mainstream medical intervention for nine months and instead used to consume a special alternative medicine diet in an attempt to spoil the disease.
He refused to undergo surgery for his pancreatic cancer for nine months– As his health declined, he later regretted this decision. He also tried acupuncture vegan diet, herbal remedies and other treatments as well, and even consulted a psychic.
In 2004, Jobs announced he had had a surgery for pancreatic cancer.
Dr. Khaled el-Shami, a cancer specialist at George Washington University Medical Center, in Washington, explained that when the Neuroendocrine tumor is detected early, it is curable with surgery alone and when it is advanced, which means that it has spread from the pancreas to the liver or other organs -then this is an incurable disease.
Five years after his cancer surgery, Jobs received a liver transplant in 2009. The doctor explained, it is a balance between removing a big lump of cancer in the liver and the risk of having a weakened immune system and also that it can encourage not only the original cancer to come back but also the emergence of other cancers.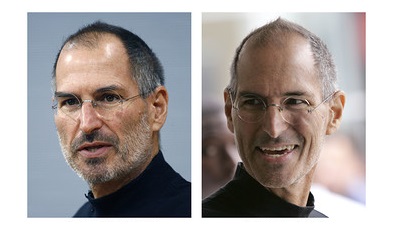 On August 24, 2011,Jobs announced his resignation as Apple's CEO. Jobs became chairman of the board thereafter, and Tim Cook was named as his successor as CEO and continued to work for Apple until the day before his death six weeks later.
Jobs died at his home at Palo Alto, California on October 5, 2011, due to complications from a fall back of his previously treated islet-cell neuroendocrine pancreatic cancer which resulted in respiratory arrest.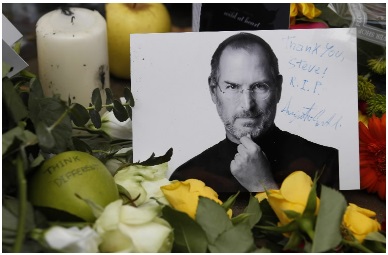 Because of Steve, the world is boundlessly better. It was his brilliance, energy and passion that gave birth to countless innovations which enriched and improved all of our lives.