Tim Cook | Life of Tim Cook | CEO of Apple Inc.
TIM COOK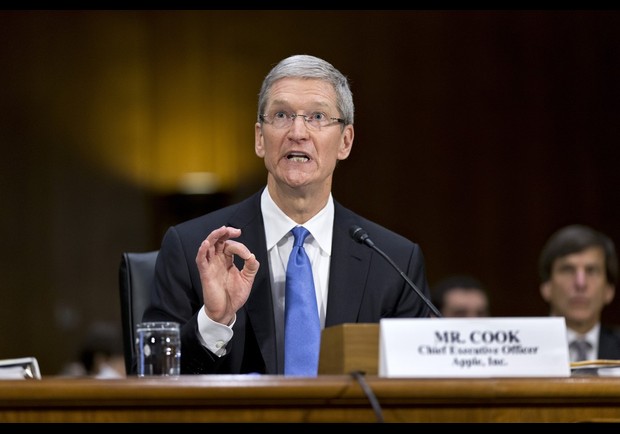 Who is Tim Cook ??
Timothy Donald Cook or  "Tim Cook" .
We all know Tim Cook as a "CEO of Apple Inc".
Tim cook is a business executives of America and well known as CEO  : Chief executive officer of Apple Inc.
Birth and Education of Tim Cook
Cook was born on 1st November 1960 in small town Robertsdale, city of the United States.
Tim Cook graduated from his hometown at Robertsdale High School and got his bachelor's degree in the industrial engineering in 1982 from Alabama's Auburn University.
After that from Fuqua School of Business of Duke University (one of the most prestigious university of America.) in North Carolina in 1988 to get Master Degree i.e. a Master of Business Administration (MBA). There, he was honored by Fuqua Scholar: an honor only given to top 10% of class.
Career of Tim Cook
Cook  started his career with the field of computer technology and was hired by International Business Machines (IBM).
At IBM, Cook has worked for long 12 years where he did supervision of the production and distribution in Latin America & North America.
In 1994, he served as a  chief operating officer (COO) of Reseller Division at the Intelligent Electronics.
In 1997, he joined Compaq where he played a role of VP : Vice-President of Corporate Materials & he was responsible person for gaining  & managing all product inventory of Compaq. Cook worked at Compaq for seven months and  left that job as  he was offered a job from Apple Inc.
Career of Tim Cook at Apple
In 1998, Cook was hired/placed by Steve Jobs as SVP : Senior  Vice President
At that time Tim cook was responsible for handling world- wide operations for management of supply chain of  Sales, support & customer services. At that time, he applied new policy in which he decided to reduce the product range & the number of resellers and distributors and also put a policy under that he initiate to sub- contracting in the Asia. Policies of cook led to Apple Inc. on the way to gain  more success.
In 2004, When Steve Jobs was recovering from surgery of pancreatic cancer, Cook served as CEO of apple for two months.
In 2007, Tim cook got promoted as Chief Operating Officer : COO of Apple Inc.
In 2009, When Steve Jobs was on leave for several months for his liver transplant; Tim Cook again took the responsibility as CEO of Apple during that time.
Cook was handling all Apple's day to day operations as Steve was on a third medical leave in Jan 2011. After that Steve Jobs resigned from the post of CEO and was appointed as chairman of Apple.
On 24th August Cook was declared as the new CEO : Chief Executive Officer of Apple Inc.
Steve Jobs was a great icon and visionary of Apple but the black day for computer industry i.e. On October 5th 2011 Steve Jobs died at the age of 56.
Since August 2011 he has been serving as a Chief Executive Officer (CEO) of Apple inc.
Personal Life of Tim Cook
Tim cook belongs to small town named Robertsdale. Cook's father Donald was a worker at shipyard and mother Geraldine was a house wife. Cook has two brothers one younger and one elder.
Cook is workaholic and addicted to gym. He is fitness fan and enjoys hiking & cycling.
Cook begins his day by sending mails at 4:30 am daily and he used to arrange staff meetings on Sunday on telephone for the next week's preparation. Cook  is often the first one who arrives first at office and leaves in last.
Cook is  a quiet, calm and  shy man and have less Public Appearances.
Tim Cook donates large amounts of his money to charity.
Achievements
According to Forbs , his ranking is 58th in most powerful people of world 2012.
Cook not only serves at the board of directors at Apple Inc. but also at Nike and at NFF : National Football Foundation.
As in 2012, world's highest paid CEO goes to him with salary around $900,000 including  compensation, bonuses and stock awards.
Really sir, we are inspired by your hard work, your devotion to work and your personality. You are the roll maker and inspiration model for our generation.

Thanking You

Freefeast.info