Unknown facts and brief history of HP's official business office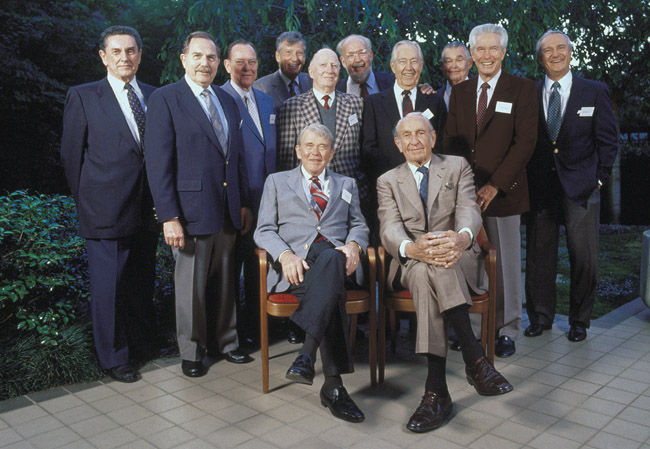 The full name of HP is The Hewlett-Packard Company. Hewlett-Packard was one of the co-founders of HP. We all know that HP is an American multinational IT company. Headquarter of the company is in Palo Alto, California. Like all others, HP also started its business on a very low scale. The company is in the business of developing and providing a wide range of hardware parts as well as software and its related services to customers. Now HP's consumer's category also includes small- and medium-sized companies and large enterprises, including the government bodies, health and education institutes.
Let's take a look at brief history of HP
The roots of HP's beginning is in 1905, Palo Alto, California. Dr. John Spencer, a physician, and his wife, Ione, had started living in a house with their two young daughters, Alice and Martha. Dr. Spencer had become the first mayor of Palo Alto under the charter form of government.
In 1918, the house and the shed had divided into two apartments with numbers 367 and 369.
In 1924, it was turned into a garage.
1934 was the year when Bill Hewlett and Dave Packard completed their graduation from Stanford University.
Dave decided to move to Schenectady, New York to work at General Electric in 1935 and in 1936, Bill finished his graduate work at MIT and returns to Palo Alto. He became a Stanford research assistant and helped a doctor from San Francisco in developing medical equipment.
Now the year 1937 has its importance in the history of HP as Dave and bill arranged their first official business meeting in Palo Alto.
During the summer of 1938, Dave decided not to work with Russ Varian on vacuum tube technology and went back to the bill. Bill arranged an apartment for Dave and had chosen 367 Addison Avenue, so both of them could work together.
Bill and Dave started working part time in that garage with working capital of only $538. They successfully developed an audio oscillator, the very first product of HP. In 1939, Bill and Dave become formal partners and the time was to deciding the name of the company. They went for the simplest method, a coin toss.
Once Bill got married to Flora, he moved from the shed and the small house had turned into the company's first business office with files and desks.
In 1984, HP decided to go for historic landmark status in order to determine that the garage would be preserved at its original location.
The same garage in 1985, declared a city landmark by the board of Palo Alto Historic Resources. After two years, in 1987, August 7, Garage was granted California State Landmark status as California recorded Landmark No. 976. The state also had granted its authorization for a bronze plaque to be placed on the property.
1989, May 19, the garage had declared as a state historic landmark and the authority wrote on a plaque set on a sandstone rock in the front yard: "Birthplace of Silicon Valley."
In 2000, HP purchased the property and in 2004 declared company's plan of revamping and rehabilitating the same garage, house and shed at 367 Addison Ave.
2005, December 6, with a completion of preservation, the garage was once again dedicated as a state historic landmark and the "Birthplace of Silicon Valley."