OPPO N1 | World's First SmartPhone with Rotating Camera
Day by day technology is getting more and more advance and so the way we live. Technology is pushing mankind forward and should innovative.
Lets take the technology in SmartPhone. So one question arise what type of innovation in SmartPhones ??  because already all the things has been covered up in SmartPhones and by the time we are getting more slight, more faster, larger screen and some change in design.
So really innovation in 'SmartPhones' has stopped????? Well I say NO. So lets return to the Innovation.
OPPO N1 is the world's first SmartPhone with Rotating Camera : "Return to Innovation".

Features of OPPO N1 :
Rotating Camera :
This SmartPhone has 13 megapixel camera.
It Provides 206° rotation and can lock at any angel securely.
Duel Mode LED
Different scene modes like Normal, High speed, Rewind, Beautify, Panorama and show shutter.
Camera boot in just 0.6 seconds.
Cutting Edge Options :
OPPO N1 provides the six physical lenses which gives more clearer image without any distortion. This smartphone comes with f/2.0 aperture so you can get more light in dark environments.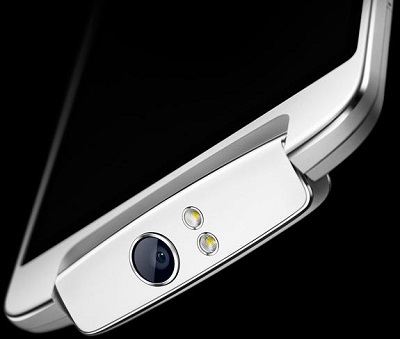 Reinvention of flash Technology :
This smartphone consists of dual flash design with normal flash for back side shot and another softer light for front side shot i.e. when you flip the camera forward side. Now with this camera your front side shot will be as good as your back side shots.
O-Touch Panel :
OPPO N1 comes with rear touch panel  of 12 cm2  and is used for comfortable scroll and navigation on screen and also helps in controlling the shutter of camera.    
O-Click :
O-Click control allows you operate the camera of N1 remotely i.e. even if you are away from the device. If you misplaced your phone but you can find it by setting off phone's alarm.  O-click supports the range of upto 15 meters and remains connected via Bluetooth.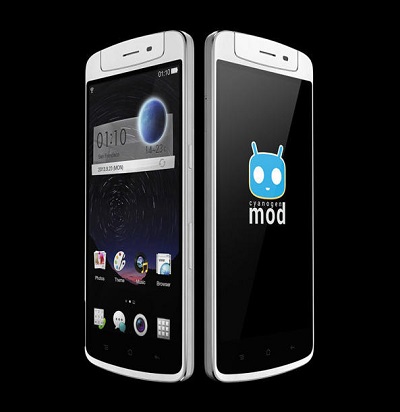 Operating System of OPPO N1:
OPPO  N1 comes with its new Android version "ColorOS" i.e. OPPO N1 is the first Android smartphone having 'CyanogenMod' as the preloaded software to increase the performance and reliability. CyanogenMod is the Open Source Operating System distribution based on the Android platform for tablets and smartphones. OPPO N1 is also available with Android 4.2 Jelly Bean.
Other Specifications of OPPO N1 :
| | |
| --- | --- |
| Released Date | 10 December 2013 |
| Processor | quad-core  – 1.7 GHz Qualcomm Snapdragon 600 processor |
| RAM | 2 GB |
| ROM | 16 / 32 GB |
| Operating System | ColorOS, Android 4.2 |
| Display | 1920 * 1080 pixels at 377 ppi (Full HD IPS display). 5.9 Inch and multi-touch |
| Camera | 13 MP |
| Battery | 3610 mAh |
| Dimensions | 170.7 mm Height , 82.6 mm width,  9 mm Depth |
| Weight | 213 g |
| Colors | 16 million colors |
| Price | $450 to $600 approximately |