Rovio | A History of the Creators of Angry Birds – Rovio
History of Rovio & Angry Birds
  ::
Rovio is a game and app developing platform that was founded in 2003.  Rovio is an independent entertainment media company more well-known for its famous game series known as 'Angry Birds'. Angry Birds was the 52nd game released by Rovio mobile and maybe the most successful yet. Rovio was founded in Espoo, Finland by 3 partners named Niklas Hed, Jarno Vakevanien and Kim Dikert.
Angry Birds franchise is the gem of the company. Angry Birds is a sling-shot puzzle game which was intended for children and teenagers but is as equally popular in adults. Angry birds was released on the istore for apple products first and reached the number one spot for most downloaded, paid game in just six months after release and maintained that spot for many weeks after. It was later released for android phones and tabs and is still in the top-10 spot many years after release. Today, Rovio employs more than 700 professional developers in its many offices in Japan, Sweden, US, China and UK apart from the headquarters in Finland.
Angry Birds

 :
Rovio continued the Angry Birds legacy even well after the first game. Today there are nine more versions of the game. These versions along with other well-known games from Rovio are as follows:
Angry Birds
Angry Birds Seasons
Angry Birds Reo
Angry Birds Space
Amazing Alex
Angry Birds Star Wars
Bad Piggies
Angry Birds Friends
The Croods
Angry Birds Star Wars II
Angry Birds Go!
The basic Angry Birds game has been downloaded 1 Billion times on 9th May 2012. Of this number, a total of 25% is paid downloads. Angry Birds has become a successful franchise today with a number of merchandise available in the market. Today it seems that everyone wants an angry bird souvenir and every household has at least one item from this franchise in their house.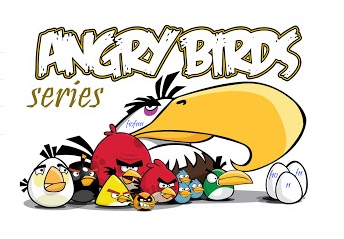 Why is Angry Birds so successful

??
Analysts marvel at the success of this company on its simple game with a basic and extremely simple layout, medium difficulty and moderately attractive characters which comprise of simple-looking birds and even simpler pigs with a cute layout but this has made the game addictive. No one has the time to spend all day on consoles and multi players and this is a game which one can play conveniently in between work, travel or in the few free moments which one gets out of their busy day.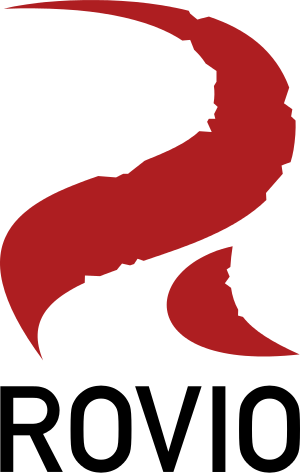 Another reason of the long life of Angry Birds is Rovio's impeccable timing. First the game was available only on istore but as soon as that wave started dying down, this game was released on Android with a renewed sense of popularity. This is the reason that anyone having a smart phone or tablet could enjoy the game.
This led to a series of patented merchandise being released in the market such as bags, shoes, shirts, jewelry, plush toys, phone accessories, laptop covers and accessories and even cutlery sets. It seemed as if a great majority of the world was indulging in everything from the cheapest eraser set to the most expensive collectors' items. This wave was amplified each time when a new version with special levels and characters was released to the market.
Now, Rovio has one upped their game once again by releasing the Angry Bird series on Windows and Mac. This enables people who don't have smart phones and tablets to enjoy the game as well. This again has given rise to a new wave of downloads, usage and merchandise.