SmartWatches | Galaxy Gear | Samusung Galaxy Gear Smartwatch
SMART WATCHES
A smartwatch can be defined as a computerized wristwatch having functionality enhanced beyond timekeeping.
Its a multipurpose device, usually worn on the wrist, running computing applications. A user could have access to news, weather, sports, stocks, horoscopes, email and more with a smartwatch.
Smartwatches are so designed that they can network and integrate with other personal devices through Wi-Fi and Bluetooth technology.
Early models could perform basic tasks, such as translations, calculations and game-playing, while modern smartwatches are effectively wearable computers.
Smartwatches are designed to provide features like making calls, checking caller ID, connecting to the internet, running mobile apps, messaging via text or video, offering GPS coordinates and location directions, accessing stock and weather updates, providing fitness monitoring capabilities, and more , either on their own or when paired with a smartphone.
Smartwatches can also use biometric readings that can identify users, leading to tightening of mobile device security.
Some of the smart watches to appear in the market are as under:
List of Smartwatches in Production:

Sony SmartWatch & SmartWatch 2
Fossil Wrist PDA
Timex Datalink
Motorola Motoactv
MetaWatch Strata
Agent Smartwatch
Samsung Galaxy Gear
i'M Watch
HOT Watch
Z1 Android Watch-Phone
Fashion S9110
LG GD910
Hyundai MB 910
THE SAMSUNG GALAXY GEAR SMARTWATCH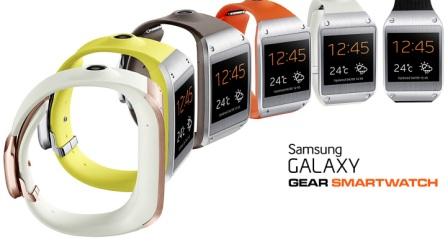 On September 4, 2013 Samsung Electronics Co., Ltd. introduced the GALAXY Gear, a perfect device that further integrates the Samsung GALAXY experience into everyday life in Berlin, Germany.
 "Samsung GALAXY Gear" frees users from the need to constantly check their smart devices while maintaining connections. It allows users to choose how, why, when and where they are connected providing what we call 'smart freedom.'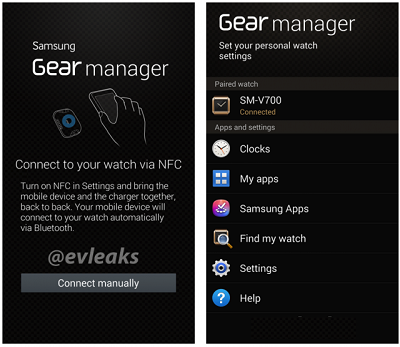 New mobile communications freedoms
 Samsung GALAXY Gear notifies users of incoming messages, such as texts, calls, alerts and emails, delivers a preview of those messages and allows users to accept or discreetly ignore those messages.
 Without disrupting users' daily routines, the built-in speaker allows them to conduct hands-free calls directly from the Gear, maintaining connections to their mobile communications.
 Capture daily life from your wrist
 With the  Memographer feature, a 1.9 Megapixel camera, users who are participating in any physical activities can record both photos and video to create quick, visual records of important information or events from their daily lives, and can also share them on their social networks.
 A growing list of controls for favorite features
 AUTOLOCK automatically secures the companion smartphone screen any time that GALAXY Gear is more than 1.5 meters away from the smartphone, and then unlocks the smartphone when the companion devices are near each other again.
FIND MY DEVICE helps users find the location of their smart devices when they have been misplaced by making them beep, illuminate and vibrate. It also works like a PEDOMETER to track physical activity through enhanced, built-in sensor technology.
 Standalone Watch and Iconic Fashion Accessory
Samsung GALAXY Gear's refined design, executed in, high-quality finishes, conjures images of luxury jewellery while still being minimized enough to go well with any outfit.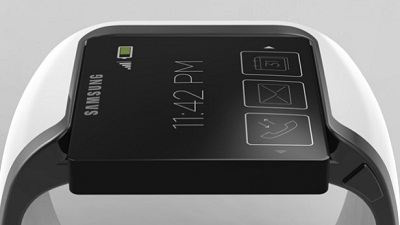 The GALAXY Gear also serves as a wristwatch including several face options that create the opportunity for users to personalize their watch face. It will come preloaded with 10 different clock options and more choices will be downloadable via Samsung Apps.  🙂