Xmetrics: The future of swimming wearables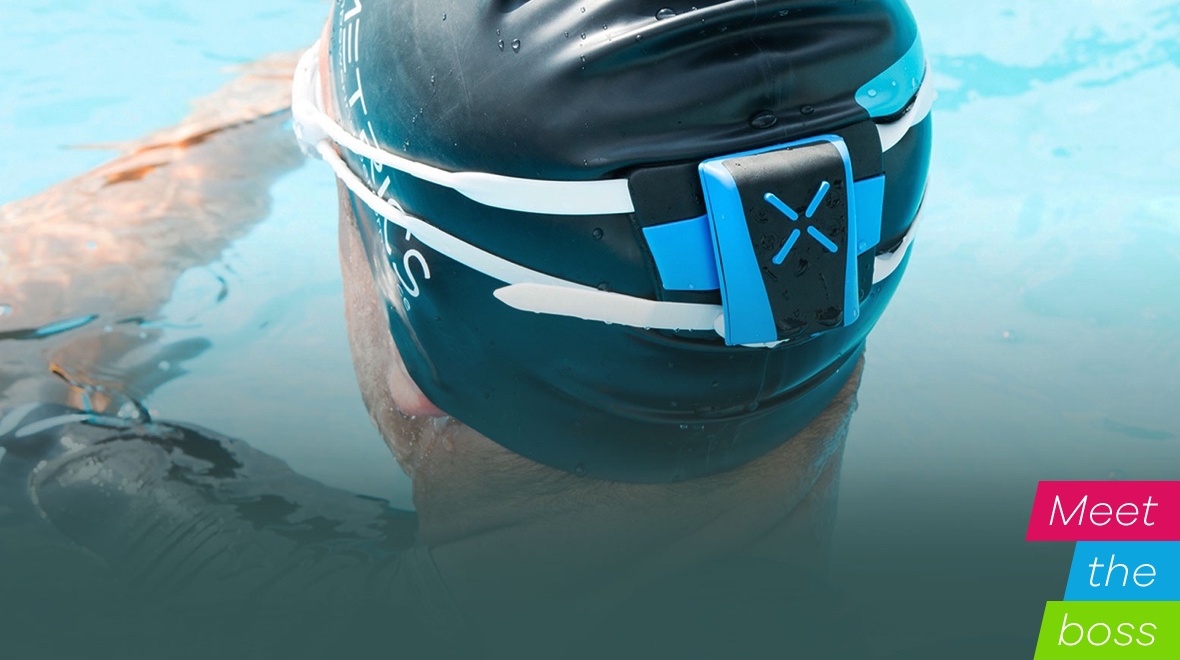 There are various kinds of health and sports related wearables available in the market. We are all familiar with wearable like health band and smartwatch. These are targeted to athletes. Now we have this smart technology also for swimmers.
In the year 2014, Xmetrics a wearable gadget for swimmer raised more than £20,000 on Indiegogo. Before that happened the company has collected $1 million from investors make its virtual swimming device, which clips onto a pair of swimming goggles.
Now in 2016, the Italian-based company has reached up to two trackers. One is for professional swimmer and another for the recreational swimmer with plans already going on to introduce more trackers before the end of this year.
Features and Specifications of Xmetrics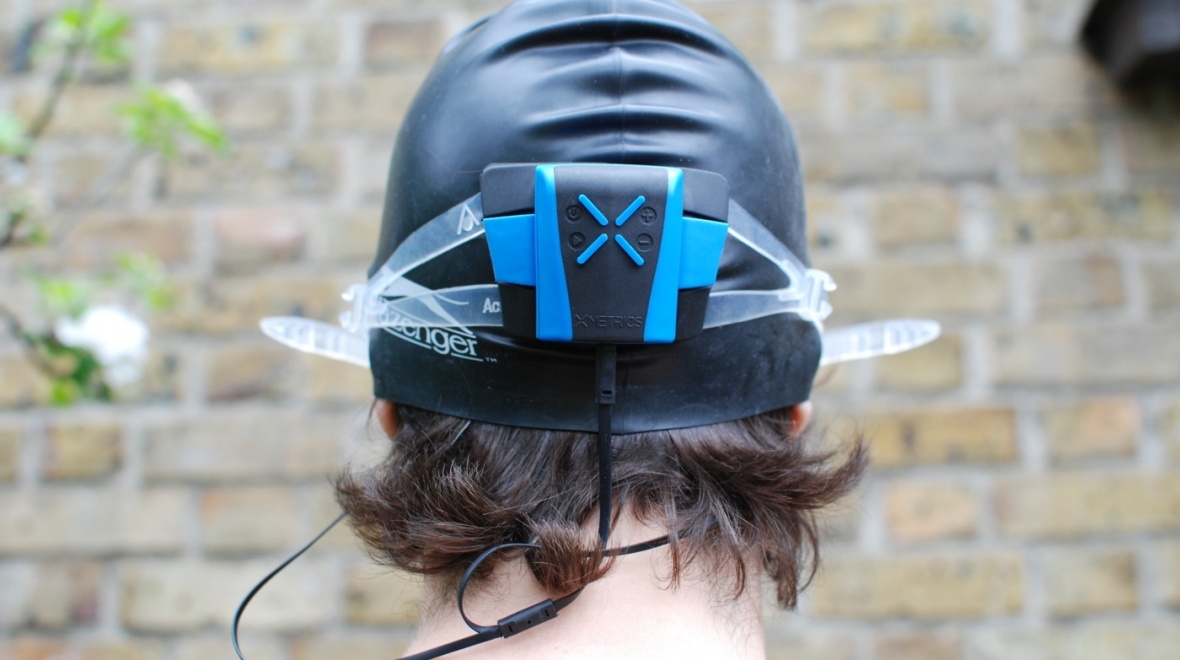 Xmetrics is designed to track all details of your training session, which involves the number of laps you have made, quality of your swimming, the number of strokes, your pulse rate and more.
Xmetrics also offers real-time audio feedback through the waterproof speaker directly to the swimmer while swimming. Now there is no need to wait to get out of the pool to know the results. It provides you to get mastered in swimming training sessions in innovating way.
It is a wearable device which can be put on the back of the head. The device is extremely lightweight. Once clipped at goggles you can just start swimming without bothering about pushing any buttons.
Once you wear it and forget to have it. It tracks any single biomechanical parameters like the efficiency of your swimming technique, the quality of your flip turn, time per lap, and the number of strokes giving you a real-time audio feedback through an earplug.
Thus, you can have the feedback right away while in the water without having to wait for the end of your training time. Once you have done with it, you can analyze and share your device's data with friends or a swimming coach with the help of software and applications, which are developed for PC and mobile phones. It is kind of hiring a personal trainer who follows you in every stage of our workout.
It is for all types of swimmers, professionals or trainees, who wish to improve their swimming capabilities in the swimming pool.
Benefits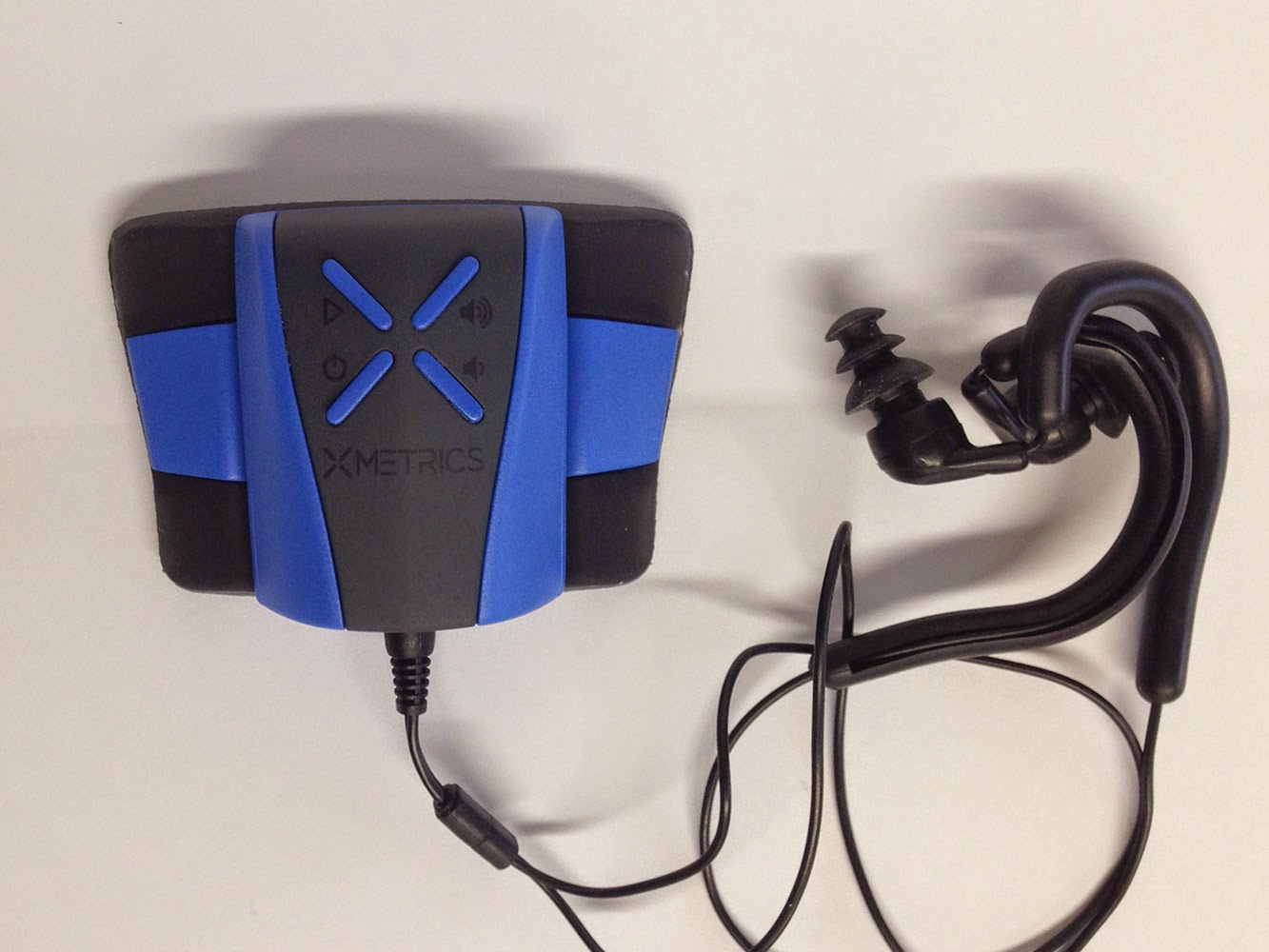 Audio feedback while swimming:
Because of its unconventional position, it is now possible to provide a real-time audio feedback personally while swimming via an earplug any time the person makes a flip turn or the person stops swimming.
The position:
This is the first time that a fitness tracker for swimmers is designed to wear on the back side of the head. This is the best spot to collect more and more error-free swimming information. In addition, swimmers aren't worried about something that drags on their wrist or wears out in an uneasy way.
Programmable training:
Swimmers can program their training sessions on the App and synchronize it with their device. In this way, they can modify according to particular requirements the audio feedback. For example, swimmers can select to hear only a beep within the first 10 minutes warm up or only the duration of lap or any two laps.
Advance data inspection:
Swimmers can inspect in detail about their training parameters at the end of the training period, along with information about number turns/laps/strokes. The software will offer precise and simple to read the analysis. Swimmers are also able to share the detailed information of their training session with friends or professional swimming coach.
Xmetrics is not only an activity tracker but it also offers other features with its powerful software. The software enables you to inspect your training data. It is very easy to use the software. You can also customize your view to have always under control the parameters which require you the most.
Moreover, the company has designed a particular tool for the swimming coaches for free for managing their team. This allows the coaches to organize more precisely by setting the daily, weekly and monthly schedule, with a full detail and recap of any various kinds of works offered.
The coaches can keep records of any group or single swimmer they are giving the training, without bothering about losing data. Once the training is finished, information from the athletes has automatically displayed also on the app of coaches. Xmetrics comes along with an app, free to use with Windows/ Android/iOS mobile operating system.
Based on the experience of different swimmers, the company has decided to make two different products:
Xmetrics PRO, for professional swimmers and their trainers that use advanced training session.
Xmetrics PRO offers, in addition, a totally customizable audio feedback; possibility to share and review records with your coach or a professional coach; in details views of data analysis, several colors to customize your device. You can also receive training schedule directly on your App or page and sync it with your device by a coach.
Xmetrics FIT, the perfect and simple gadget that offers the experience of an Olympic training system for everyone.
It offers a real-time audio feedback at specific intervals, it follows swim efficiency, times, laps, strokes and it come with an App to examine, review, and share your data through the social networks.
Olympic Swimming Champion Massimiliano Rosolino said on the Xmetrics, "My dreams just come true with Xmetrics. To train, to keep in shape but especially to swim. If I had had Xmetrics 14 years ago probably I would have won more, who knows. Anyway, there is a Xmetrics for everyone, professional swimmers or people that just go to the pool once or twice a week. You can keep on audio feedback, you can improve your turns, count your strokes, you can have someone taking care of you every day and every meter. If you are like me and you swim in a big group is going to help you. It's going to help your coach to improve your session. Instead, if you go to the pool once or twice per week you can really enjoy swimming without worrying and wishing to have a coach. Now you have a coach, and his name is Xmetrics. So, don't lose your time, try it."
Andrea Rinaldo is the CEO of Xmetrics. On his further plans after this big success with the swimmers' device and his past experience to reach hear he gave only positive comments.
When asked about this crowd-funded success and his journey Andrea Rinaldo said, "Crowdfunding is a great marketing tool to let people know about your product and your campaign," Rinaldo explains.
"We had exposure on the biggest websites and in magazines about swimming. Without even having the product ready, we had the feedback of the customers. It was very helpful for us because it really helped us to shape the product. Our target wasn't to sell the device but to do some valuable marketing research."
Startups in the past have given comments about the importance of feedback from those who have chosen to invest in the venture, whether that's a few hundred bucks or a big amount. It's clear that this was a significant part of the journey which built the Xmetrics tracker as he says.
"The feedback influenced the final product a lot. You can have a great idea, but it's the customer that really matters," said Rinaldo.
"We understood that some of the features we initially discussed were not right. There were some other features like tracking pace, the feedback on calories and the coaching elements that did make it. These features were not actually on the roadmap for the first version of the device."
What Rinaldo has been keeping the sharp watch on the market that the swimming wearable space has seen lots of changes over the last two years since the idea of the Xmetrics tracker was first designed.
Rinaldo explained, "The number of companies in the swimming segment is exploding. When we started, it was just three companies. Now there are 18 companies. At the time, 100% of the companies focused on tracking from the wrist. Now half of them have turned to the tech to the head. Some are also built into swim suits."
"Most have realized that the wrist is not the best for tracking swimming and the head is the best position. Everyone is moving in that direction. The good thing is that previously, companies were taking devices made for running and tailoring them for swimming. Now they are making something specific for swimming."
As the swimming wearable industry grows with health trackers like the smartwatches and Moov Now such as the Garmin Vivoactive, Rinaldo doesn't see the raised rivalry as a negative factor. In fact, he sees the competition the totally different way. Well, except from one company that he denied to mention.
Summary: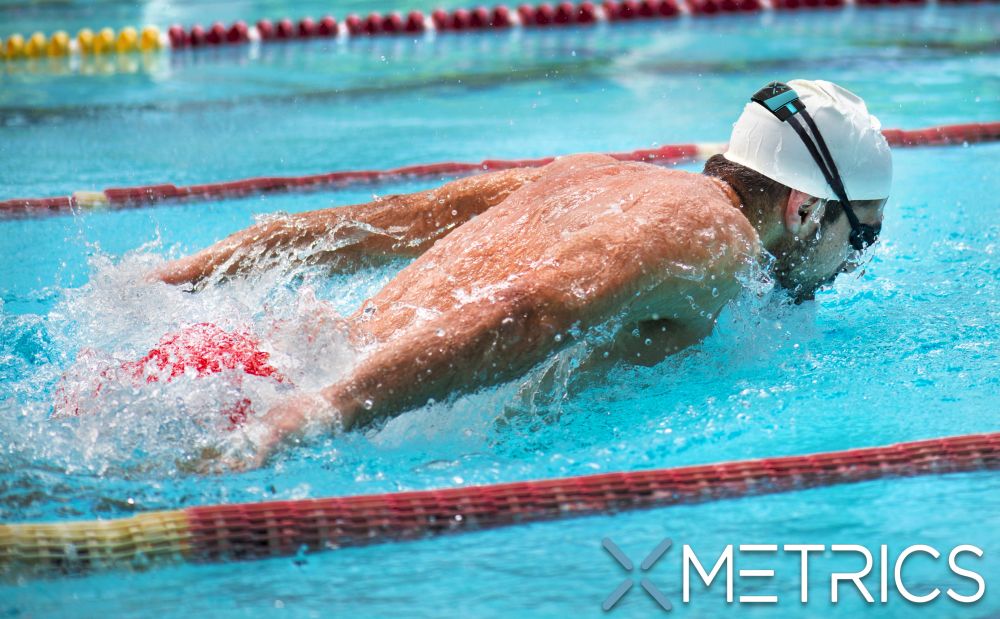 The gadget is shock resistant, lightweight, waterproof and water resistant up to 1m.
Goggles which is ergonomic and permanent, attach for quick plug & play
Waterproof earphones particularly made for outstanding swimming experience
Long lasting battery
Audio feedback
Totally programmable audio feedback: choose the level of required feedback
Style independent: it doesn't matter if the swimmer is beginner or professional, the device will learn swimmer's own style
Metronome function, to offer you pace for your training
Professional monitoring
9-axes mechanical sensors will follow all the movements of swimmer to examine every aspect of their session.
Two levels inspection model have basic data personally reported to swimmers' ears and professional analysis under swimmers' fingers right away from your PC or Smartphone.
Analysis of speed, power, pulses rate and strokes
Connectivity
Bluetooth 4.0, battery recharge and USB connection
Full compatibility with Apple, full compatibility with Android, and full compatibility with Windows Phone.