7zip For Windows Review – Features & Functional Highlights
Imagine that you need to send a large group of files to someone. Whether you are sending documents, music, pictures, or videos, pulling all these separate files together and getting them where they need to go can prove to be a daunting task. One tedious solution would be to send many separate emails containing the files. There are several solid software solutions out there to address this challenge. For example, 7zip for Windows provides a set of utilities that help Windows users intuitively create and interact with their archived files.
Using that first method, your recipient(s) will have to go through numerous emails. You simply hope they find, view, and save all your content. Transferring files like this is highly impractical, so software developers have devised ways to package files in an archive format, commonly known as zip, or zipped, files, to quickly and efficiently send one archived "package" of files. The principle is much like shipping out a box of other goods. When items are all going to the same destination, it makes sense to package them for bulk shipping.
What Is 7zip for Windows?
7zip for Windows is an open-source software application that serves as a tool to place multiple files within a compressed container known as an archive. The program was originally developed in 1999 by Igor Pavlov to allow management of archives using his new file type 7z. Then, its uses were quickly expanded to handle reading and writing in several other formats, including the popular .rar and .zip archive formats.
7zip for Windows first started out as a command-line tool. Developers and enthusiasts could use 7zip tools to interact with and manage archives stored on the machine. As desktops with intuitive operating systems came into the mainstream, the program evolved to feature a graphical user interface with shell integration.
Features & Functional Highlights
Multiple Formats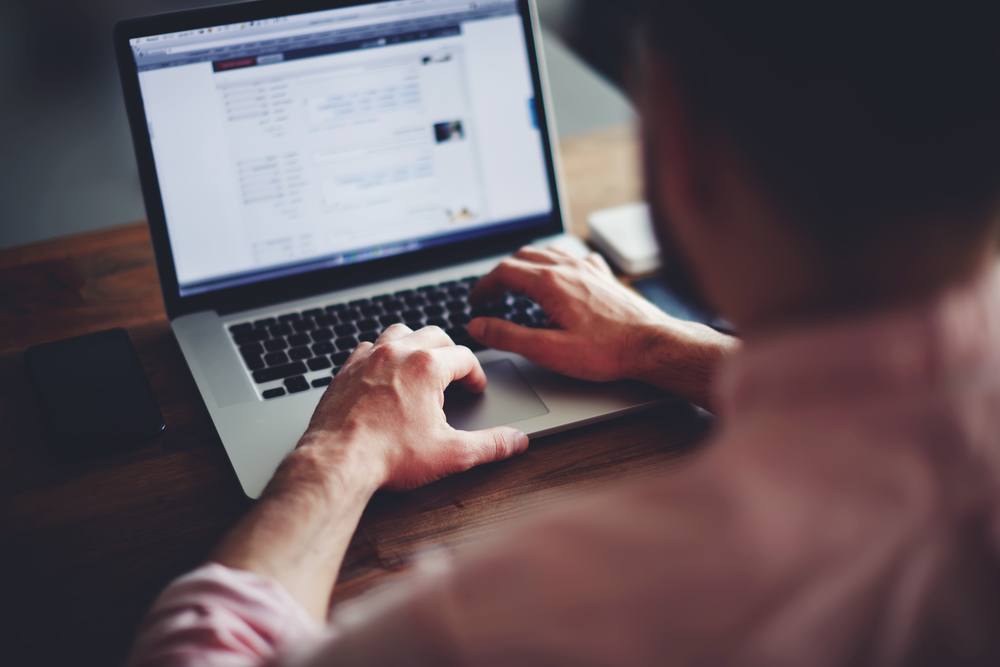 Today, 7zip for Windows handles archiving in multiple formats besides the originally intended 7z file type with the .7z extension. These container formats are driven by compression algorithms, encryption filters, and pre-processors that mask the contents of the archives, achieving both strong security and compact sizes. The filters applied depend on the file format and software used to create the archives.
7zip not only handles the .7z extension, but it also zips and unzips files in other popular compression/archiving formats. These include bzip2, gzip, xz, .tar, and .rar. Each format is widely used in its primary environment, and some are useful in command-lines in local environments or for secure-shell transfers to remote servers.
Overall, the flexibility and versatility of this software, reflected in its ability to handle so many formats, makes it a viable solution for both individuals and companies across a wide range of use cases.
File Manager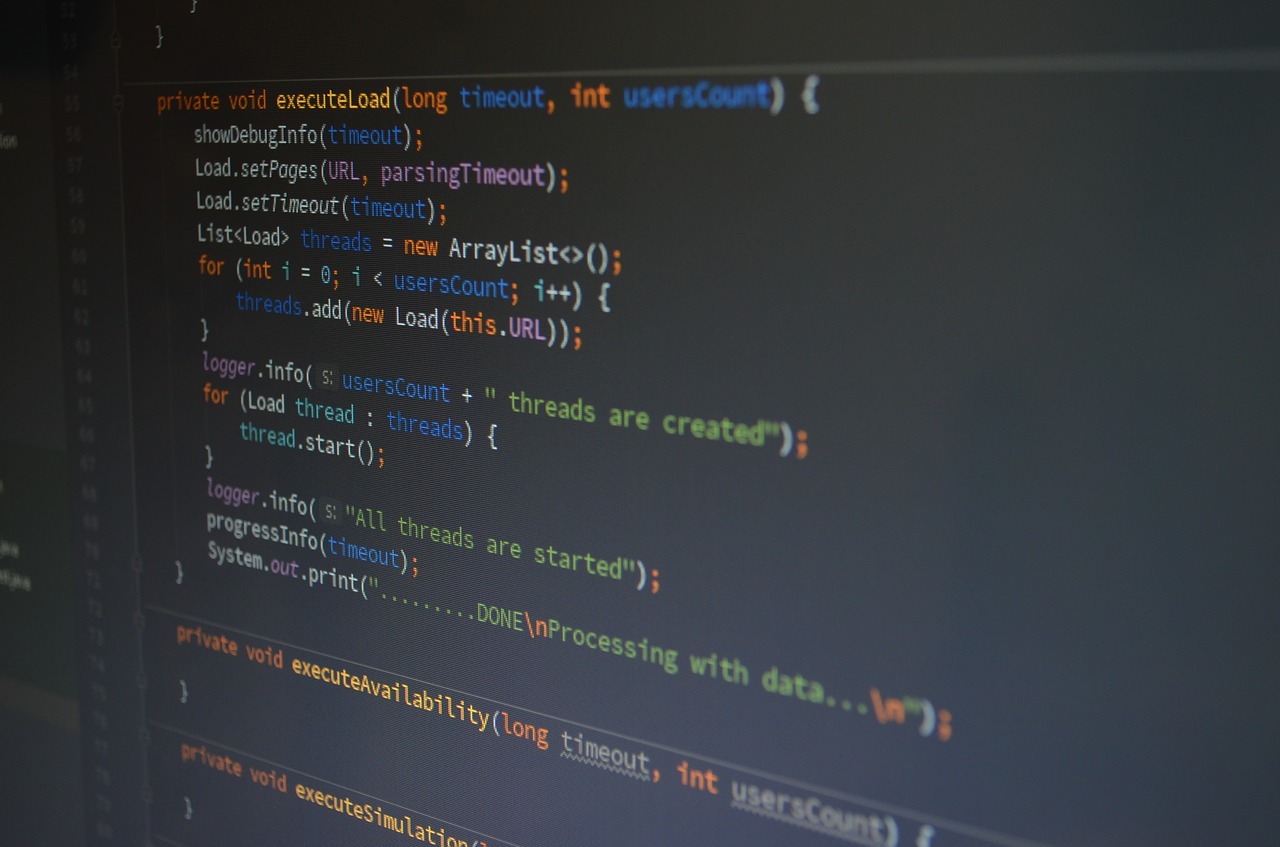 Among its core utilities, 7zip for Windows features an intuitive file manager. Although many reviewers have noted that the graphical user interface looks outdated, we found it a robust, practical tool. The interface contains easily recognizable functions, ranging from options to create custom archives, extract the contents of a zipped file, or analyze archives for errors to isolating other forms of corruption. You also receive features that enable editing of most other file types, in order to copy, store, or delete selected content.
A major advantage of the 7zip file manager over built-in Windows Explorer utilities is that this software overrides Windows restrictions and displays everything in whatever directory you are exploring. In contrast, Windows has a knack for hiding some files and folders that they deem are vital to operating system functionality. Power users know that sometimes it is critical to access these files to fix errors and locate hidden directories. 7zip for Windows solves these issues.
Performance
7zip boasts a surprising array of robust features that empower anybody to perform tasks beyond simple archiving or interacting with zipped files. The software supports 256-bit AES Cipher to encrypt important content, with the option to include a password before a user can open the archive. 7zip also employs the zip file AES encryption standard to encrypt zip archives. The only major security option the program lacks is filename encryption.
Archives can be compressed dynamically to a variety of storage and transport sizes. This allows users to easily create backups for storage on removable media such as CDs or DVDs. The media can be set up as simple, comprehensive turnkey packages that extract themselves when delivered to the intended recipients.
This software works well with the Windows operating system. It takes advantage of multi-core CPU threading technology to make file transfers and archiving large volumes of content efficient. It also enables one to unpack executable files or other installers to verify contents without exposure to corruption.
Security
With self-extracting archives (or any similar methodology, for that matter), certain vulnerabilities like arbitrary code execution is possible. DLL hijacking is common for self-extracting archives because they can be pre-loaded before extraction. 7zip for Windows has implemented ways of preventing DLL pre-loading to secure users from these attacks, making it a much safer option than Windows' built-in compression and file transfer utilities.
How It Compares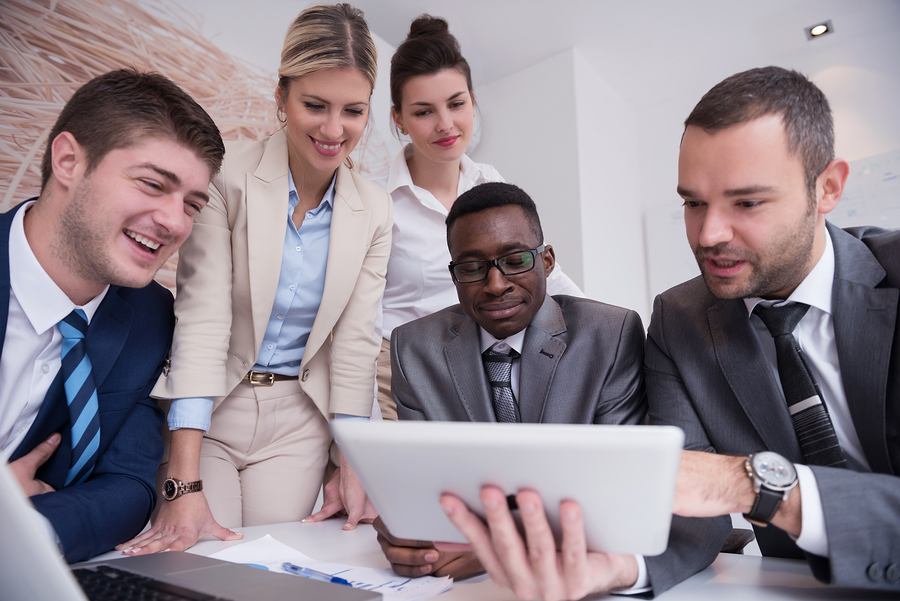 We compared 7zip for Windows to a few other software applications that provide similar functionality. The final decision on which software solution is best will depend on your unique goals because each excels in some respects over the others.
PeaZip
Bandizip
Fire Roller by Gnome
7zip for Windows
www.7-zip.org/
Price: Free
7zip is dual-licensed open source software, so it is free to download for both private and commercial use. The only restriction is that the GNU LGPL licensing denies reverse-engineering the .rar compression algorithm.
| | Ratings | Description |
| --- | --- | --- |
| Ease Of Use | | This software is quick and easy to install. The individual utilities are originally packaged in an installer that Windows recognizes, and all tools are unpacked to a directory where most software is stored. The installation is as simple as opening the installer and clicking OK. |
| Convenience | | 7zip installs contextual options around Windows File Explorer and other operating system interfaces to make accessing the software's utilities easy and efficient. |
| Design | | The file manager and graphical user interface are outdated by current standards. Although most functions are easy to decipher and apply, the interface is unappealing overall. Some other software for this purpose adheres to Windows design principles to make their products stand out better, but 7zip's versatility makes up for this shortcoming. |
​Pros
File manager with full access to Windows files

Lightweight in its core but with separate, accessible utilities

Windows contextual menus

Integrated command-line utilities
​Cons
Outdated interface

GNU LGPL licensing to restrict .rar capabilities
PeaZip
Source: www.peazip.org
PeaZip is a free archiving utility and an alternative to 7zip. This software application is based on the open-source projects, taking inspiration and replicating tools from 7zip itself, p7zip, FreeArc, PAQ and PEA, and other archive solutions.
Price: Free
Since PeaZip is an open source product, the software's code and program are available for download at no cost. All the organization asks for is that kind, appreciative users donate voluntarily via the website.
| | Ratings | Description |
| --- | --- | --- |
| Ease Of Use | | PeaZip provides an intuitive interface that guides a clear and concise file manager utility. All the common utilities provided by PeaZip are baked into the interface and are available at your fingertip one you become familiar with the program. Unlike 7zip, some functionality is not transferred over to use within Windows' file system, such as the contextual menus. |
| Convenience | | The software is a viable application anyone can use if familiar with the Windows 10 File Explorer. As opposed to 7zip's clunky and outdated interface, the interface for PeaZip is refreshed for the modern Windows and Linux operating systems. |
| Design | | PeaZip tries to emulate the Windows 10 File Explorer interface to provide users with a familiar menu for navigation. This maximizes ease of use but may confuse those just diving into the program. It is not a total replacement for your file manager, but it definitely lowers the difficulty ceiling for entry-level users. |
​Pros
Open-source and licensed free software

Intuitive design following native OS design principles

Lightweight package

Supports over 100 compression formats
​Cons
No contextual menu implementation

OS design principles may be confusing for some
Bandizip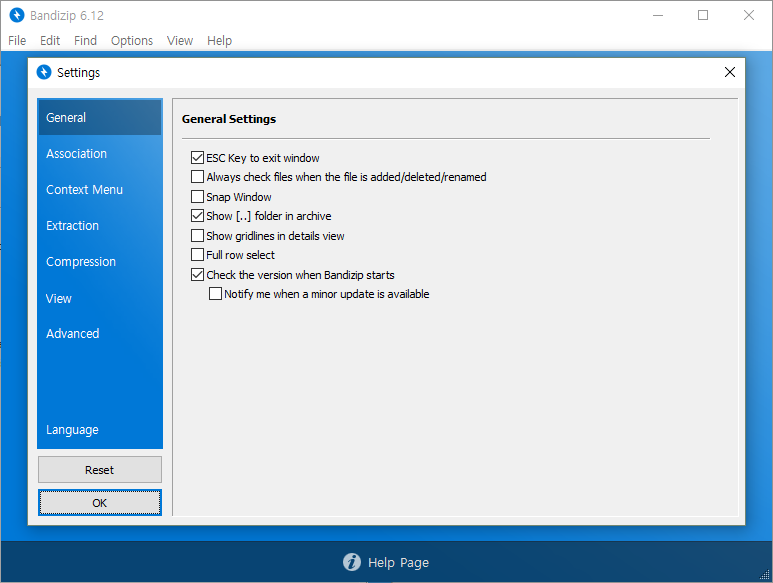 Source:.bandisoft.com
Another free alternative, Bandizip is distributed by Bandisoft as part of a suite of software developed by the organization. This program has been developed to support both Windows and Mac OS's, with support recently released for Windows 10 ARM machines as well.
Price: Fr​ee
As opposed to 7zip and PeaZip, Bandizip is freeware: The software is available free of charge, but redistribution, reverse engineering, and other software tampering or copying are prohibited without the original developer's permission. Although this does not affect the average consumer, developers who are looking to extend Bandizip functionality will face that barrier.
| | Ratings | Description |
| --- | --- | --- |
| Ease Of Use | | Installed like most Windows programs, Bandizip features a very intuitive interface. Functions are easy to find and everything is straightforward for using the software to interact with archives on almost any machine. The program also integrates Bandizip features with Windows File Explorer for easy access to the most common functions. |
| Convenience | | Since this program is not open source, updates, extendability, and use of the software will remain limited to whatever the developers deliver. As it stands, functionality is only available within the application itself, much like PeaZip. Bandizip does not support plugins or compartmentalizing utilities like 7zip or PeaZip does. |
| Design | | The design principles are fluent and effective. The main Bandizip graphical user interface has big, bold buttons with readable text that will allow anybody to use the program. It is intuitive enough that, if you know what you want to do with a given archived file, Bandizip will enable you to quickly and efficiently get that task done. |
​Pros
Intuitive interface with a simple design

Leverages multi-core performance

Support from a company rather than the user community

Contextual menu integration
​Cons
No extendability because it is freeware (not open source)

Supports a limited number of formats
Fire Roller by Gnome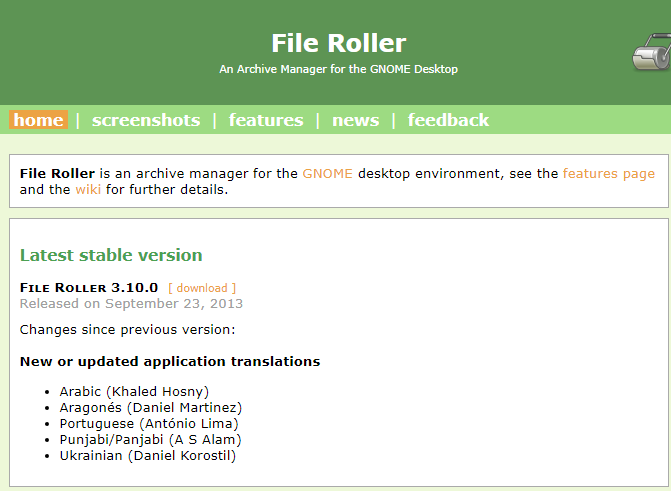 Source: fileroller.sourceforge.net
This software is designed specifically for the Gnome desktop environment. Fire Roller only serves as a graphical user interface and an alternative to command-line utilities, and it can be cumbersome for archive management.
Price: Free
As opposed to 7zip and PeaZip, Bandizip is freeware: The software is available free of charge, but redistribution, reverse engineering, and other software tampering or copying are prohibited without the original developer's permission. Although this does not affect the average consumer, developers who are looking to extend Bandizip functionality will face that barrier.
| | Ratings | Description |
| --- | --- | --- |
| Ease Of Use | | The main goal of this program is to provide an alternative to interacting with archives and other files through the command-line. It is helpful to those less seasoned in using a Linux environment, in which most interactions with the operating system are managed via the command line. |
| Convenience | | Since it serves to ease the burden of file and archive management, Fire Roller earns full marks for convenience. It accomplishes that original mission with flying colors. The interface has options designated for core functionality at the top and a list of files and other items within the main window. |
| Design | | The design is outdated, but it makes sense for it to be outdated. Linux has numerous variants, and the developers can only do so much to allow File Roller to adapt to all the different Gnome clones, which have their own aesthetics and contexts. |
​Pros
Versatile within its core mission

All features baked into the interface

Compatible across multiple Linux-based Gnome platforms

Supports a variety of popular archive formats
​Cons
Outdated design

Limited functionality compared to competitors
Final Thoughts & Verdict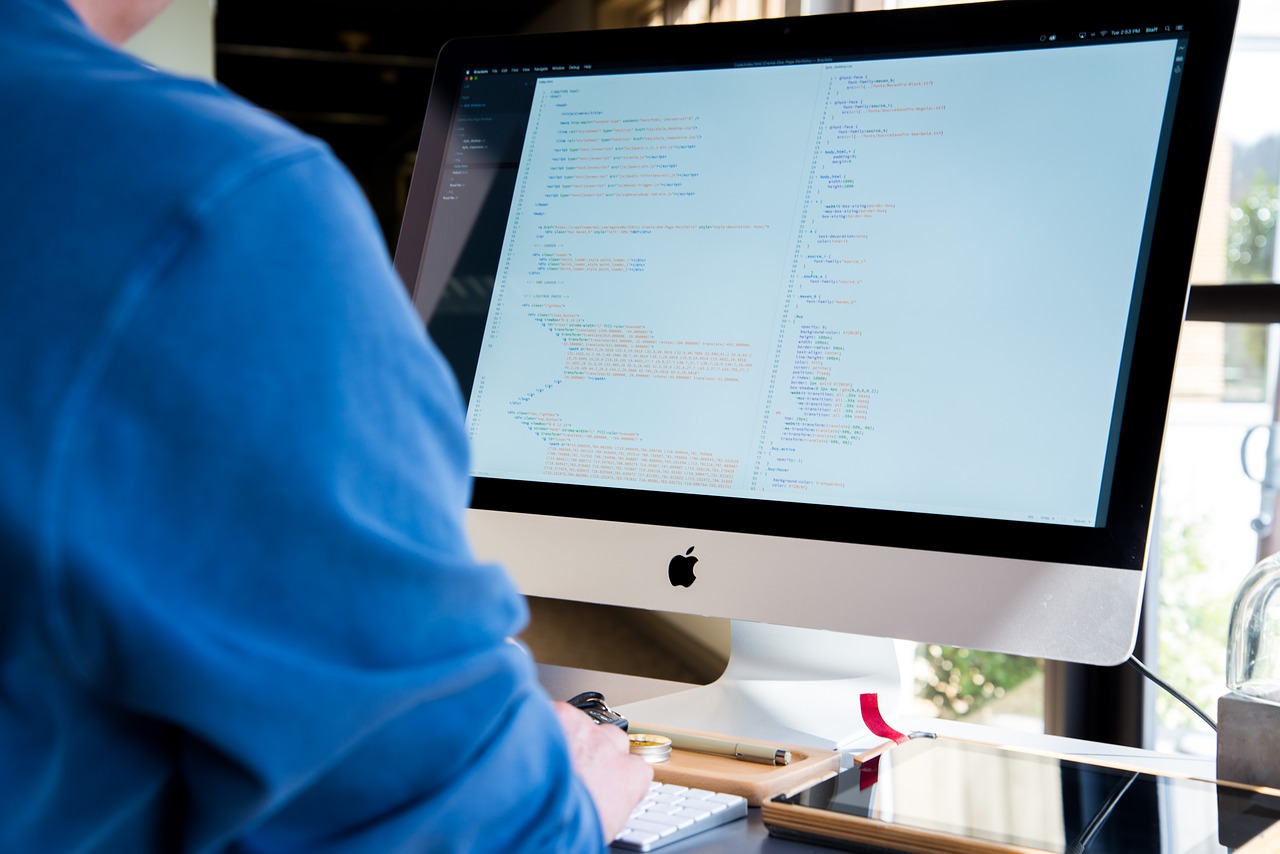 As stated early in this review, every piece of software we checked out serves a different use case and has its own strengths and weaknesses. For instance, 7zip for Windows is not compatible with Gnome desktops, and so those users may opt for a solution like Fire Roller.
The archive tools in this review are robust, reliable file managing utilities that are worth a try. 7zip for Windows has proven to be one of the most reliable archiving tools around, boasting many features across the board that other software developers try to emulate. Our recommendation is to use 7zip, but if the expandability and interface there are not your style, a program such as Bandizip may be a better solution.