Photography Apps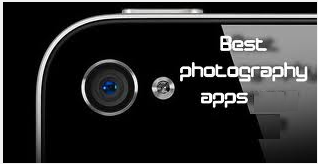 Photography apps
Taking pictures and sharing it, has become trend now. You do not just share the images from your phone's gallery, you keep them in a lot of filters, cover them up inside frames and so on before sharing.
Instagram is a popular name in this and is found on most of the smart phones.
Let us look at some other photography apps :
1. PicsArt :
> Platform :  IOS, Android , Amazon
> PicsArt is one photography app  allows you to add effects to your pictures and photographs, etc.
> With this app  you can import pictures from your Facebook, Picasa, Flicker accounts and can give effect with lots of variety of filters.

2. Pixlr Express :
> Platform :  IOS, Android
> This app gives new level of editing  with more than  600 effects, overlays ,border.
>  Pixlr Express app does not allow you  importing of  pictures from social networks  but it allows of sharing it directly to social networks.
> This app also gives you lots of adjustment features such as focal blurring, touch up, sharpening etc.

3. Otaku Camera :


> Platform :  IOS, Android
> With this app you can comic-ify your photographs with variety of interesting frame which will give your photographs look like a Japanese comic.There are many frames which are free to download.
> This app allows you tweaking like you can only adjust brightness & thickness of the lines in the sketch.
> You can share it on Twitter  ,Facebook or save it to the your phone.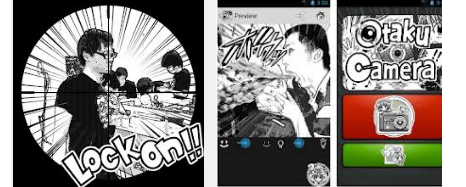 4. GifBoom :


> Platform :  IOS, Android
> This is the app for those who like animations. This app creates GIF animations and also add filters to the GIF.
> There are five main menus : Homefeed, Camera, categories, Profile Page, favorites
> Here you start from selecting images those you want to include in GIF and then you can decrease and increase the speed and can add many various filters to GIF.
> You can share it on Twitter,Facebook or Tumblr.

5. Camera Awesome :


> Platform :  only IOS
> This app has a composition tool that overlays your screen.
> It also have some effects which applies or appears at a particular effect to the scene you are shooting.
> You can also tweak the color temperature,sharpness and so on and after that you can also add filters, presets, textures and frames.
> You can share photos or images  on Twitter,Facebook ,flickeror Photobucket.

6. Lomogram :


> Platform : only Windows Phone OS
> This  photography apps is only for Windows Phone OS. With this app first you take a picture and  pass it to the any one of the available 43 filters .
> you can add filter and after that can overlay  with elements like texture, light leaks and so on. Finally you can fame your lomograph.
> You can share it on Twitter,Facebook and Tumblr.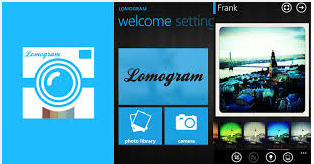 7. Retro Camera :


> Platform :  IOS, Android
> This app is the collection of retro type cameras  each of which comes with its own effect.
> Here First we select camera and the interface which we want. The scene which  you are shooting that will be visible in the  small square and give you exact idea.

8. FhotoRoom :


> Platform : only Windows Phone OS
> This is one of the paid apps works on the Windows  and is advanced as compared to Lomogram app. This app  passes the photo through 3 functions named edit fx, style fx & frames.
> Through Edit fx you can adjust contrast, brightness, adjust white balance , crop images and  so on.
>Through  Style fx you can comprise  different filters with  slider to decrease or increase the applied effect.