The Fastest Mobile Browser | UC Browser 8
Latest UC Browser 8 is considered to be the most powerful and fastest browser these days. This browser has become a real revolution to people who use mobile browsers more frequently with more than 1,000,000,000+ downloads around the world and 200,000,000+ Users.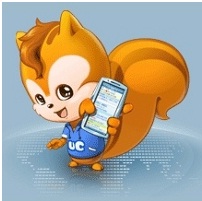 No matter if you are using Android, Blackberry,Java, Symbian, iPhone and so on. You will experience a super fast browsing from your mobile. The UC Browser 7.7 and UC Browser 7.9 are very popular downloads. The earlier versions were not supported to some of the above mentioned platforms. But now we can download any platform browser for your mobile.
Features Of Latest UC Browser 8 :-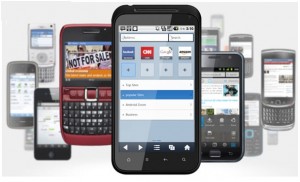 1 ) Powerful Search : As UC Browser is embedded with various other popular search engines, it can find the most relevant data in less time.
2 ) Site Navigation : Just click the on the site which you want to navigate through from find hundreds of popular sites categorized in the navigation bar.
3 ) Stable Network : Will make a wireless network and be stable for much longer.
4 ) Compression Technology : Reduces data costs up to 85% and makes your mobile surfing cheaper ultimately leading you to save money and time.
5 ) Download Manager : This feature will support resuming and multithreaded downloads.
6 ) Multi-tabs : Allow you to switch between pages giving you a better browsing experience.
7 ) Privacy : Helps to manage your account by making the logins easy and supporting cookies.
8 ) Optimization: Optimizes the browser on different platforms to provide best browsing experience.
9 ) Night Mode: Allows you to surf night with less light and protect your eyes in dark.
10 ) Pre-load : This feature will improve your browsing speed tremendously.
11 ) URL auto-completion: This feature will enter the site address automatically and make your work easy, whenever you enter any address in your address bar.
12 ) Bookmark and History: Allows to get instant access to your favourite web sites with new bookmarks feature. Also allows easy access to the browsing history.
13 ) View mode: Allows zooming into any site you want with the Zoom mode and Adaptive mode, giving you more viewing chances for web sites which are hard to navigate.
14 ) File Manager: Allows you to open, delete and share your files via Bluetooth.
15 ) Save and Share: You can save the web pages and images and share them directly via Bluetooth or SMS.
Latest UC Browser 8: Download by Platform

As mentioned above,this time the latest UC Browser 8 has introduced few advance features compared to the previous browser releases. Its new options  will make your browsing easy and fast. The above mentioned features are not available in all the browsers we use today. No matter if its an old model or a new one, the latest UC Browser 8 is available for any phone in the world you use. It can always be downloaded from their official site and enjoy the access to unlimited browsing experience.
Conclusion
UC Browser provides a well rounded mobile browsing experience that handles nearly everything you throw at it. Speedy rendering, attractive interface and sheer number of features makes it stand out as a real challenger.
Even if you've not got the latest smartphone, you can enjoy the added bonus of compatibility with older mobiles.