Biography of Raju Vanapala | Raju Vanapala Way2Sms
We all admire celebs and their contributions. We also study about their lifestyles and how big their companies are and how big difference they brought in our lives. Somewhere somehow me overlook the talent our country has. Yes today we are talking about Mr. Raju Vanapala , the CEO of WAY2SMS.
Who is Raju Vanapala?
Raju is an Internet Entrepreneur  from Hyderabad ( India ), he is popular as the founder & CEO of WAY2SMS the online text based web portal.
What is way2sms?
Way2sms offers unlimited free sms to Indian numbers. It was founded by Raju Vanapala in 2006.
It is first of its kind in India which allowed person to person free communication by sms; later features like group sms, email alerts, social media integration were added. Way2sms promises to deliver more than 95% of messages in less than even 10 seconds.
Education of Raju Vanapala
Raju did his masters in Computer Applications from Nagarjuna University. He is an alumni from 2003 batch.
Raju Vanapala's interests
Some of the known interests of Raju Vanapala are : Internet, ecommerce, Online advertising, Mobile and digital technologies.
Raju Vanapala & Way2Sms
Raju has served Way2online Interactive India Pvt Ltd the flagship of Way2sms as the CEO for 7 years from 2005 to 2012. It was under his leadership that Way2sms was launched and became an instant hit in the market getting more than 20 million subscribers and more than 400 million page views per month. Raju's vision and efforts made Way2online Interactive India Pvt Ltd winner of Red Herring Asia 100 in 2008.
Raju Vanapala Current Business
Raju is currently the founder of a new startup which is under the stealth stage at present since past 4 months, the name and function of the company is kept secret at present with the name "startup in Stealth Mode" This new startup is expected to be disclosed in a short time as it is currently under the trial stage.
Raju Vanapala Contact
Raju is a humble man, who interacts with other through various platforms.
Raju is active at Twitter and can be reached at : @rajuvanapala
Raju can also be contacted by email at : raju@way2online.net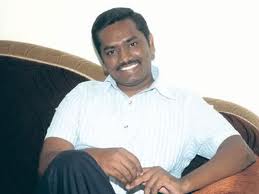 Raju  is a risk taker, who started a new venture of its own kind which became an instant hit, this new venture which was started with zero advertising budget and focusing only on online ads & word of mouth publicity. Raju has stated in some interview that their focus has always been on user experience and user privacy, and yes he has lived up to it.  Raju's vision has turned out to be huge success, which can be very well seen by the example that the fake way2sms application in android market has crossed more than million downloads.
We await of new surprises from Raju soon.
With Regards,
Deep Bajaj