John Doerr | Famous IT personalities
John Doerr is a United States-based venture capitalist at Kleiner Perkins Caufield & Byers in Menlo Park, California, in Silicon Valley. He got appointed as one of the members of the President's Economic Recovery Advisory Board to give the President and his administration with guideline and counsel in an attempt to solve America's economic crisis in February 2009. Well, being in the company of a president is not enough; he also received 135th rank in the list released by Forbs of the richest persons of the world in 2015, with the net worth of 4.1 billion US dollars.
Early life of John Doerr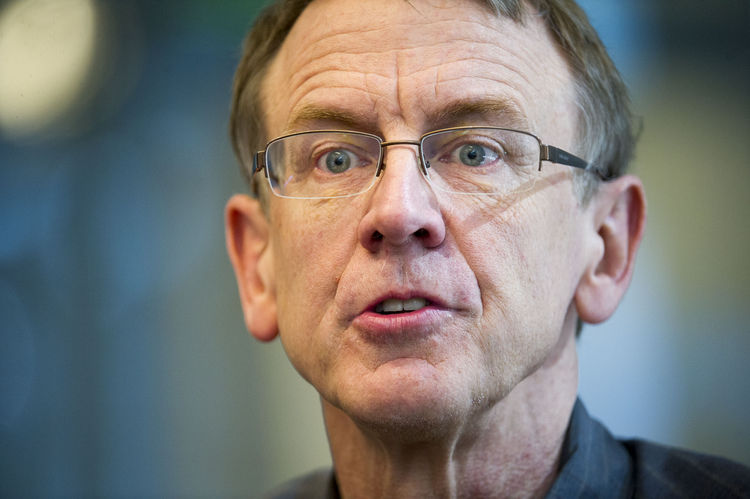 L. John Doerr was born on 29th June 1951 in St. Louis, Missouri. He completed his graduation from Chaminade College Preparatory School in St. Louis. He persuaded a bachelor of science and also Master of Science degrees in electrical engineering from Rice University. Later in 1976, he completed his Masters of Business Administration from Harvard Business School.
Career of John Doerr
L. John Doerr's career is full of achievements. In the year 1974, John Doerr joined Intel Corporation. During that time Intel was developing the 8080 8-bit microprocessor. He became one of the brightest employees of Intel Corporation and finally Intel's most successful salesperson. There are several patents of memory devices, which he holds.
In 1980, he was hired by Kleiner Perkins Caufield & Byers. Since then, he has provided the guideline of venture capital funding to the most successful technology companies in the world. Some of the names are Sun Microsystems, Symantec, Amazon.com, Netscape, Macromedia, Compaq, Google, Intuit, and drugstore.com.
Doerr has also supported some of the world's top-notch entrepreneurs. These list of names is also outstanding as it includes the giant names like Eric Schmidt of Google, Jeff Bezos of Amazon.com, Larry Page, Scott Cook and Bill Campbell of Intuit, Mark Pincus of Zynga and Sergey Brin.
Personal life of John Doerr
John Doerr lives in Woodside, California with his wife Ann Howland Doerr and their children.
John Doerr and Ann Howland Doerr have signed a campaign Giving Pledge, organized by Bill Gates and Melinda Gates Foundation and Warren Buffett in August 2010. The purpose of the campaign was to get ultra-high-net-worth individuals to donate their money to charitable causes during the time period if their life.
Awards and Achievements of John Doerr
In 1997, Doerr was called a prominent Alumnus of Rice University for his achievements in the business world.
He was also declared a Fellow of the American Academy of Arts & Sciences in 2009.
Doerr was allowed into the California Hall of Fame In 2010.
Motivational quotes by John Doerr
"Better biofuels are a really big deal. That means we can precisely engineer the molecules in the fuel chain and optimize them along the way. So, if all goes well, they're going to have designer bugs in warm vats that are eating and digesting sugars to excrete better biofuels. I guess that's better living through bugs."
"People are looking to have more meaning in their lives. It is a sign the technology community is coming of age."
"They've found a way to privately, or within a small family group, share expressions, or other images, drawings, and then gain access to some of the world's great expressions and images and make them real, make them tangible."
"Well, there are more writers of blogs right now than there are readers, so that's clearly a vanity phenomenon."