Satya Nadella | Life of Satya Nadella | CEO OF Microsoft
Who is Satya Nadella ?
"Satya Narayana Nadella ".
He is the Chief Executive Officer (CEO) of big giant Microsoft.
Succeeding Steve Ballmer, he is appointed as the 3rd CEO of Microsoft on the 4th February 2014.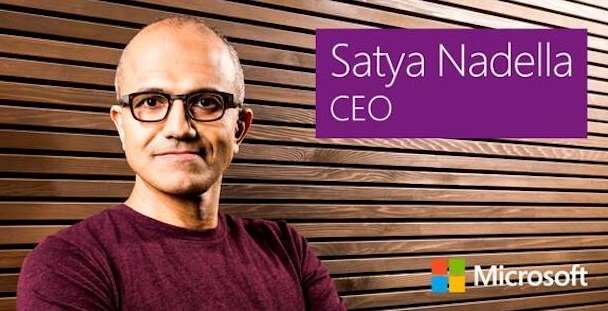 Birth & Education of Satya Nadella :
Mr. Satya Nadella was born in 1967 at Hyderabad, India.
He did his schooling from Hyderabad Public School, Begumpet and bachelors in Engineering and communication at Manipal Institute of Technology, Manipal, Karnataka.
He did his MS in Computer Science at University of Wisconsin–Milwaukee and then MBA from the University of Chicago's Booth School of Business.
Career of Satya Nadella :
Mr. Satya started his career with Sun Microsystems.
In 1992 he joined Microsoft as the program manager and soon became the senior VP (Vice – President) of R & D (Research & Development ) for the division of online services and the VP for MBS : Microsoft Business Solution.
He played an important role in establishing cloud infrastructure in Microsoft & Services.He is the one of the key person behind the development of BizTalk Server of Microsoft, DRM : Digital Rights Management, ITV : Interactive Television. With that he brought Microsoft database , server and tools to windows cloud computing infrastructure i.e. Azure cloud.
He performed a major role at cloud infrastructure and also served as Executive VP of Cloud & Infrastructure group.
Mr. Satya Nadella Served on many positions in Microsoft and On 4th Feb 2014, he was honored as  the CEO of Microsoft after succeeding Steve Ballmer.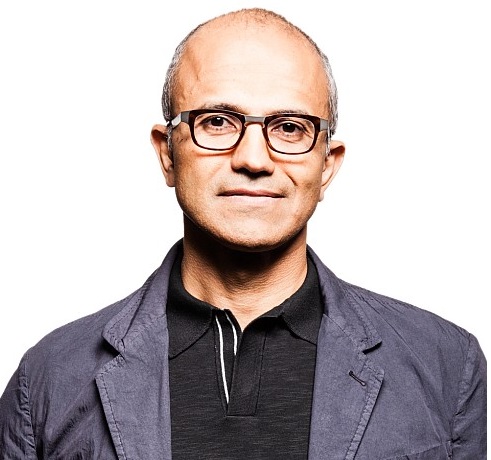 Personal Life of Satya Nadella :
Satya belongs to Telugu family. His father B. N. Yugandharh is an IAS officer.
In 1992 , he got to married 'Anupama ' : daughter of his father's classmate. Satya & Anupama have 3 kids : two daughters & a son.
To reach at that position is not an easy job. Sir, you have proved your leadership, hard-work and dedication  and have achieved that position.

We like your Belief in Impossible and wish you always make it possible. We wish you a great success in your future endeavors.

Regards: Freefeast.info