Tim Armstrong – AOL | Famous IT personalities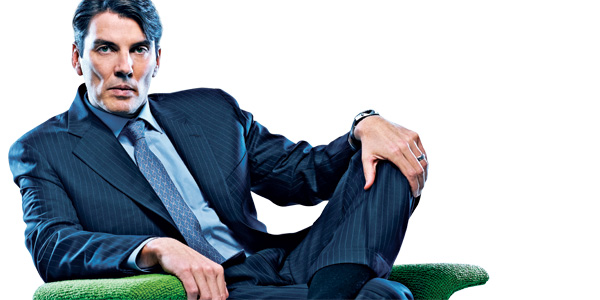 Timothy M. "Tim" Armstrong has a long list of achievements. He is a the United States based business executive. Since 2009, he has been serving as a CEO and Chairman of AOL Inc. He completed his graduation in economics and sociology from the Connecticut College.
He started his professional journey as a journalist, before investing in the advertising potential of the Internet and online marketing. He was first popularly credited for his online advertising sales in the 1990s. For that, he got appointed in Starwave as a director of marketing. Starwave was Seattle-based online entertainment-and-news portal, which was later taken over by the Disney in 1998.
After working for some time as vice-president of sales at news and gaming company Snowball, situated in New York in 2000, he became a sales chief for Google for the United States, and continued as a President of Google America's operation for several years.
Education and early career of Tim Armstrong
Armstrong was born on December 21, 1971. During his graduation period (1989 and 1993), he stayed in Hamilton House the North Complex. He was very good in sports and played lacrosse. He was also a member of the rowing team. He had been the coach of women's ice hockey team for four years. He also went to the Lawrence Academy and in the end become the trustee of Connecticut College as well as Lawrence Academy.
In 1993, he finished his graduation from Connecticut College. He started giving teaching sessions to high school students in summer classes at Wellesley College. He had also joined a mutual-fund company, but got bored there in six months and so he left. One of his friends suggested him to go in the media industry, which in later years becomes the reason for him starting a financial newspaper for the young generation in Boston, under the name BIB (Beginnings in Boston).
Enchanted by the growing phenomenon of the Internet, Armstrong saw significant potential for publishing online and getting money through advertising incomes. He sold Square Deal and started working as an ad-sales director for I-Way. He described his experience at I-Way as "the first Internet magazine for consumers". The company was operated by the Boston-located International Data Group. He displayed his abilities to sell and very soon got promoted. And from there he became the part of online entertainment-and-news portal Starwave in the year 1995.
He also provided his service as the Director of Integrated Sales and Marketing for Starwave's and Disney's ABC and ESPN Internet ventures. And there at Starwave he managed his way to earning his first $1 million from a deal with Columbia/HCA, a health firm for online advertising.
Tim Armstrong At AOL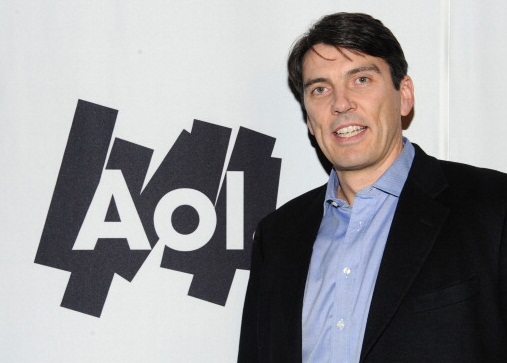 By the end of the year 2000, Armstrong was a very popular name in the online ad market. In 2009, when Jeff Bewkes, the chairman Time Warner wanted to revamp the AOL he decided to meet Armstrong. The company was doing good business at the time and it saw its decline of revenue by 22% to just under $3.3 billion between 2008 and 2009.
On March 12, 2009, Bewkes officially appointed Armstrong as CEO of AOL. The purpose behind hiring Armstrong was to secure and regain the faith of advertisers, Wall Street, and Silicon Valley.
With Armstrong, AOL started seeing its best days and AOL become the key player in the online advertising industry. With the joining of Armstrong, AOL shifted its headquarters to Wanamaker Building. At the time New Yorker magazine reported that it "came to resemble the offices of Google, with bright colors and open spaces". In the same year, he was listed under the list of "40 under 40" by Fortune magazine.
Armstrong has been involved in AOL's rebranding as a content company, targeting on original content, and making the decision to reduce the number of ads produced by the company to make advertising more unique and attractive to the most well-known advertisers.
In 2010, Armstrong sold the social-networking site Bebo for estimated price of 10 million US dollars. In March 2011, 1,000 workers were dismissed; however, Armstrong stated that he had successfully created another 1,000 jobs in the field of journalism.
Author Ben Arment portrays Armstrong as "turning the company into a local news service", evolving AOL into a "journalism business that reports local news and filters the best of the Web".
One of the strong points of Armstrong's approach and focus on digital journalism is serving for local communities, particularly those who are lacking their own newspapers.
The Huffington Post Media Group was founded to merge the newspaper and AOL's portals such as Entertainment, Women, News, Multicultural, Local, Tech and video. The estimated reach at the time was 117 million people in the United States and 270 million people around the world.
Arianna Huffington, the co-founder, and editor-in-chief of The Huffington Post, was appointed as a president by Armstrong.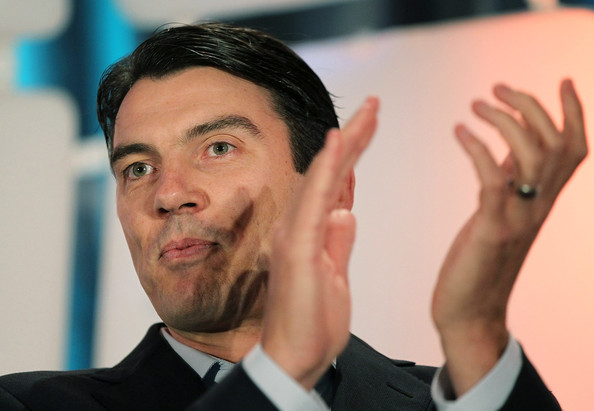 He said of the integration: "The acquisition of The Huffington Post will create a next-generation American media company with global reach that combines content, community, and social experiences for consumers. Together, our companies will embrace the digital future and become a digital destination that delivers unmatched experiences for both consumers and advertisers."
Armstrong, a firm supporter of women's problems, introduced several sites under the AOL banner, which were particularly focusing on women's issues. The names of the sites are KitchenDaily.com, AOL Shopping, and StyleList.com and 60% of the readers at Patch Media are women.
Tim Armstrong has proved himself as a dedicated and professional leader. He can work up to 80 hours a week. People around him have a very positive opinion of him as of a sharp listener promoter of healthy conversations in his business meetings.
Inspiring Quotes by Tim Armstrong
"A picture of me as this super affable sales guy gets painted, but in actuality, I'm pretty driven by hard work and love working with teams. What people discount is, I grew up in a very small blue-collar town in Massachusetts and have basically scrapped my way career-wise."
"The No. 1 criticism most managers get is that they don't ever change or wait too long to make changes… It's very simple: Either things are performing or they're not. And if it's not performing, we have to make changes."
"One of AOL's biggest assets is its brand. For people over 30 and, due to AOL Instant Messenger, even a lot of people under 30, AOL was their first real interaction with technology in a positive way."
Read More: John Doerr | Famous IT personalities