Tim Berners-Lee, the founder of World Wide Web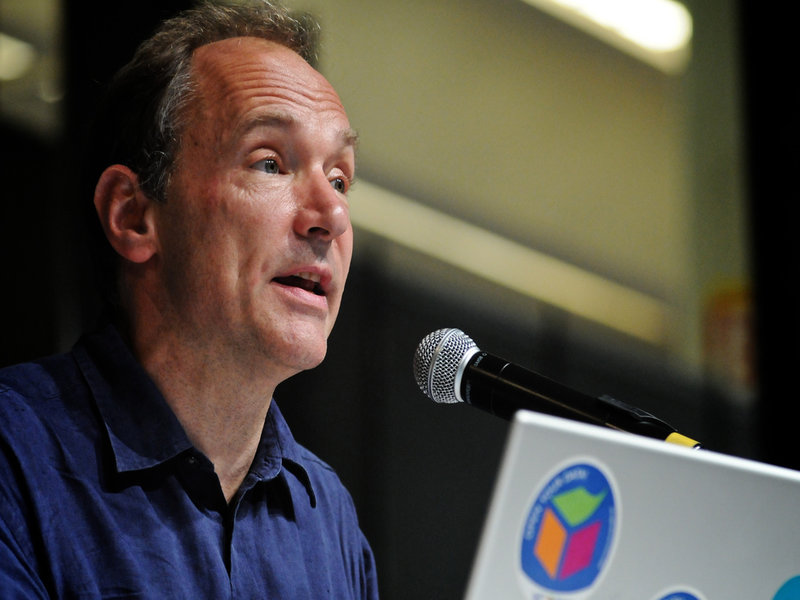 Tim Berners-Lee is a British computer scientist, the inventor of the World Wide Web (WWW). He made a system to be able to see web pages (hypertext documents) through the internet. He is also a director of the World Wide Web Consortium (W3C) which manages standards for the internet and World Wide Web. Berners-Lee has also been taking the stand for questions associated with censorship and freedom of information on the internet.
Early life of Tim Berners-Lee
Sir Timothy John Berners-Lee was born on 8th June 1955 in London, England. His parents Mary Lee Woods and Conway Berners-Lee worked on the first commercially-built computer, the Ferranti Mark.
He went to Sheen Mount Primary School, and then attended southwest London's Emanuel School from the years 1969 to 1973. After that, Tim decided to take the degree in physics, which he did from Queen's College, Oxford University.
Career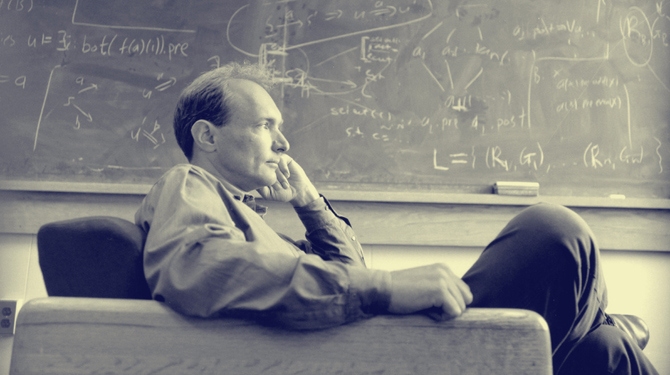 Once he finished his graduation, he got the job at a printing company in Plessey Poole. In 1980, he started working as an independent contractor at CERN in Switzerland. In Switzerland, his job was to giving information to the researchers in various geographical locations. To make his work easy, he proposed a project based on the use of hypertext, which was a language for sharing text electronically. And the first prototype was a system known as ENQUIRE.
He didn't invent the internet; it was in practice since the 1960s as a method to transfer data between computers. But, he was tended towards making use of internet nodes and aligned it with hypertext and the idea of domains.
Later, he said that all the technology used on the web had already been processed – 'hypertext', internet; what he did was just to set them together in one comprehensive package.
With the help of Robert Cailliau, Tim made the first version of World Wide Web in 1990. In the same year, he developed the first web server and the first web browser. It was online the next year 1991.
The world's first web server and web browser were running on a first web server and its address was Info.cern.ch. The address of the first web page was https://info.cern.ch/hypertext/WWW/TheProject.html.
Basically, the contribution of the World Wide Web was to make it comfortable for people to see hypertext web pages on the internet, anywhere around the world.
The basic features of this new development were:
A universal system for recognizing the location of web pages (Uniform Resource Locator, URL)
HTML – Hypertext markup Language – how WebPages are published
Hypertext transfer protocol (HTTP) – servers up WebPages on request.
Tim Berners-Lee stands for Young People
Berners-Lee started W3C (World Wide Web consortium) in 1994, at the Laboratory for Computer Science (LCS) at the Massachusetts Institute of Technology in Boston. W3C is focused on enhancing the standard and quality of the World Wide Web. He was the master and he could have monetized what he has created, but he chose to provide the service world wide web with no royalties and no patent due. He said that if not him then some other fellow would have come up with a free idea sooner or later.
As a founder of the World Wide Web, Tim Berners-Lee has now become one of the most powerful personalities in Information technology and he has been regularly raising his voice for the freedom of net neutrality and information– saying that governments and authorities should not impose censorship on the internet. He has expressed his distress that the US probably moves to a two-tier internet system.
Recent Achievements
In 2009, he helped Gordon Brown in an in a project to make UK data available to the public more easily. Data.gov.uk
He has honored with several orders including a knighthood, OBE, and Order of Merit – becoming one of the only 24 living persons entitled to receive the honor. He was knighted in 2004′ for his contributions to the global improvement of the Internet.
Tim Berners-Lee was honored for his creation of the World Wide Web in the opening ceremony of Summer Olympics. He tweeted at the 2012 Olympics: "this is for everyone".
On 30 March 2011, he became one of the first three persons who received the Mikhail Gorbachev award for "The Man Who Changed the World", at the first awards ceremony held in London.
Personal Life of Tim Berners-Lee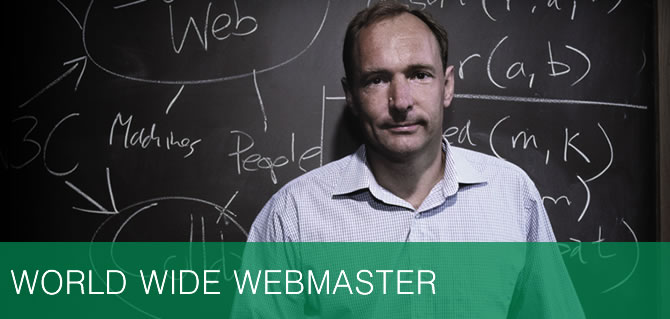 The first wife of Tim was Jane Northcote. Later he married to Nancy in 1990 and they have three children but he also separated with her. In 2014 Berners-Lee married to Rosemary Leith at St. James's Palace in London. She is director of the World Wide Web Foundation.
As a child, he was raised as an Anglican, but in his young age, he detached himself from religion. Once he became a parent, he became a Unitarian Universalist (UU).
Famous quotes by Tim Berners-Lee
"Any enterprise CEO really ought to be able to ask a question that involves connecting data across the organization, be able to run a company effectively, and especially to be able to respond to unexpected events. Most organizations are missing this ability to connect all the data together."
"Anyone who has lost track of time when using a computer knows the propensity to dream, the urge to make dreams come true and the tendency to miss lunch."
"When it comes to professionalism, it makes sense to talk about being professional in IT. Standards are vital so that IT professionals can provide systems that last."
"One of the things I like about the computer that I use is that I can write a program on it or I can download a program on to it and run it. That's kind of important to me, and that's also kind of important to the whole future of the internet… obviously a closed platform is a serious brake on innovation."
"The world's urban poor and the illiterate are going to be increasingly disadvantaged and are in danger of being left behind. The web has added a new dimension to the gap between the first world and the developing world. We have to start talking about a human right to connect."
"I suppose it's amazing when you think how many things people get involved in that don't work."
"The challenge is to manage the Web in an open way not too much bureaucracy, not subject to political or commercial pressures. The U.S. should demonstrate that it is prepared to share control with the world."
Read More: Steve Shirley: Famous IT personalities