Vishal Sikka | Life on Vishal Sikka | CEO & MD of Infosys
Who is Vishal Sikka

?
Vishal Sikka is the new Chief Executive Officer (CEO) and Managing Director (MD) of India's one of the largest IT company "Infosys".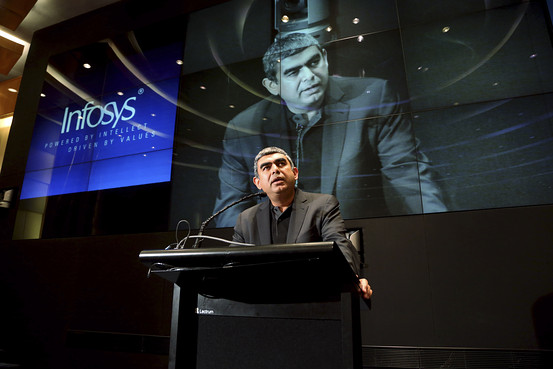 Birth and Education of Vishal Sikka

:
Vishal was born on the 1st June 1967 at Vadodara, India.
He is the son of Indian Railway officer and brought up in Baroda (Vadodara). His mother was teacher in Rajkot.
He did his schooling from 'Rosary High School', Baroda and his graduation in Computer Engineering from M.S. (Maharaja Sayajirao) University, Baroda.
He did his Master in Computer Science from Syracuse University.
He did his Ph.D. from Stanford University in 1996.
Career of Vishal Sikka

:
Vishal started his career with "Xerox's research  Labs" but later he left and started his own venture with his first company along with his brother named "iBrain" . But unfortunately that company was acquired by 'PatternRX, Inc'.
After that he started a kind of service based integration for the application & Information of Enterprise named  "Bodha.com" but that was acquired by 'Peregrine Systems' and later Vishal started working there.
In 2002, Vishal joined German Based IT Company  "SAP"  where he was responsible for innovative projects of advance technology.  With the time he was promoted there and he was the main person who head the architecture or I can say gave the road map to the SAP products & architecture & innovation.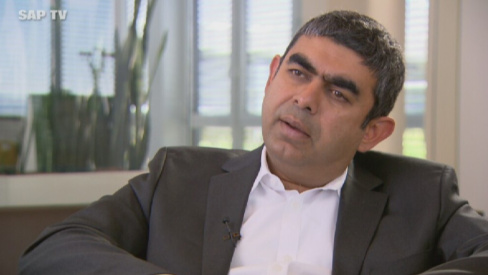 In 2007, He became the first ever CTO (Chief Technological Officer) of SAP who directly reporting the CEO of the company.
In 2008, he faced a car accident, though no one was seriously injured, This was the turning point of Vishal's carrer.  After that he wanted to leave the job but he was offered free hand to do what he want in SAP. One of the fasted selling product was invented in this time by Vishal and the name of this SAP product is "HANA : High Performance Analytic Appliance"; In Memory Database.
Vishal Sikka's exit from SAP was a big shock for the company. On may 2014, he announced his departure from the company as of some personal issues.
On the 12th June 2014, Infosys's Executive Chairman Narayana Murthy announced the New CEO and MD and whole time director of Infosys  i.e. Dr. Vishal Sikka. On 1st August 2014, Vishal will take over his authority from Mr. S. D. Shibulal; one of the founder of Infosys.
Vishal Sikka is the fifth and First non-cofounder CEO of Infosys.
Sir you are an iconic pioneer of Information Technology and innovation. We wish you all the best for this new endeavor of your life.