Rajeev Suri | Life of Rajeev Suri | CEO of Nokia
Some days ago, we came to know that Microsoft has officially owned Nokia's Phone Business. One of the world's largest vendor of the mobile phones was sold to Microsoft and the deal was closed on 25th April 2014.
With this big news, one another news came out that CEO of the company will be "RAJEEV SURI". Indian born, 46 year old, the new CEO of the Nokia company : Rajeev Suri.
Who is Rajeev Suri ?
Rajeev Suri is the current CEO (Chief Executive Officer) of Nokia. Before that he was working as CEO of 'Nokia Solutions & Networks'.
Birth & Education of Rajeev Suri :
Son of Yashpal & Asha Suri,  Rajeev Suri was born on 10th October 1967 at India. Major part of his life he raised in Kuwait.
He did his engineering in Electronics & Telecommunications in 1989 from "Manipal Institute of Technology", India.
Rajeev is one of those personalities who has made possible this success without degree i.e. instead of not having any MBA or PG Degree, he has made position among top tech corporate.
Career of Rajeev Suri :
Rajeev started his career with ICL (India), RPG Group & Churchgate Group (Nigeria). In 1995 he joined Nokia, he drove company towards more success and it was his motivation to company that it created hubs of new services in India.
Since 1995, With Nokia he worked in India, Finland, UK & Singapore with the different roles in marketing, sales, strategy and in business development.
In 2009, he was designated as the Chief Executive Office (CEO) of NSN : 'Nokia Solutions & Networks'.
In the tech circle, he is also well known as the 'Turnaround Specialist'.
On 29th April 2014, he was appointed as the CEO of NOKIA by replacing Stephen Elop.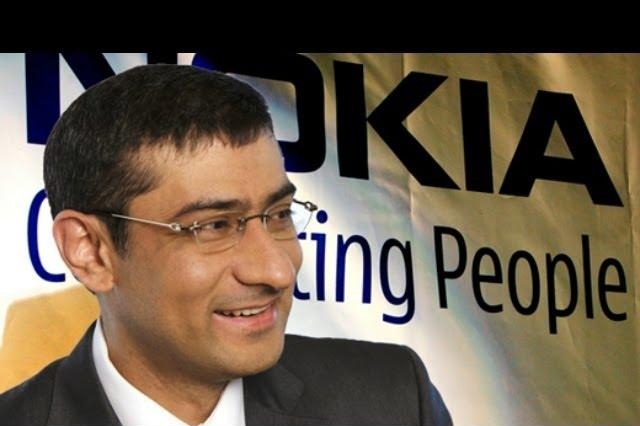 Personal Life of Rajeev Suri :
Rajeev has lived in 7 different country from India, Kuwait, Finland, United Kingdom, Nigeria, Germany & Singapore. Indian born Rajeev is citizen of Singapore.
He lives with his wife Nina Suri at Helsinki, Finland. They have two sons Ankit(20) & Anish (17) .
Rajeev is music lover and enthusiast of fitness and spends his free time in gym.
We wish that you make more & more success in your life.

Regards : Freefeast.info