Highest Paid CEOs in IT | Tech's Highest Paid CEOs
If think about well known CEO of techs or well known personalities of tech, then by default some names  like Mark Zuckersberg, Larry Page, Sergey Brin, Bill Gates, etc come in our mind.
There are many well known tech CEOs(Chief Executive Officer) but still they are not included in this list of highest paid CEOs. You might be surprised, since they are very famous and still not included ???
The reason behind that is, many CEOs  are  employed with one dollar annual salary. Some of them take 1 dollar salary but they many other forms of compensation.  One such person is the  founder & CEO of oracle : Larry Ellison. On the other hand there are some who only take one dollar salary & no other compensations, like Larry Page and Sergey Brin.
So if you not find many famous tech CEO in this list of highest paid CEO, don't get surprised. Lets see some of the highest paid CEO of tech.
Here is the list of  Tech's Highest Paid CEOs

Lawrence Joseph "Larry" Ellison. Larry is the co-founder of Oracle Corporation.From the very beginning, Larry Ellison served as Chief Executive Officer of Oracle Corporation. He is World's fifth wealthiest person. Although he is one dollar salary employee, he has $ 49.7 billion wealth.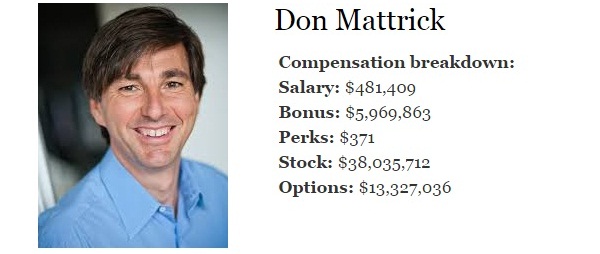 Don Mattrick is the CEO of Zyanga : a social company of Game. Before joining Jyanga, he was working at Microsoft where he was president and handles consumer business for XBOX 360, Kinect, XBOX Live, XBOX ONE, etc. He joined Zyanga in June 2013.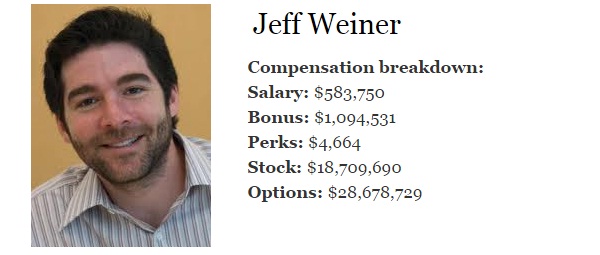 Jeffrey "Jeff" Weiner. Jeff Weiner is the CEO of LinkedIn.He started his career with Yahoo! where he served various roles of leadership.
John J. Legere. He is the president & CEO of T-Mobiles, USA.He has also worked at AT&T, Dell, Global Crossing, as executive.In the first year, as CEO he was paid $29.2 million.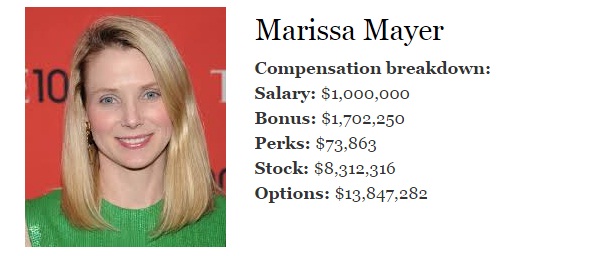 Marissa Ann Mayer.She the current CEO & president of Yahoo!.Before joining to Yahoo!, she was associated with Google for 13 years. She joined Yahoo in 2012.She is one of the most powerful business women & 2nd highest paid female CEO overall.
John T. Chambers. Currently he is the Cisco Systems' CEO & Chairman of the board.Prior to Cisco, he has worked at IBM. He joined Cisco Systems in 1991 and became CEO 1995 and Chairman of the board in 2006.
These are the some of the highest paid CEOs.  Stay tuned for more stuff. 🙂
Read On Famous Tech Personalities Who Made It Possible Without Degree